August 14, 2019
Asset Manager,
Investor,
Loan Officer,
Operations,
Processor,
Quality Control,
Risk Manager,
Underwriter,
Property Valuations
Understanding Alternative Valuation Types
While there are many scenarios in which a traditional appraisal is still the best (and required) choice, many lenders, servicers and investors are now leveraging a wide range of valuation types to reduce cost, streamline their processes, and more appropriately offset risk.
There are a variety of valuation products on the market that vary in complexity―from automated valuation models (AVMs) to desktop and hybrid appraisals. Read on to learn more about the different valuation options available today.
Automated Valuation Models (AVM)
An Automated Valuation Model (AVM) applies statistical modeling to a database of historical property values and sales information in order to generate an estimated property value. The most popular modeling methodologies are based on average and median house prices, repeat sales or hedonic valuations. AVM results may vary based on the type of statistical modeling incorporated and also by the depth and history of data in the reference database.
Because an AVM is entirely technology-driven, it is the fastest and most cost-effective way to get a quick estimate of the value of a home. There is no fieldwork or analysis by an appraiser or real estate agent―which not only reduces cost and time, but also eliminates human bias and fraud risk. AVMs are also tested rigorously for accuracy. AVMs sometimes come with a "confidence score" that indicates how close the estimate is likely to be to the final sale price.
Since an AVM does not include an inspection of the subject property, it does not account for property condition―including any damages or recent improvements―in the price estimate. This is not always necessary, as neighborhoods tend to have similar conditions across the housing stock. As a result, transactions of surrounding properties inherently include condition as a variable. Simply put, an AVM will not be as successful if the property's condition is significantly different from the surrounding comparables.
Desktop Appraisals
Just as it sounds, this type of valuation is done at an appraiser's desk. A desktop appraisal is completed by an appraiser, using property records in lieu of a physical property inspection. The appraiser may use property tax records, MLS data, or other public record data to estimate the property value.
Desktop appraisals are quicker and more cost-effective than traditional appraisals since they do not require the appraiser to do any fieldwork and allows them to devote their entire focus to the analysis. However, the accuracy of a desktop appraisal is dependent on the quantity and quality of information available.
Much like an AVM, a desktop appraisal is best used when the subject property is average for the market. Since a desktop appraisal does not incorporate a property inspection, it is hard to know how the condition relates to comparables. For that reason, desktop appraisals are not well suited for properties that are known to have damage, significant upgrades or are otherwise highly unique.
Hybrid Appraisals
Hybrid appraisals—also sometimes called bifurcated appraisals or evaluations—are a hybrid of a traditional appraisal and a desktop appraisal. The full appraisal report is still completed by a licensed or certified appraiser, but an inspection is done by another party, such as a real estate agent or property inspector.
Compared to a desktop appraisal, a hybrid appraisal offers a more accurate opinion of value since it encompasses the condition of the property. Hybrid appraisals are slightly more costly than desktop appraisals. However, they often are faster and more cost-efficient than a traditional appraisal, since the appraiser is not doing the fieldwork.
Another benefit is the regulatory acceptance of hybrid appraisals as a valid form of valuation for certain real estate transactions. Hybrid appraisals can be used in place of a traditional appraisals for federally regulated transactions below $250,000. The FDIC and other government agencies have recently proposed increasing the threshold to $400,000.
Broker Price Opinions (BPOs)
A Broker Price Opinion (BPO) is an estimate of the potential selling price or value of a property that is performed by a licensed real estate agent or broker. A BPO is typically done as an exterior drive-by, but can occasionally include an interior walkthrough. The agent will examine the property at a high level and leverage comparables and basic neighborhood information to develop an estimated opinion of value.
Although the processes sound very similar, the main difference is the professional providing the valuation. Whereas a BPO constitutes the opinion of a real estate agent or broker, an appraisal represents a valuation provided by a licensed appraiser. Incidental differences may include the extensiveness of the inspection, the level of analysis, and the regulations involved. For these reasons, a BPO is cheaper and typically will have a faster turnaround than a full appraisal or hybrid appraisal.
A BPO can be used in place of an appraisal in specific cases, such as a mortgage-backed security review, asset- or portfolio-management or other mortgage loan situations that don't involve a credit decision.
Choosing the Right Alternative Valuation Product
There are many nuances to the level of detail and accuracy these different valuation types provide. Determining the right fit for your organization can be difficult—it depends on the purpose of the valuation, statutory and regulatory requirements, and how you want to balance cost, efficiency and risk. The right partner is key and can help you optimize your valuation strategy to maximize profit and minimize risk.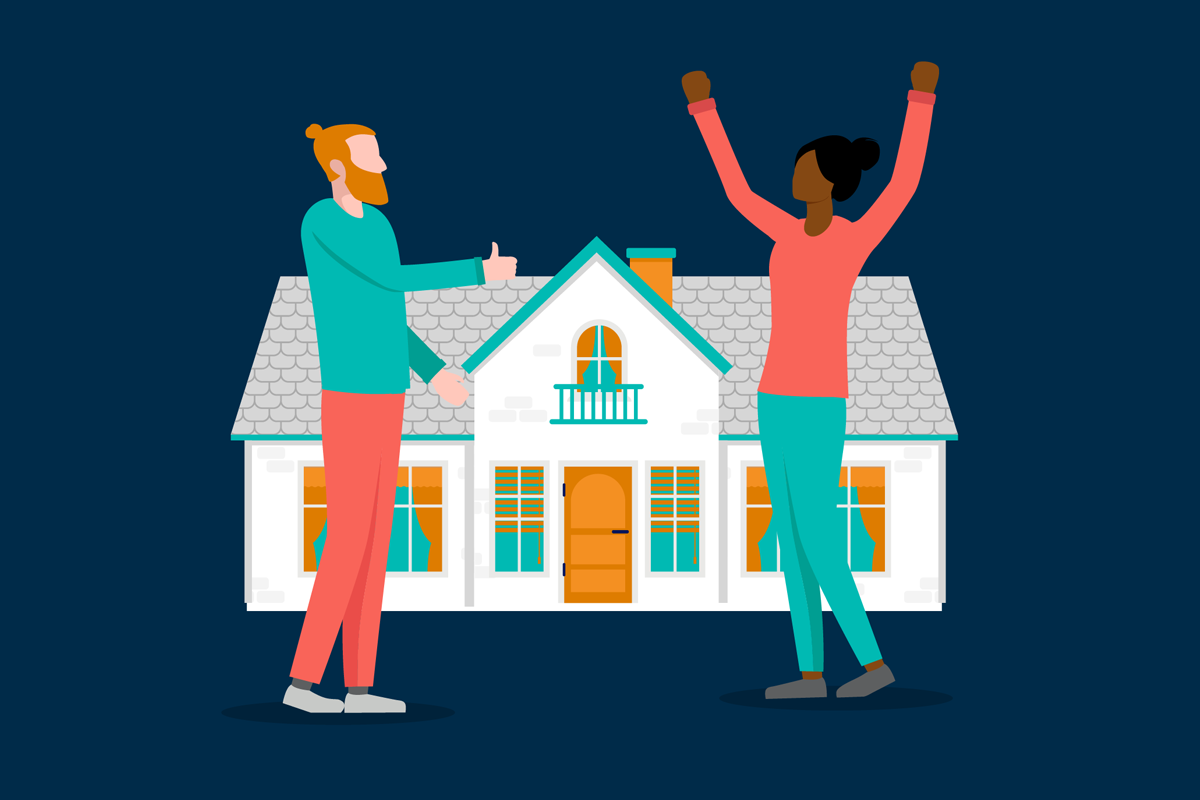 The Millennial and Gen Z Homebuyer
Recognizing and understanding behaviors of Millennial and Gen Z homebuyers can empower loan officers and real estate agents to engage these distinct generations of homebuyers.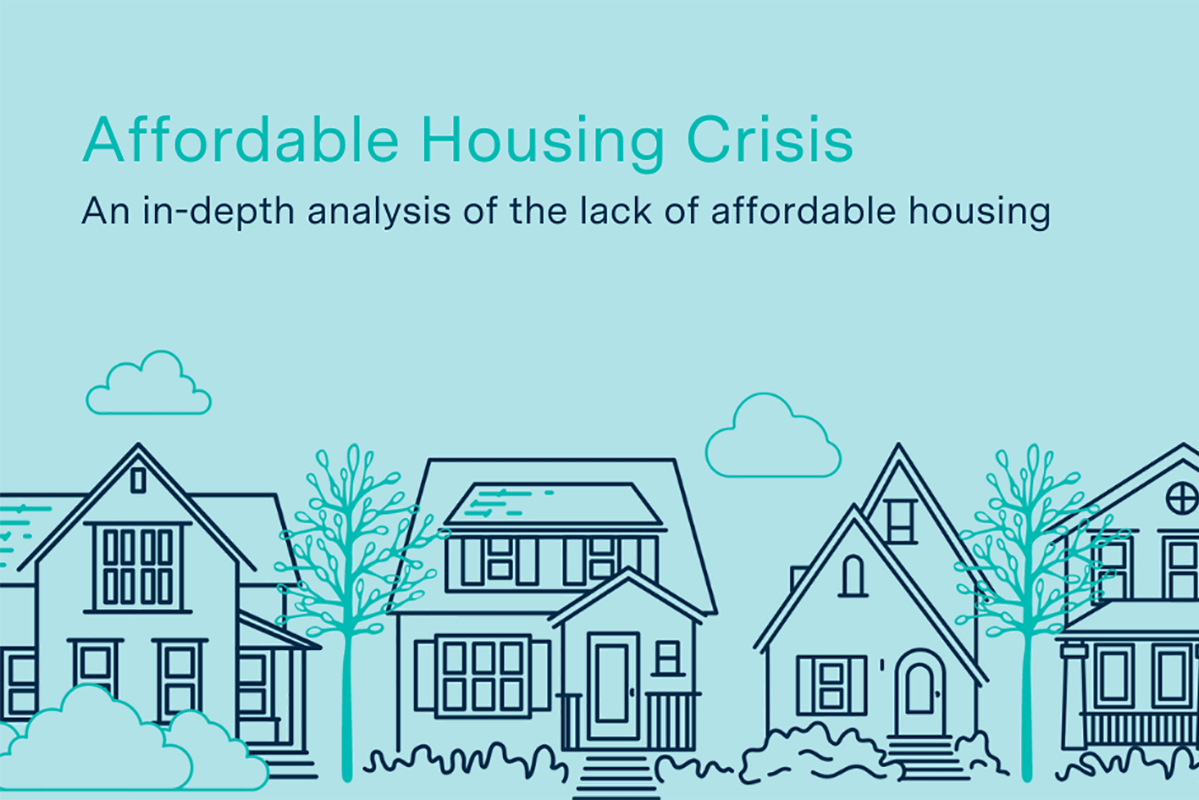 Radian Launched Affordable Housing Crisis White Paper
Learn more about how increasing mortgage rates, skyrocketing home costs, and a lack of supply in the market have left many wondering if they will ever be able to afford a home.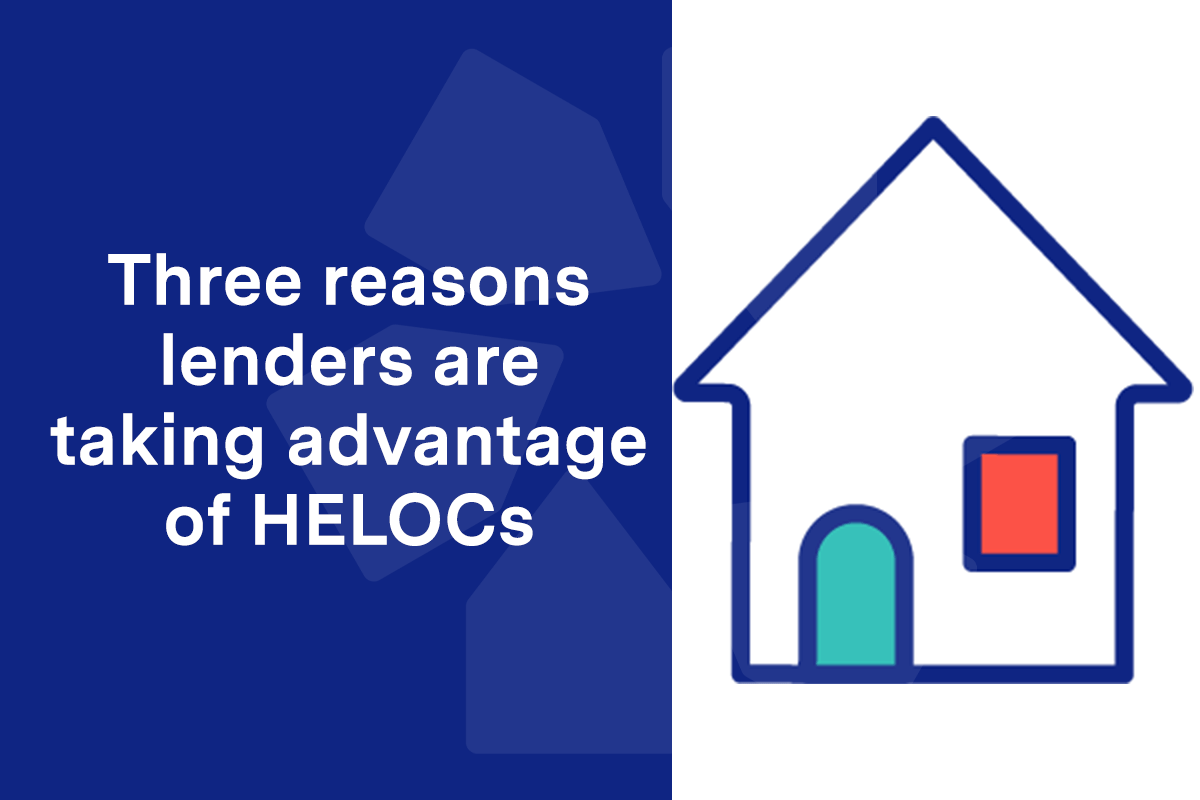 The Untapped Potential of Home Equity Lending
New trends are emerging that lenders should be aware of, including the return of home equity loans and HELOCs. Here are just three of the reasons why now is the time to take advantage of this market.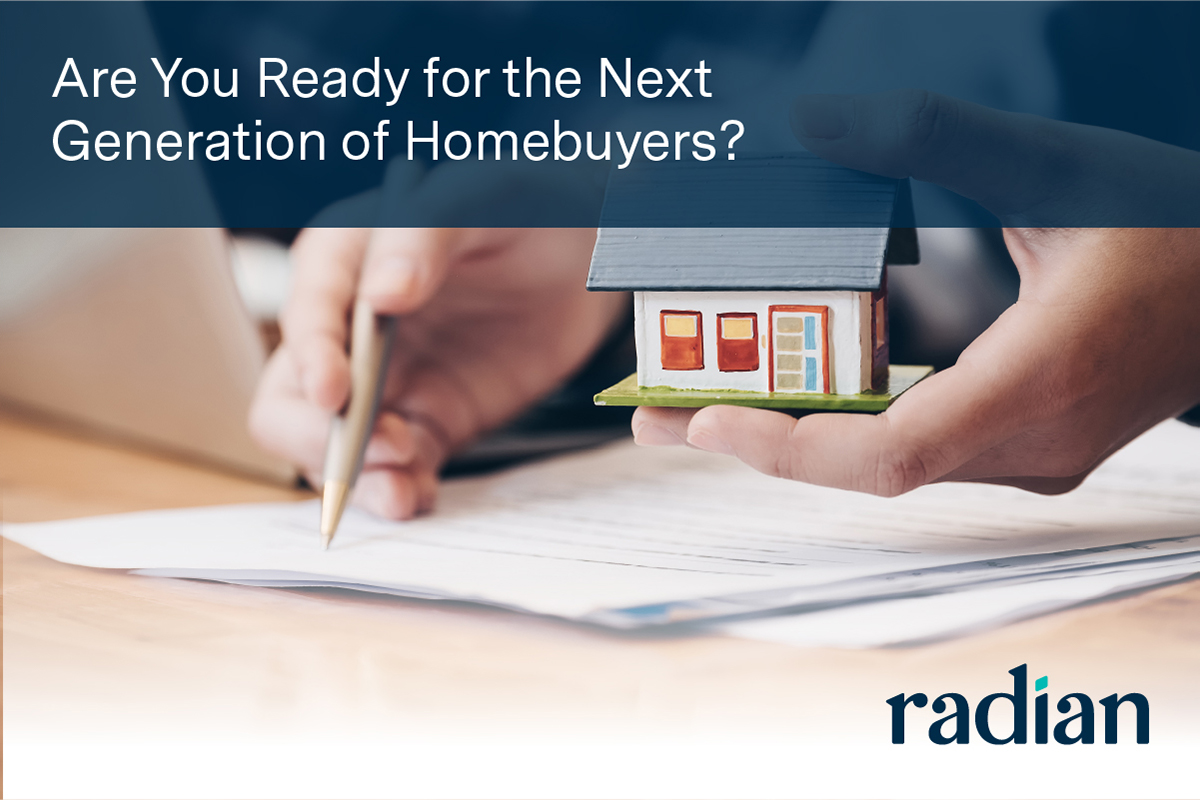 Understanding the Next Generation of Homebuyers - The ABCs of Gen Y and Z
There is a new generation of homebuyers emerging in the market. What should loan officers and mortgage brokers know about this next generation of homebuyers?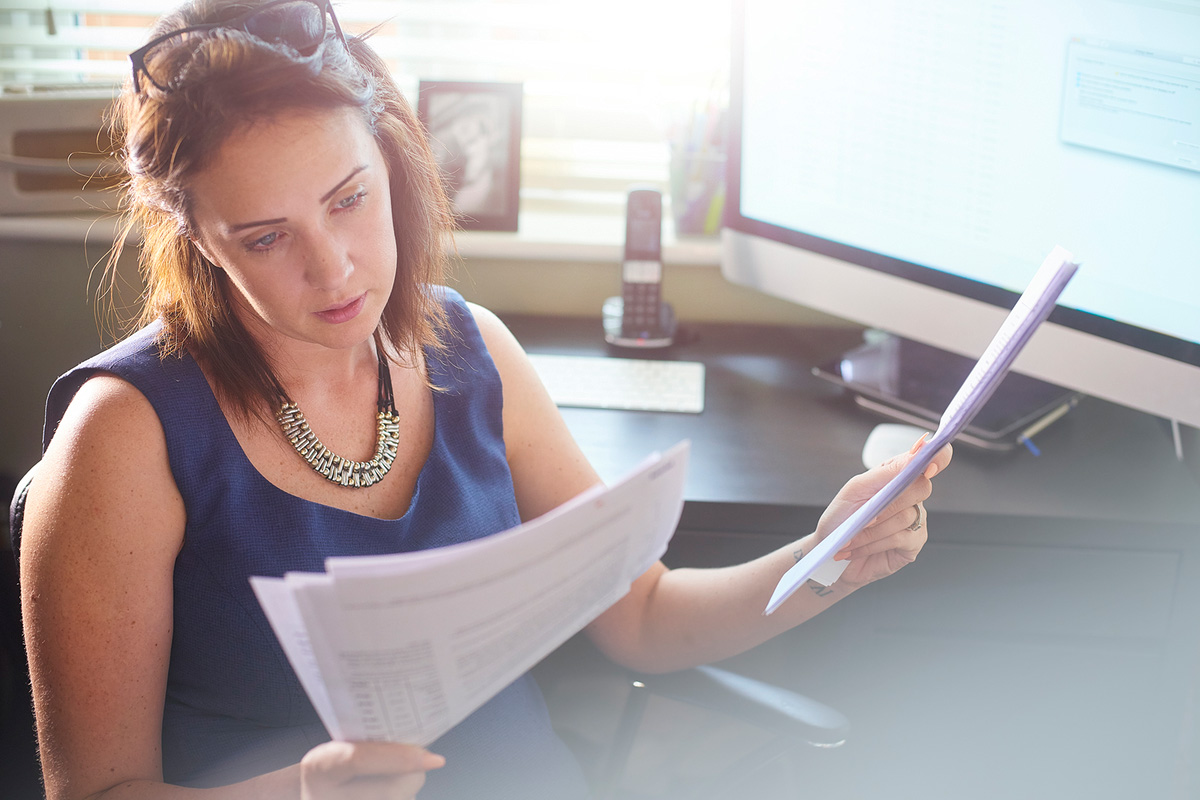 Are you ready for the Great Rebound in Self-Employed Borrowers?
Are you ready for the Great Rebound in self-employed borrowers? In this infographic you will learn more on what's behind the great rebound in self-employment and more. Check out this infographic that provides statistics on the big resignation, the growth in remote working and the grow in gig work.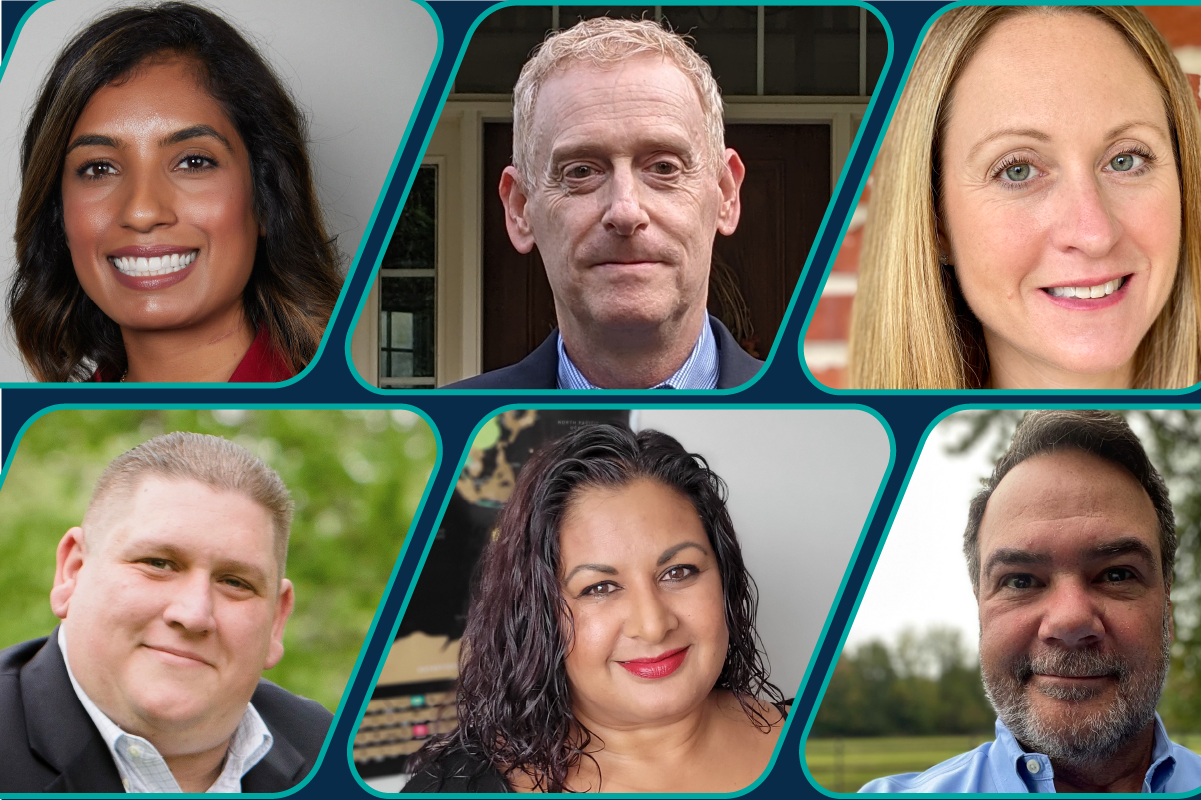 Meet the Faces of MI Operations
Leaders of Radian's Mortgage Insurance (MI) Operations team share their insights on trends impacting the mortgage industry.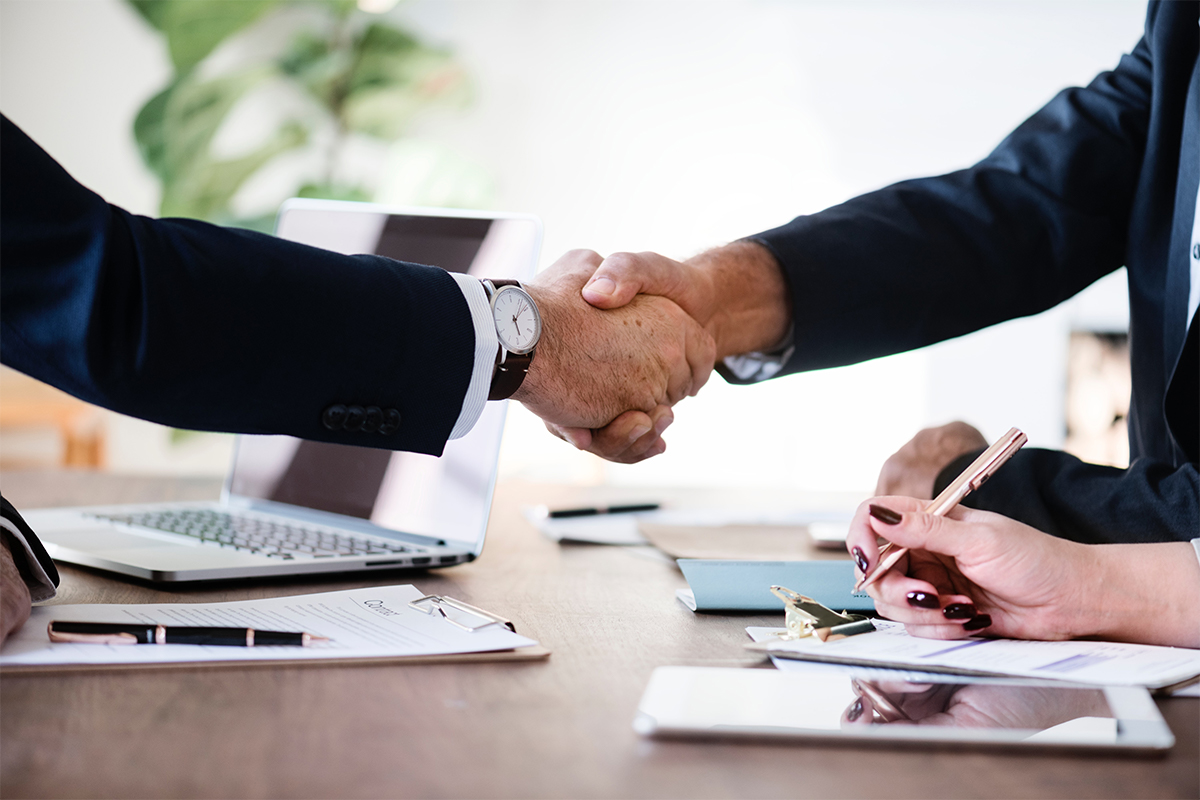 Bidding Wars, Cash Offers, Record High Prices: What You Need to Know
With bidding wars, cash offers, and record high prices, find out what you need to know about appraisal contingencies in today's housing market.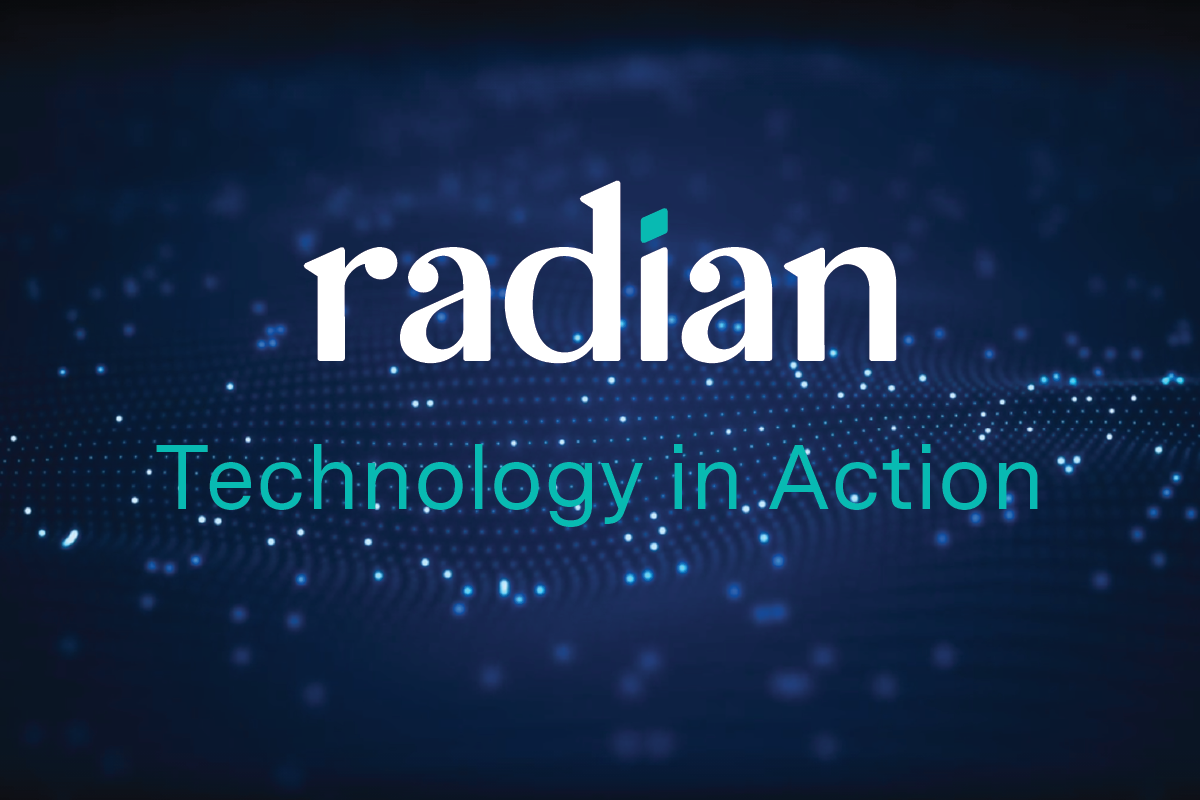 Radian Technology in Action
Amid a global pandemic that has accelerated the demand and need for digital products and services, we are at the forefront, delivering new and better ways to manage credit risk and execute real estate transactions.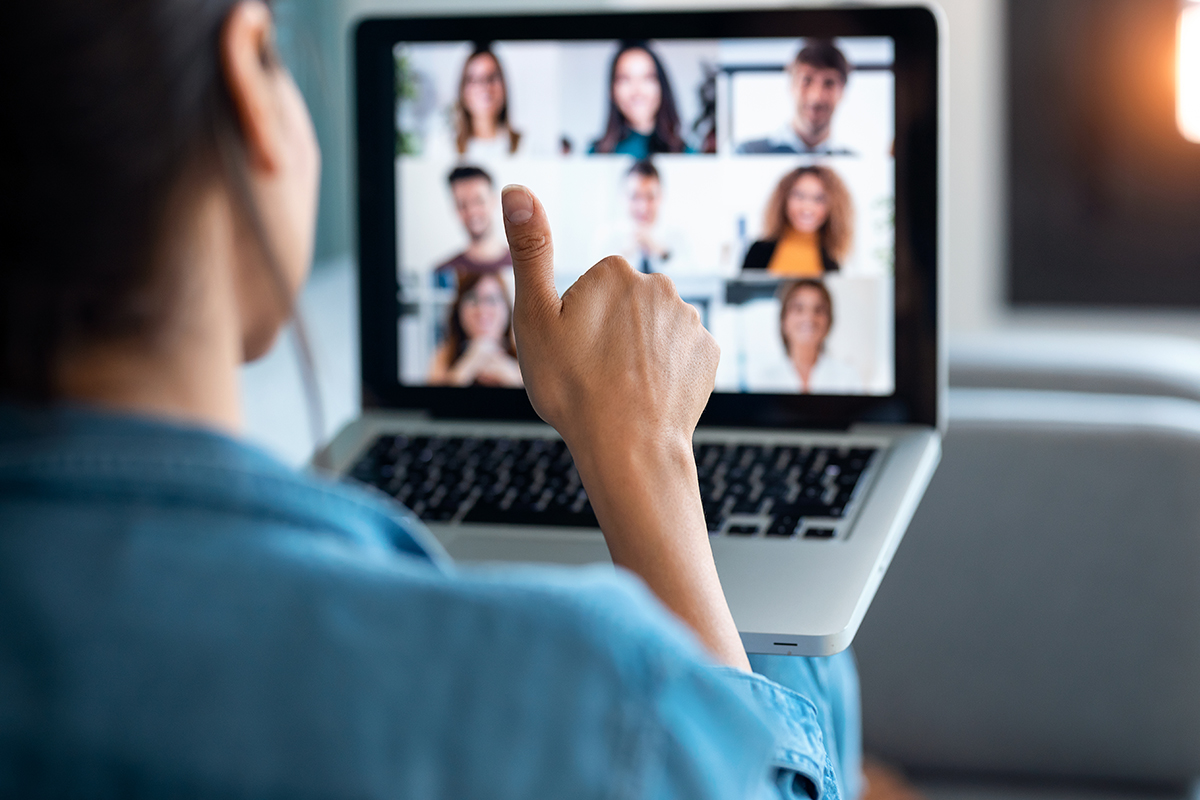 Working in 2021: Mortgage Lenders Speak Out
Radian polled executives and senior leaders within mortgage companies to share their evolving action plans, implemented responses, and their future plans for work environments.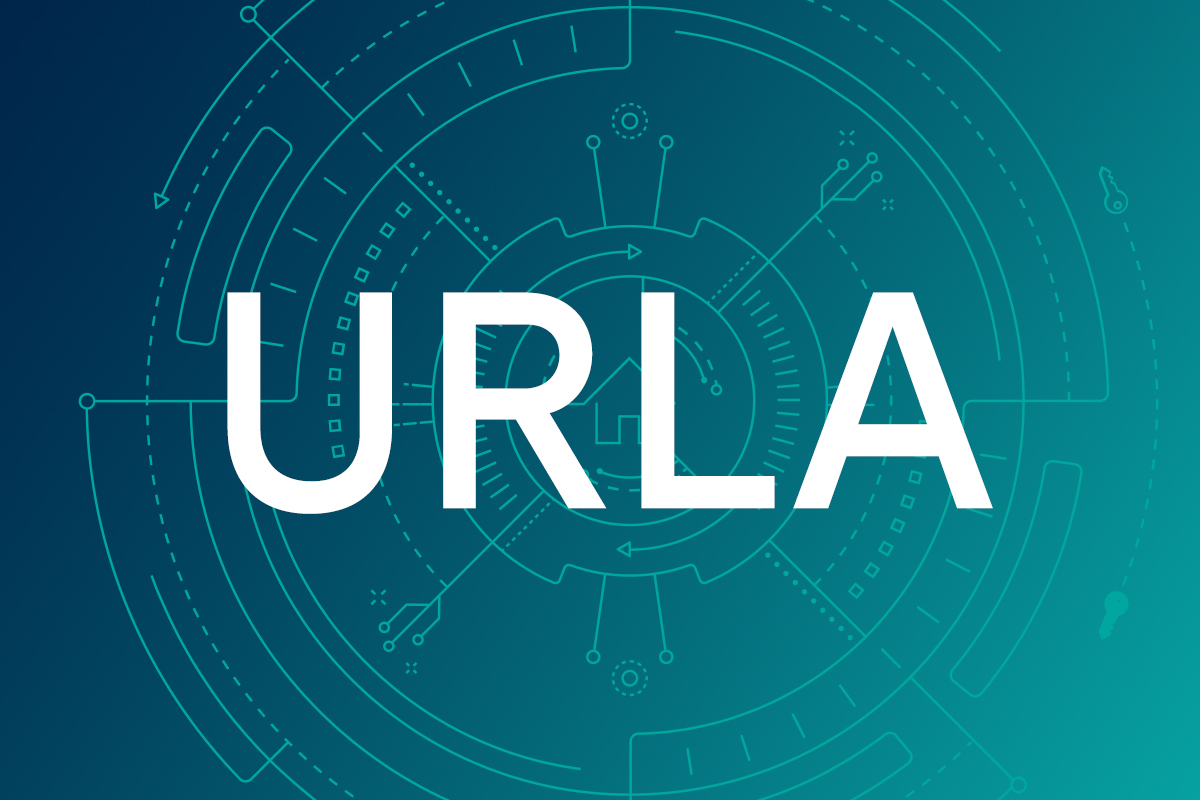 Are You Ready for URLA Updates?
According to the GSEs, the new Uniform Residential Loan Application (URLA) is designed to enhance data quality, improve consistency and clarity, and strengthen the entire application process.