November 17, 2019
Loan Officer,
Origination
Top 5 Misconceptions Keeping Millennials from Homeownership
At 92 million people strong, Millennials, or men and women born between 1981 and 1997, make up 28% of the total U.S. population. Yet surprisingly, only 32% own a home (as compared with 60% for Gen X and 75% for Baby Boomers). Despite this fact, 93% of Millennials say they want to own a home in the future.
So why, then, is America's largest living generation buying homes at a slower rate than in decades past? As it turns out, much of the problem can be attributed to a variety of misunderstandings and misconceptions Millennials have in regard to homeownership.
The good news is that many of the perceived obstacles discouraging Millennials from purchasing a home can be easily addressed with the help of an experienced lender armed with the right information and guidance.
Why Millennials are delaying making the leap to homeownership:
1. "My student debt means I can't buy a home"
In 2019, over 40% of all homebuyers had a student loan.* Mortgage lenders look at the debt-to-income ratio, or how much income is earned each month compared to what's owed in student loans, car payments, credit card charges, etc., in determining the amount a borrower can afford when purchasing a home. If payments are being made in a responsible manner, student loans don't necessarily have to be paid off in order to buy a home.
2. "A mortgage will cost more than my rent"
In many areas of the country, buying a home can actually be more affordable than renting. What's more, on average, it takes only five to seven years of homeownership to offset the cost of renting — in some locations, as little as 1 year. Here is a calculator to share with your buyers to help them compare the true cost of renting versus owning and explain to them why buying is a better way to achieve a financially secure future:
https://www.achievethedream.com/Tools/RentVsBuy
3. "I don't have a 20% down payment"
While the 20% down payment is considered standard, it's not necessarily the only option. In fact, homebuyers may qualify for a multitude of low- and no-down-payment mortgage programs. And these programs aren't just for first-time buyers, either. Repeat homebuyers are getting access to the same zero-down products as everyone else.
4. "My credit score isn't high enough"
A credit score is part of a person's financial story, but not all of it. Each lender sets its own minimum credit score, so even if a potential homebuyer's credit is less than perfect, they may still qualify for a mortgage. And today's PMI has evolved far beyond a one-size-fits-all pricing model, with highly flexible, much more granular pricing structures taking into account considerably more than just a credit score.
5. "Good things come to those who wait"
There are a host of reasons why waiting to purchase a home could actually hurt more in the long run. Interest rates, currently at around 3.97%—and down nearly 40% from their post-housing bubble high of 6.48% in 2008—are at historic lows, but there is little guarantee that they'll stay there forever. Today's flexible PMI is allowing potential first- and second-time homebuyers to put less down, freeing up money for improvements to fixer-uppers. Additionally, homeowners' personal wealth is, on average, 46 times higher than that of renters.** That's typically because mortgage payments, unlike rent payments, go toward building equity in real estate that would one day belong to the homeowner and potentially be available for future use.
Conclusion
With rates at historic lows and programs for homebuyers with lower credit scores and less than 20% to put down, as well as the fact that purchasing a home can be a great way to build equity for a rainy day or retirement, now is the time to help Millennials break away from common misconceptions and myths by showing them how homeownership can be personally and financially beneficial today as well as in the future.
In short, the longer Millennials put off buying a home, the more money they may be throwing away on rent, the higher the price they may eventually pay to purchase a house, and the less opportunity they may have for increased financial flexibility and wealth later in life.
*Source: 2019 NAR Home Buyer and Seller Generational Trends Report
**Source: https://www.federalreserve.gov/econres/scfindex.htm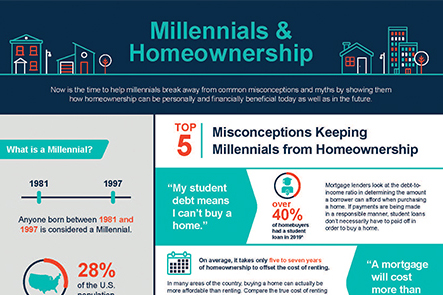 Millennials and Homeownership Infographic
Now is the time to help millennials break away from common misconceptions and myths by showing them how homeownership can be personally and financially beneficial today as well as in the future.

Download free now!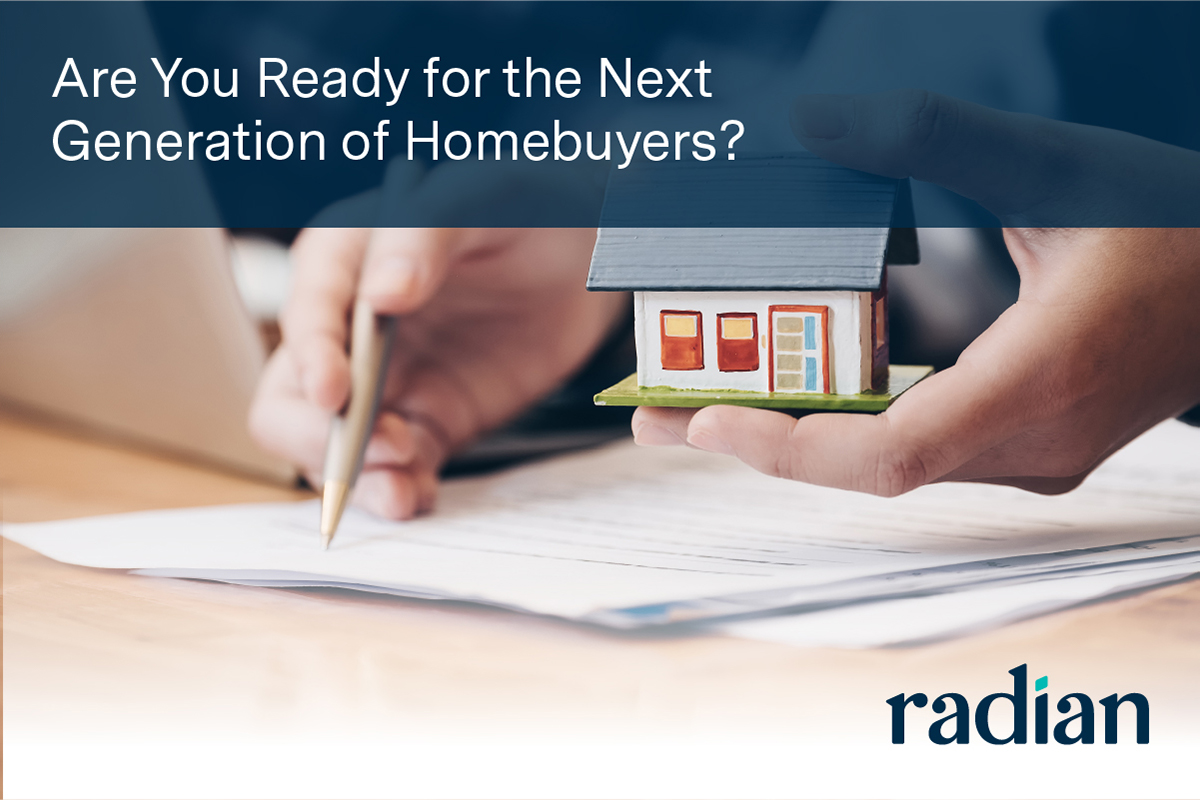 Understanding the Next Generation of Homebuyers - The ABCs of Gen Y and Z
There is a new generation of homebuyers emerging in the market. What should loan officers and mortgage brokers know about this next generation of homebuyers?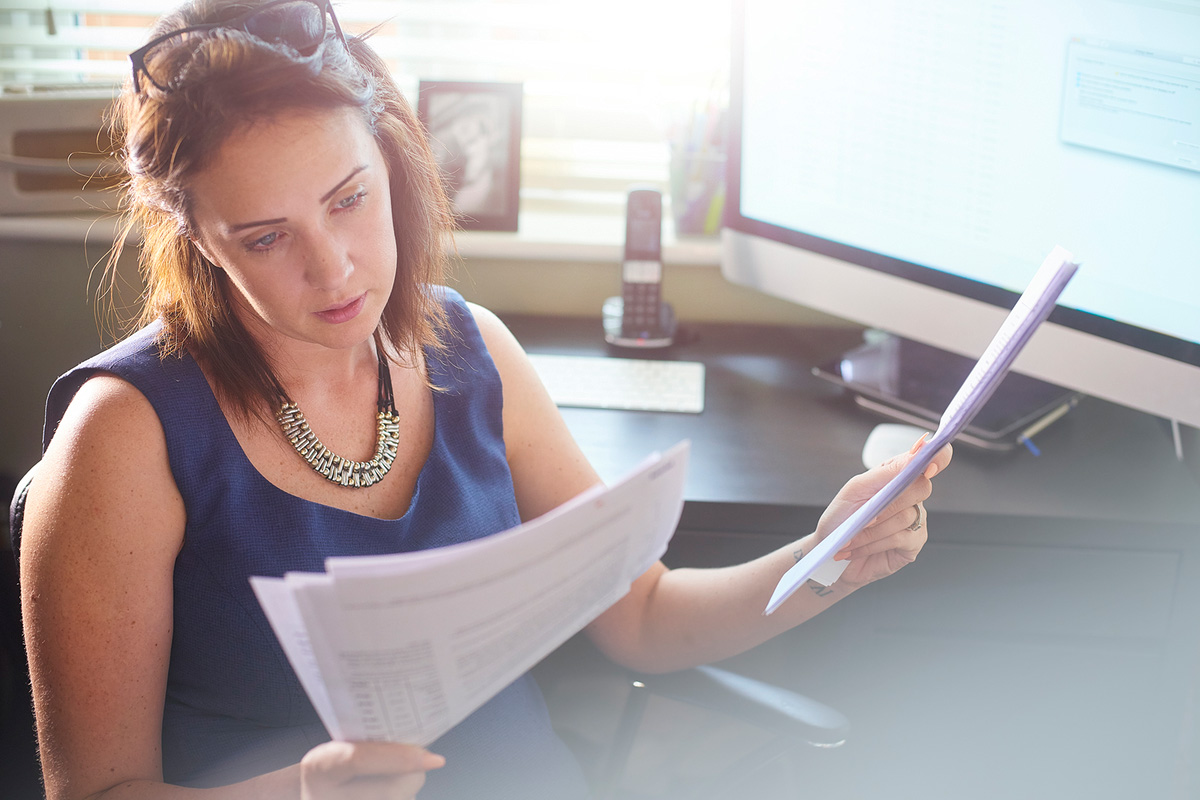 Are you ready for the Great Rebound in Self-Employed Borrowers?
Are you ready for the Great Rebound in self-employed borrowers? In this infographic you will learn more on what's behind the great rebound in self-employment and more. Check out this infographic that provides statistics on the big resignation, the growth in remote working and the grow in gig work.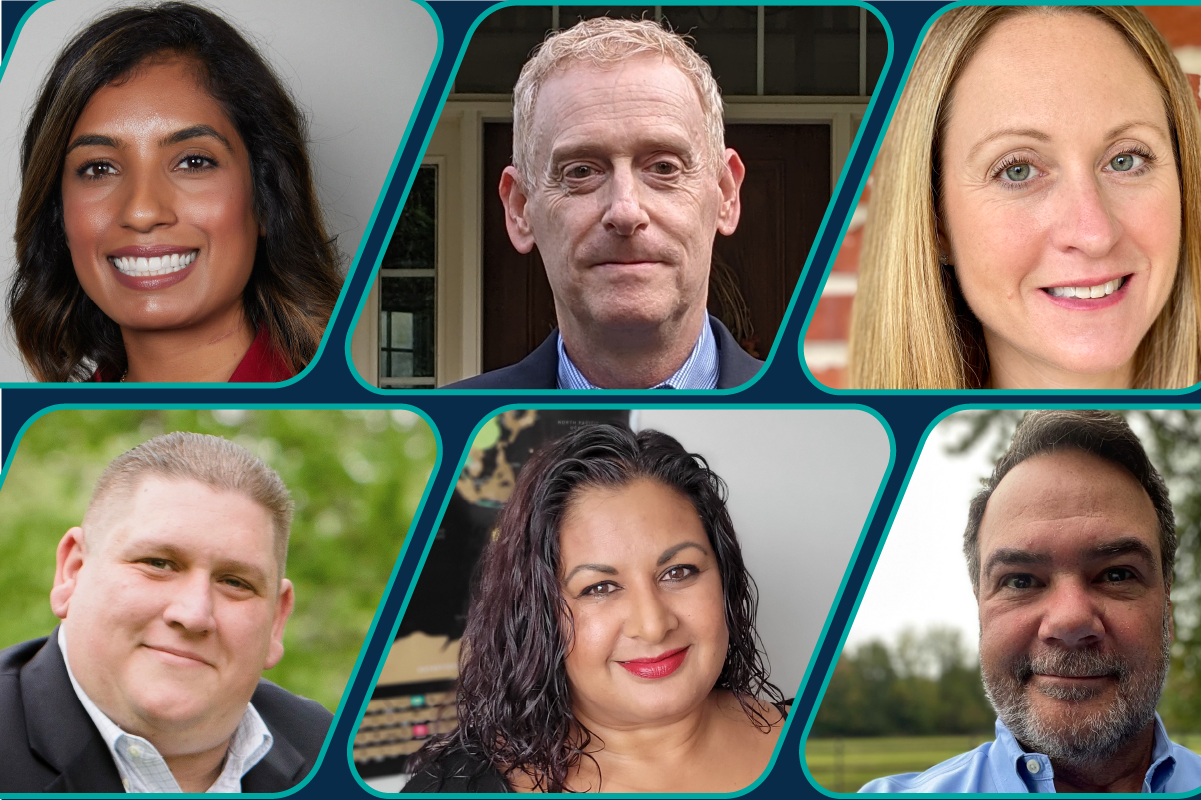 Meet the Faces of MI Operations
Leaders of Radian's Mortgage Insurance (MI) Operations team share their insights on trends impacting the mortgage industry.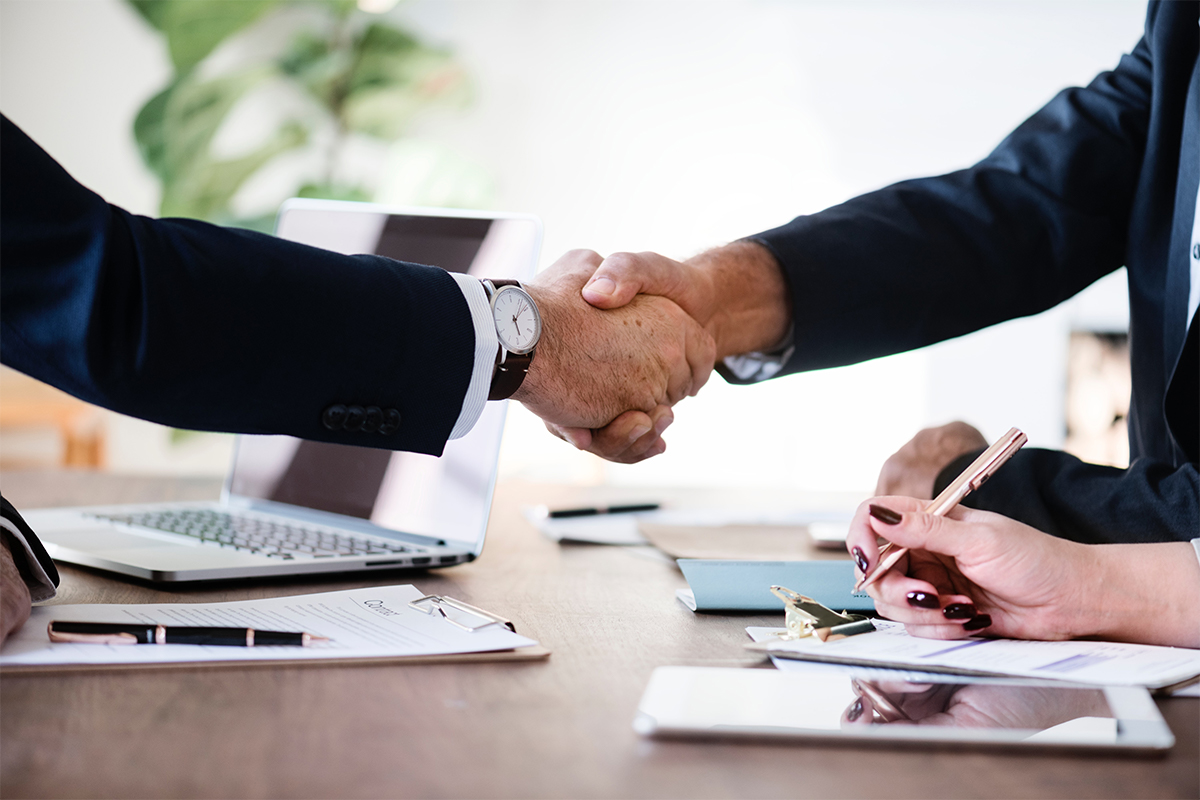 Bidding Wars, Cash Offers, Record High Prices: What You Need to Know
With bidding wars, cash offers, and record high prices, find out what you need to know about appraisal contingencies in today's housing market.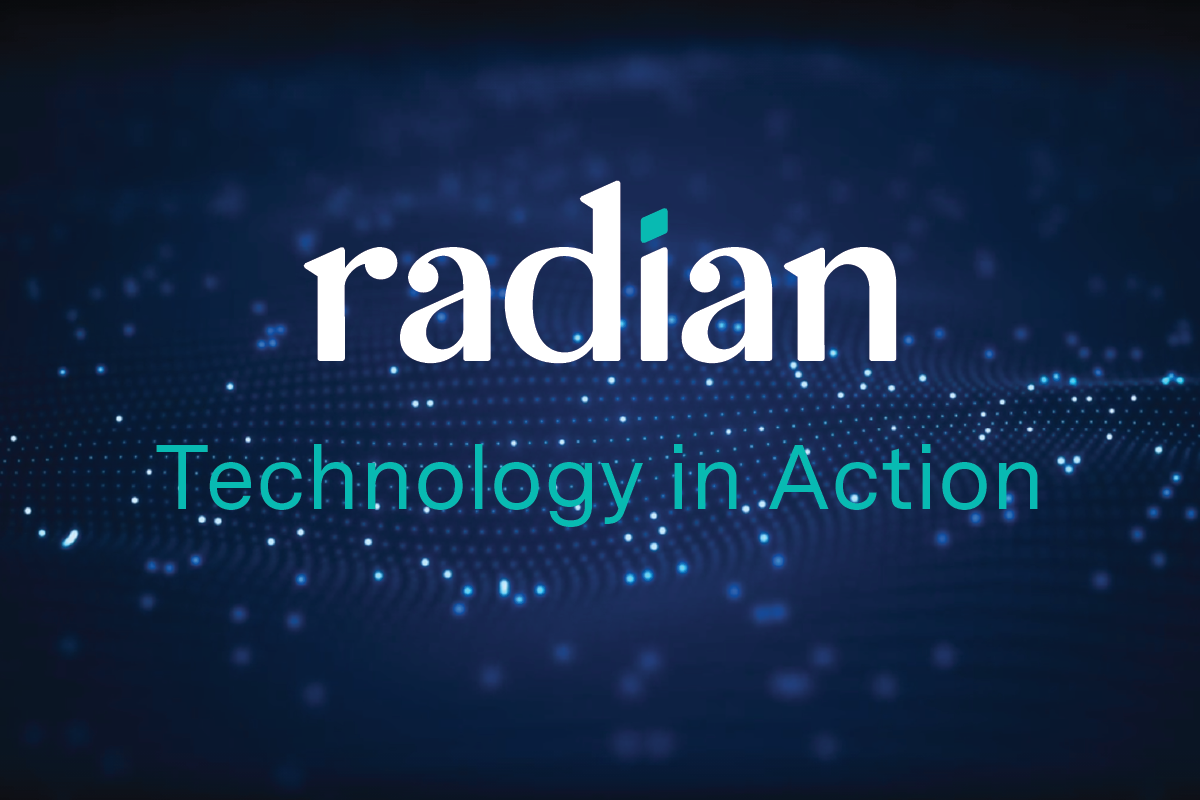 Radian Technology in Action
Amid a global pandemic that has accelerated the demand and need for digital products and services, we are at the forefront, delivering new and better ways to manage credit risk and execute real estate transactions.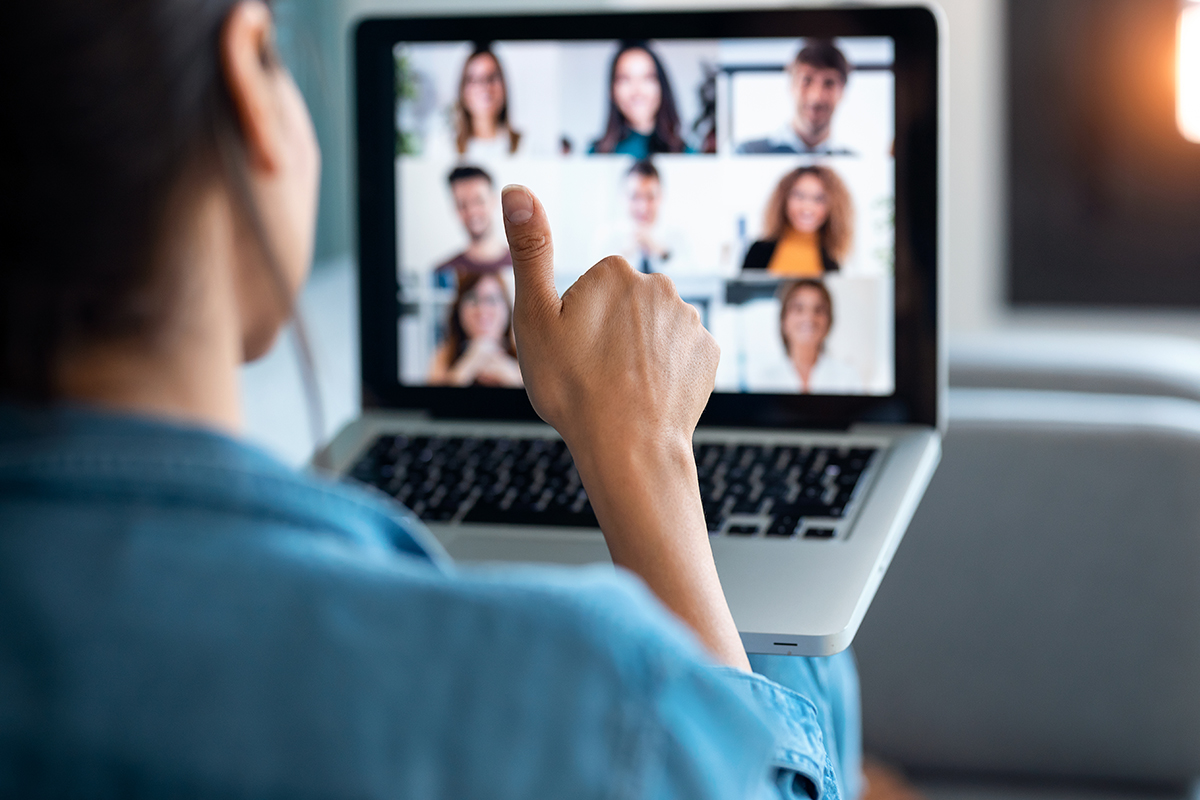 Working in 2021: Mortgage Lenders Speak Out
Radian polled executives and senior leaders within mortgage companies to share their evolving action plans, implemented responses, and their future plans for work environments.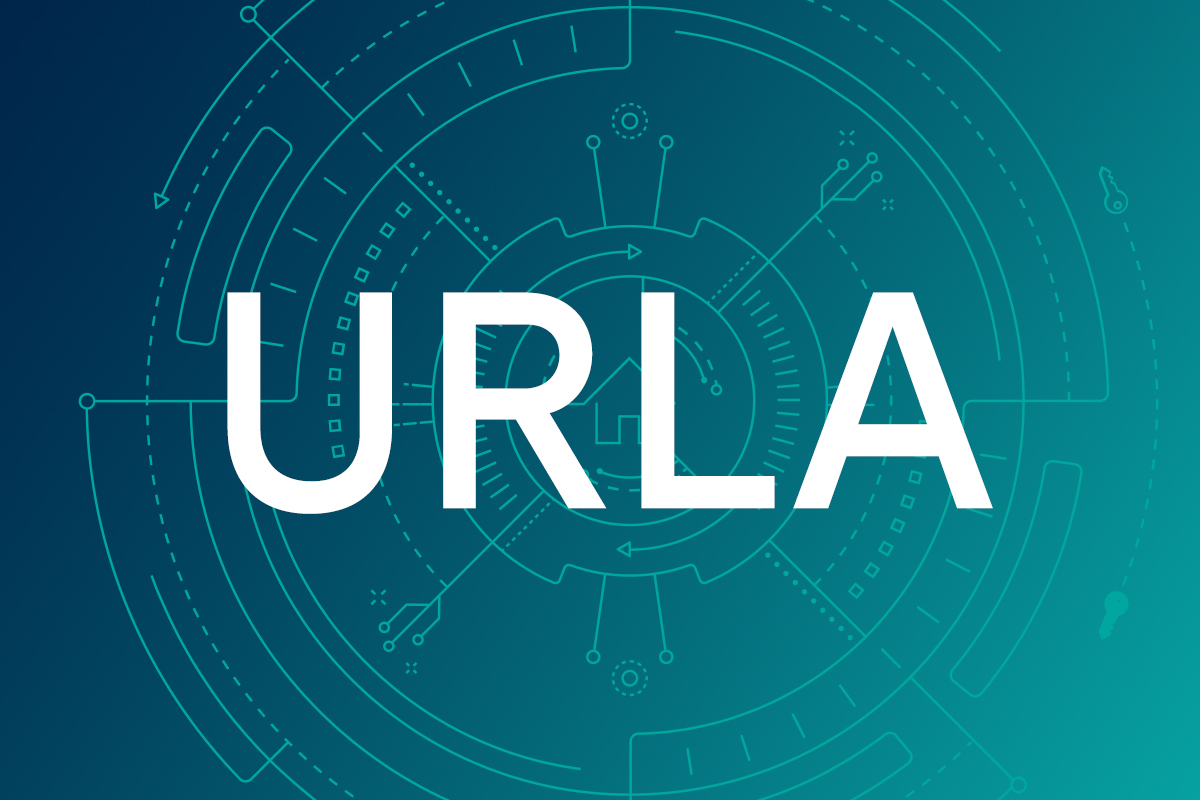 Are You Ready for URLA Updates?
According to the GSEs, the new Uniform Residential Loan Application (URLA) is designed to enhance data quality, improve consistency and clarity, and strengthen the entire application process.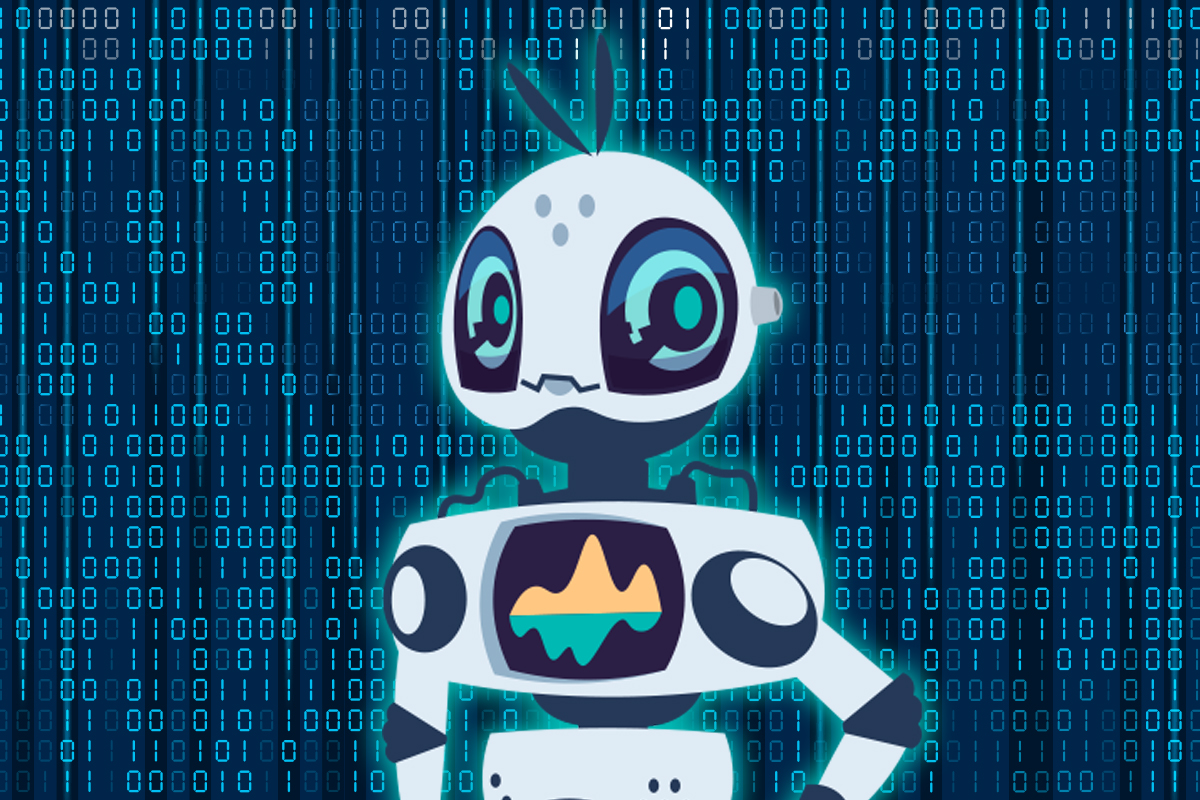 Meet the Radian Bots
Learn about Robotic Process Automation and the "bots" that assist Radian's operations teams.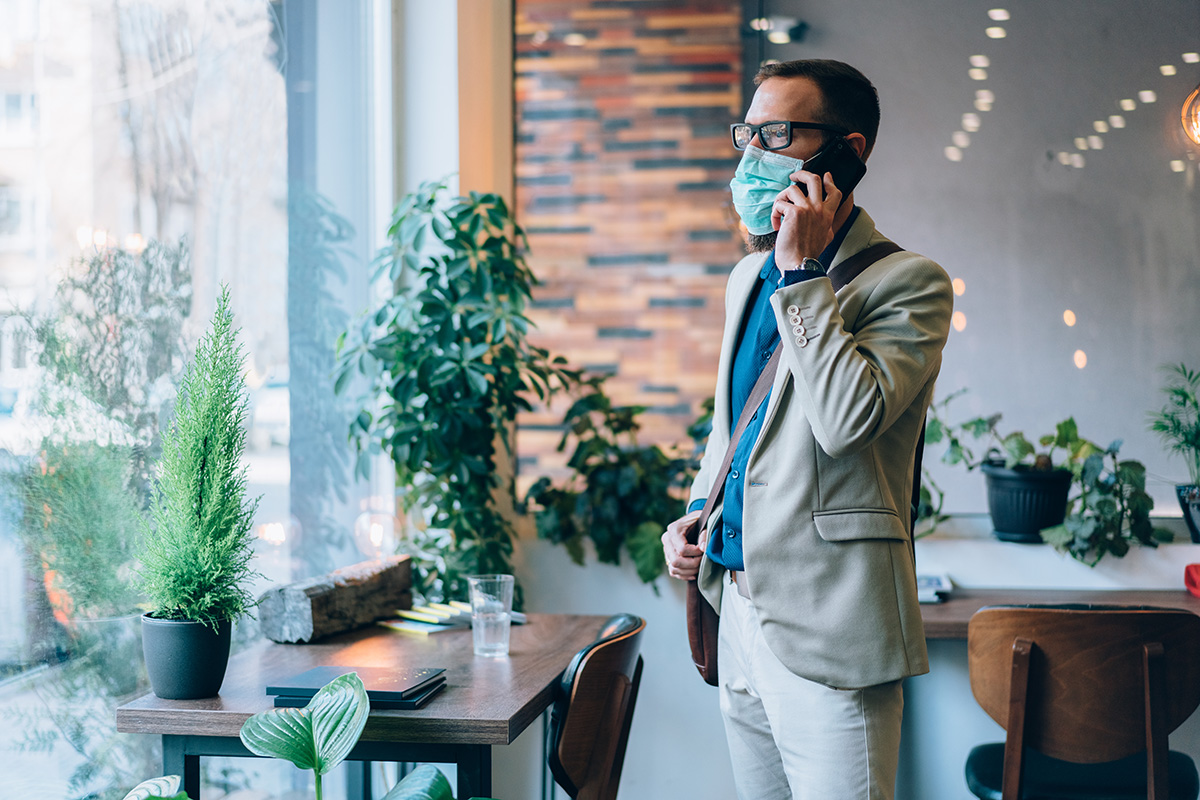 Understanding New Appraisal Flexibilities
Radian and Freddie Mac discuss the latest changes in the appraisal industry as we navigate the impact of COVID-19.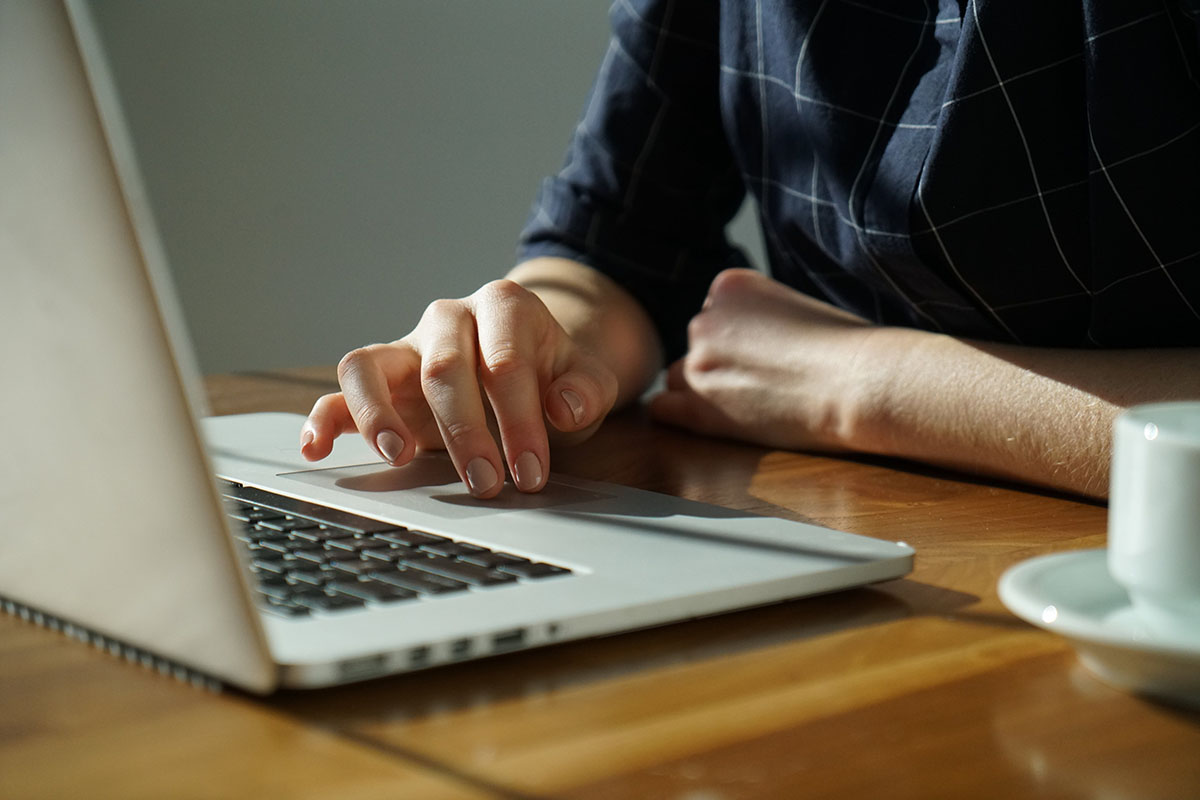 What the New COVID-19 GSE Guidelines Mean for You
We have updated our processes to align with COVID-19 GSE announcements and temporary guidelines, and we broadly support borrowers through this hardship through our policies. Here's a closer look at the changes.