May 19, 2019
Asset Manager,
C-Suite,
Default Manager,
Investor,
Operations,
Quality Control,
Industry News,
Origination,
Secondary Market,
Servicing
5 Key Takeaways from the 2019 MBA Secondary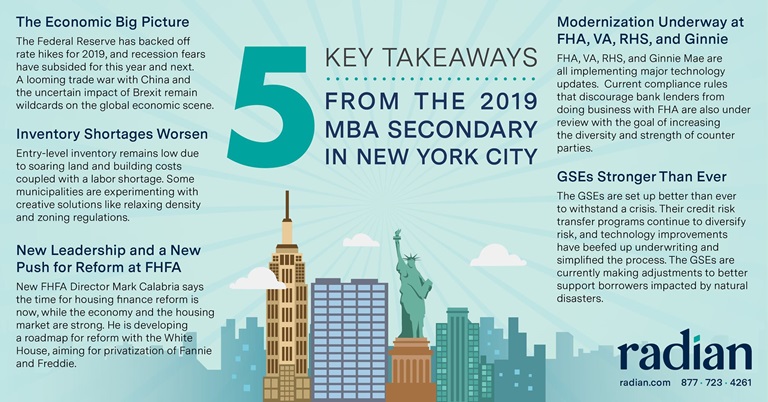 1. The Economic Big Picture
The Federal Reserve has backed off rate hikes for 2019, and recession fears have subsided for this year and next. A looming trade war with China and the uncertain impact of Brexit remain wildcards on the global economic scene.
2. Inventory Shortages Worsen
Entry-level inventory remains low due to soaring land and building costs coupled with a labor shortage. Some municipalities are experimenting with creative solutions like relaxing density and zoning regulations.
3. New Leadership and a New Push for Reform at FHFA
New FHFA Director Mark Calabria says the time for housing finance reform is now, while the economy and the housing market are strong. He is developing a roadmap for reform with the White House, aiming for privatization of Fannie and Freddie.
4. Modernization Underway at FHA, VA, RHS, and Ginnie
FHA, VA, RHS, and Ginnie Mae are all implementing major technology updates. Current compliance rules that discourage bank lenders from doing business with FHA are also under review with the goal of increasing the diversity and strength of counter parties.
5. GSEs Stronger Than Ever
The GSEs are set up better than ever to withstand a crisis. Their credit risk transfer programs continue to diversify risk, and technology improvements have beefed up underwriting and simplified the process. The GSEs are currently making adjustments to better support borrowers impacted by natural disasters.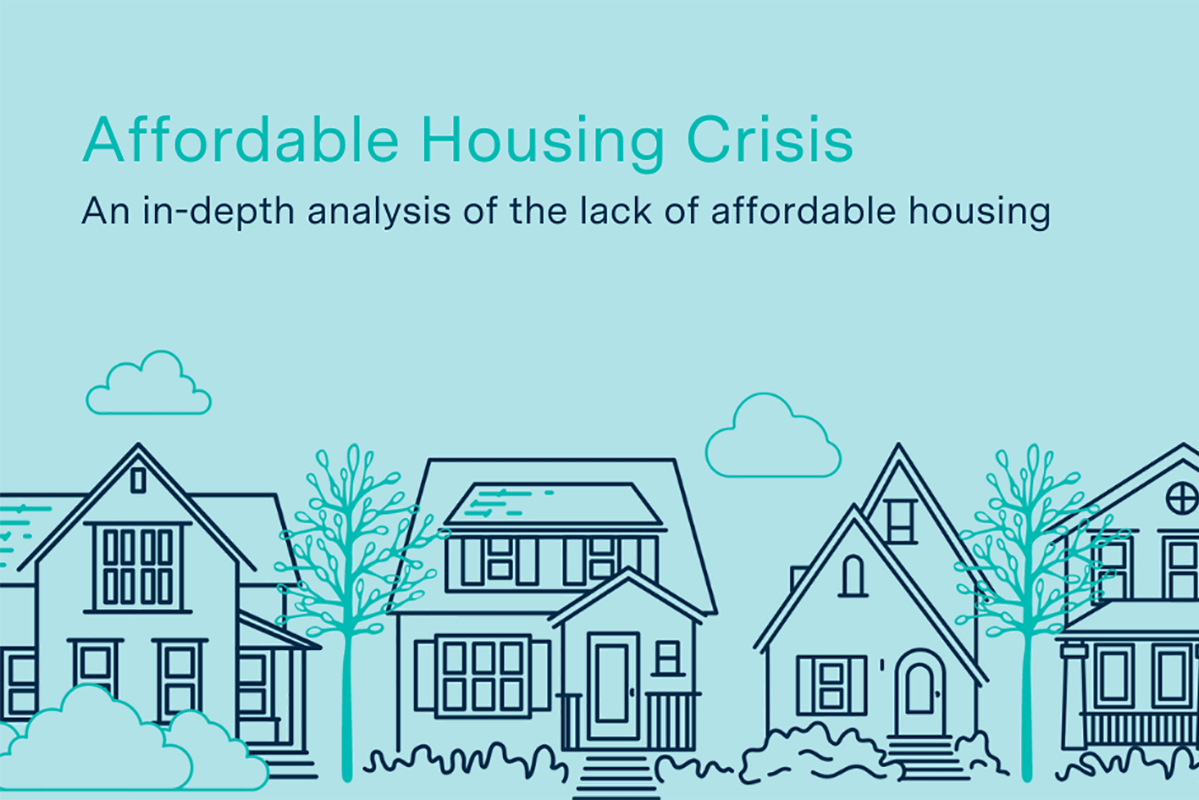 Radian Launched Affordable Housing Crisis White Paper
Learn more about how increasing mortgage rates, skyrocketing home costs, and a lack of supply in the market have left many wondering if they will ever be able to afford a home.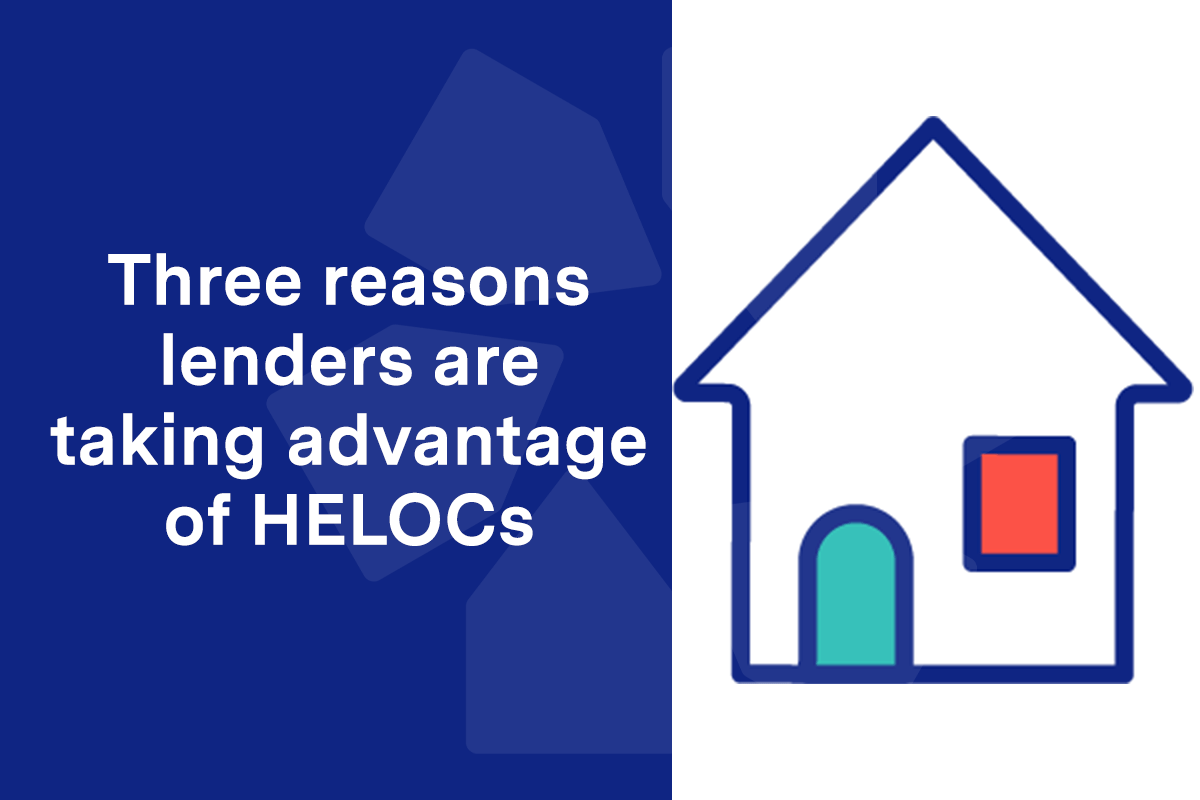 The Untapped Potential of Home Equity Lending
New trends are emerging that lenders should be aware of, including the return of home equity loans and HELOCs. Here are just three of the reasons why now is the time to take advantage of this market.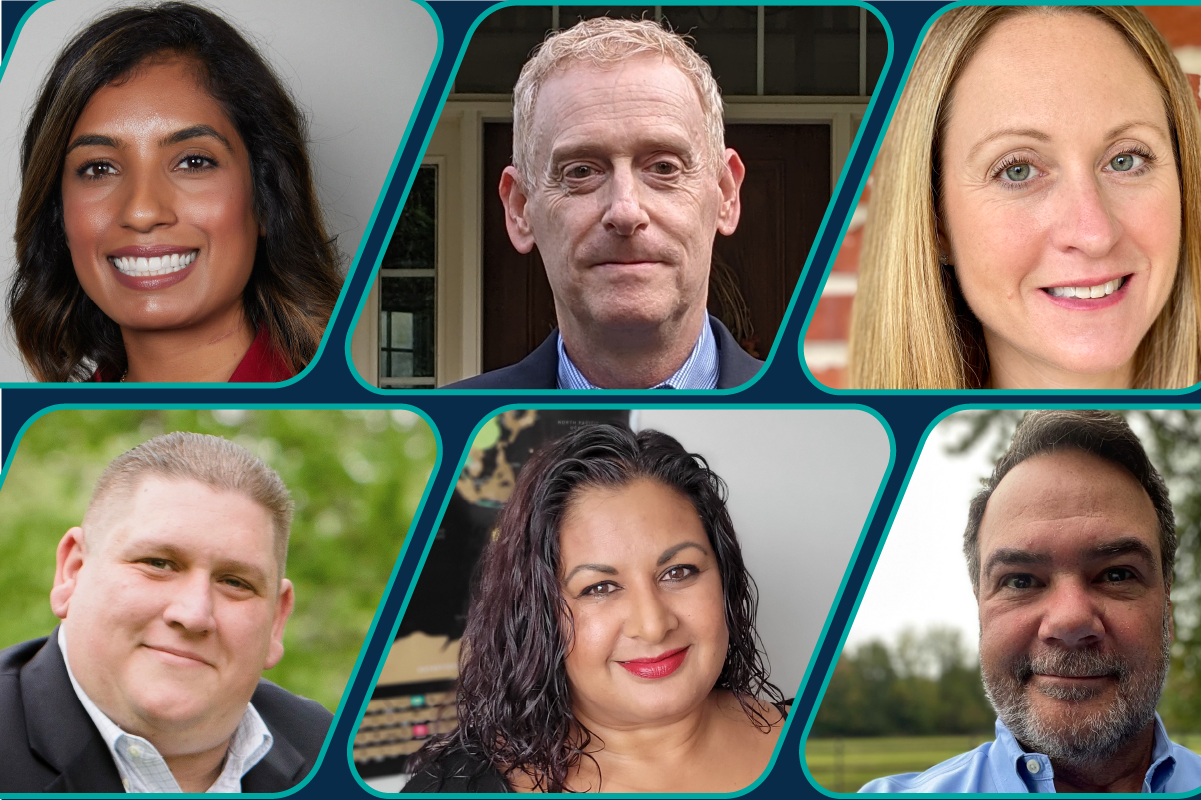 Meet the Faces of MI Operations
Leaders of Radian's Mortgage Insurance (MI) Operations team share their insights on trends impacting the mortgage industry.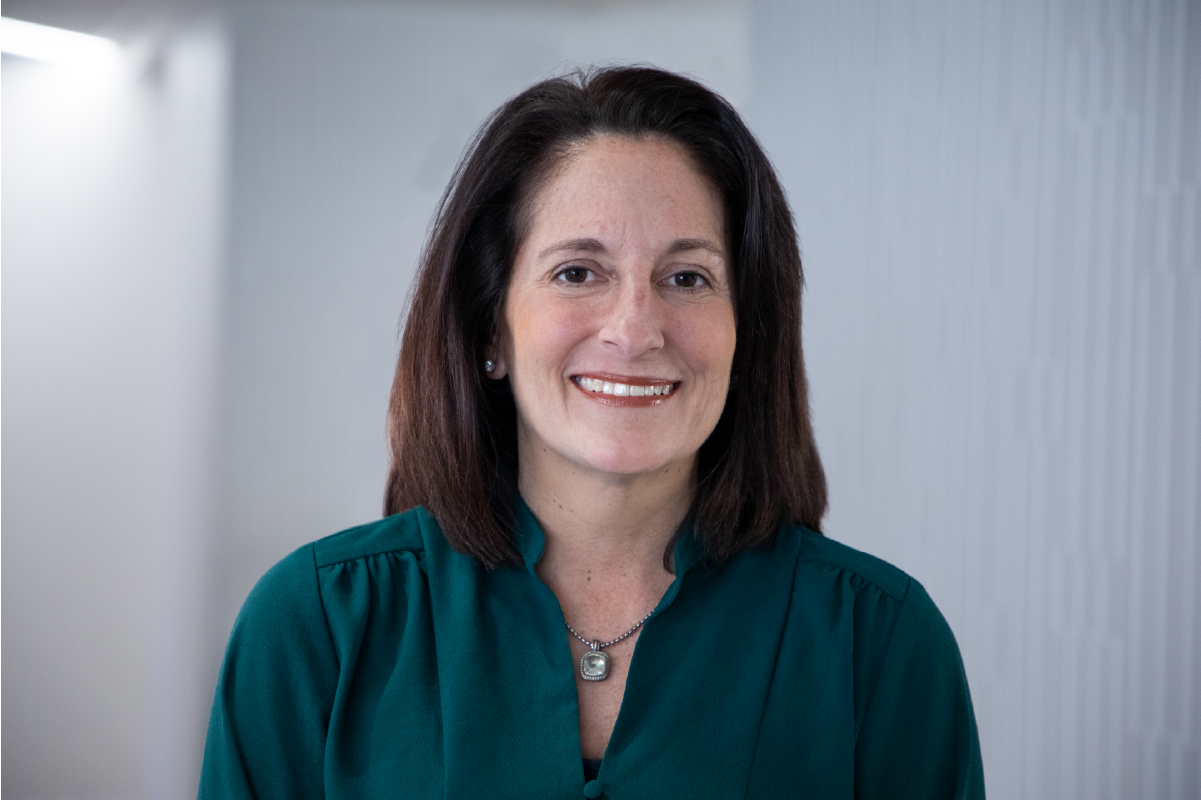 Woman of Influence: Emily Riley
Emily Riley shares insights on what it means to be a woman leader in the housing industry.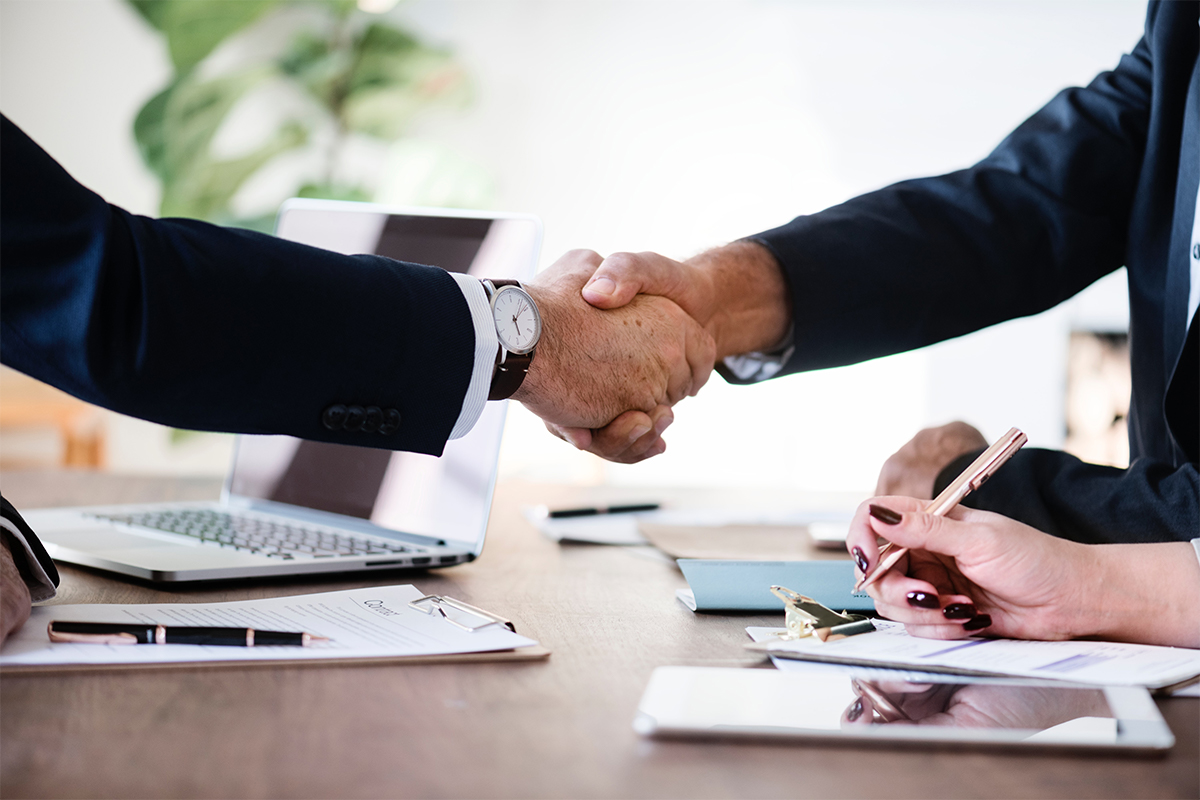 Bidding Wars, Cash Offers, Record High Prices: What You Need to Know
With bidding wars, cash offers, and record high prices, find out what you need to know about appraisal contingencies in today's housing market.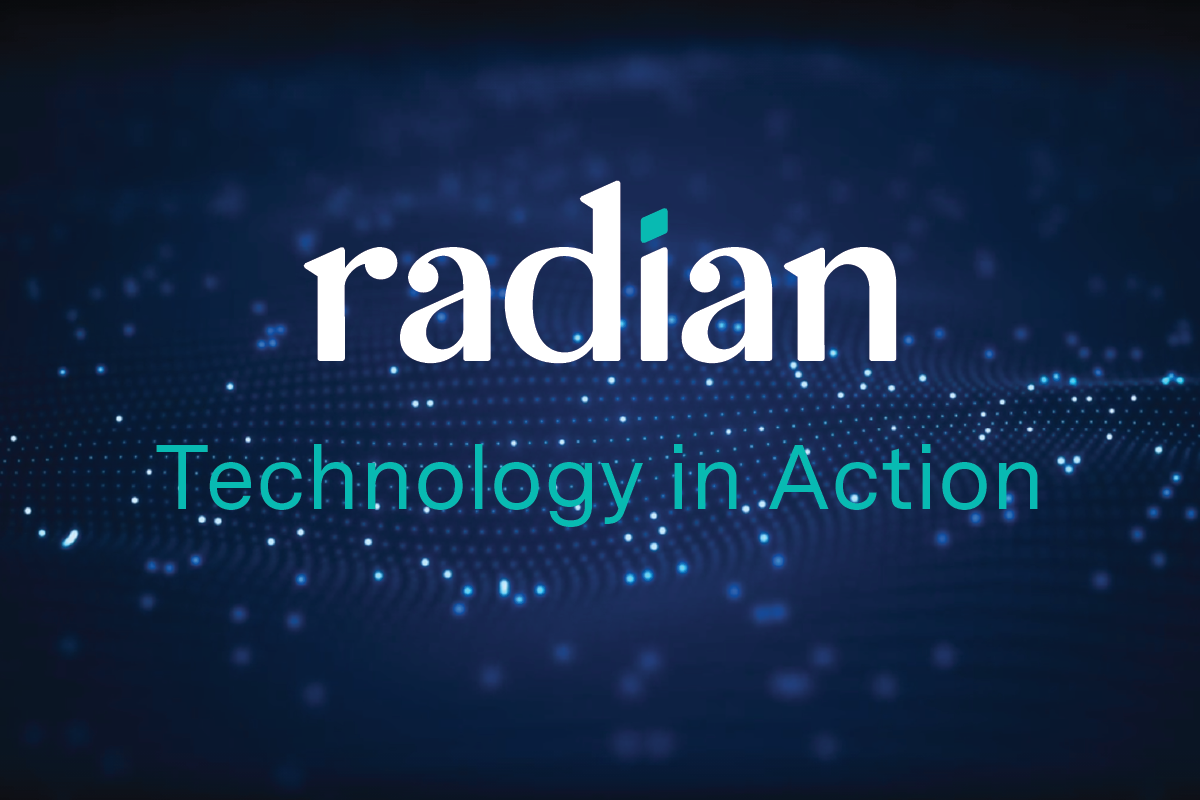 Radian Technology in Action
Amid a global pandemic that has accelerated the demand and need for digital products and services, we are at the forefront, delivering new and better ways to manage credit risk and execute real estate transactions.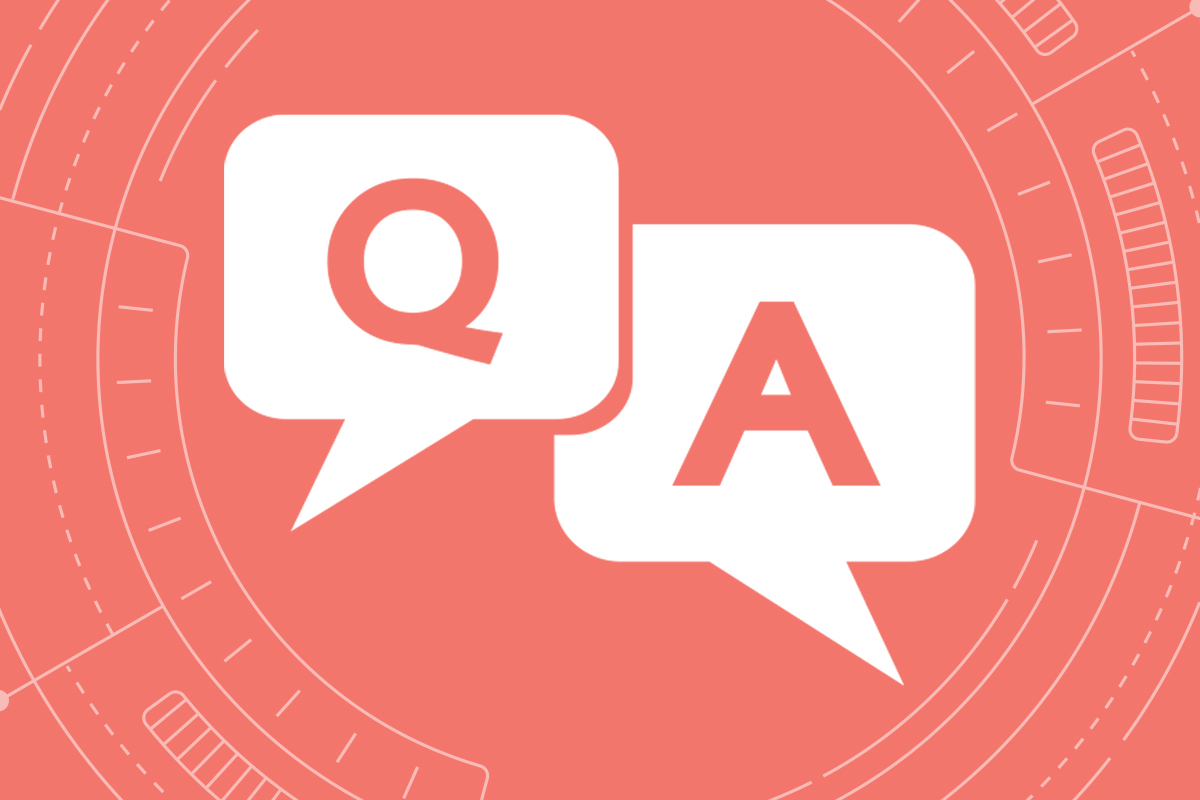 The Changing Role of HR: Leading People into the Unchartered Future
Mary Dickerson shares her key priorities as Radian's new Chief People Officer and how the role of HR professionals has changed over time.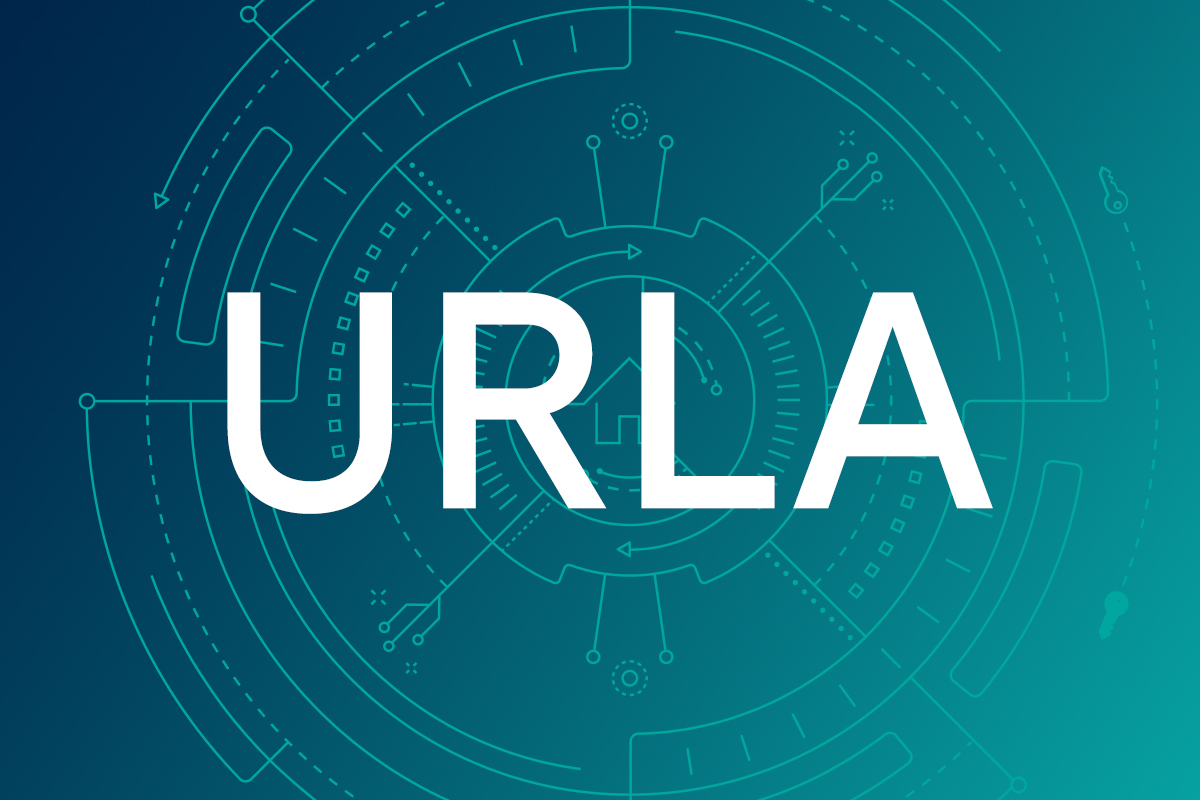 Are You Ready for URLA Updates?
According to the GSEs, the new Uniform Residential Loan Application (URLA) is designed to enhance data quality, improve consistency and clarity, and strengthen the entire application process.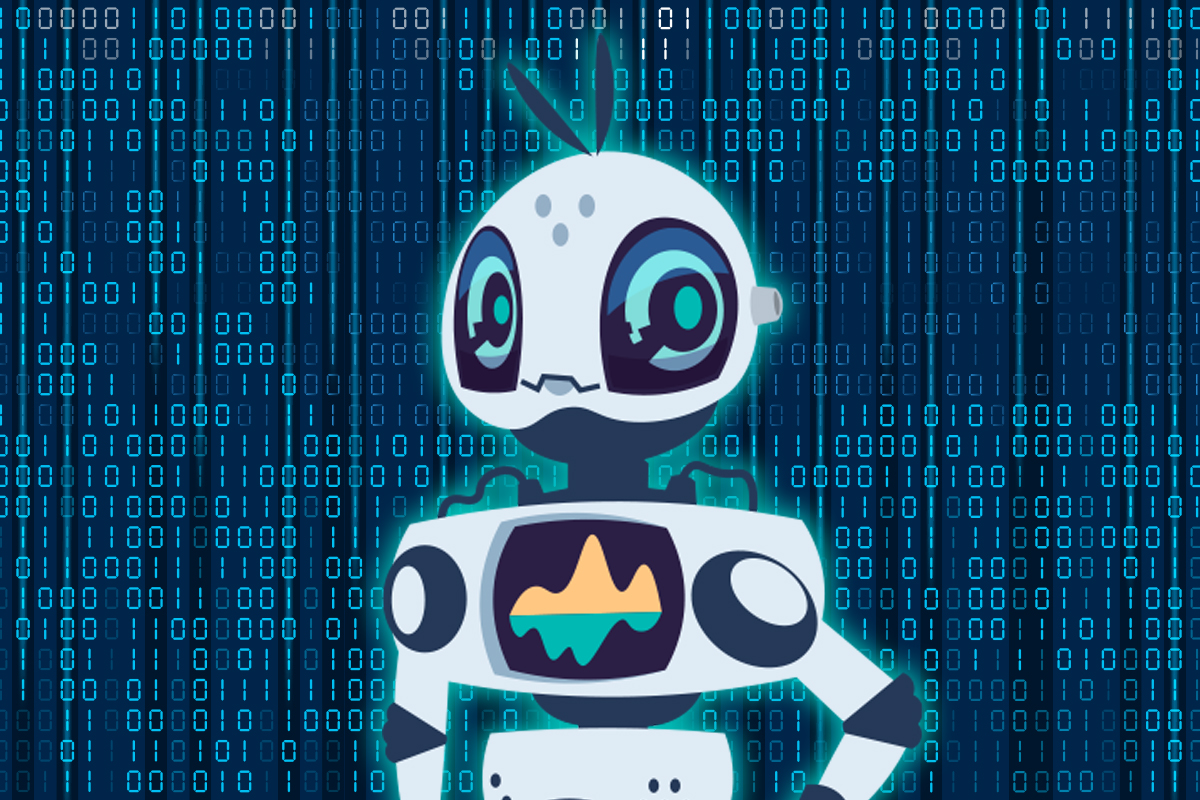 Meet the Radian Bots
Learn about Robotic Process Automation and the "bots" that assist Radian's operations teams.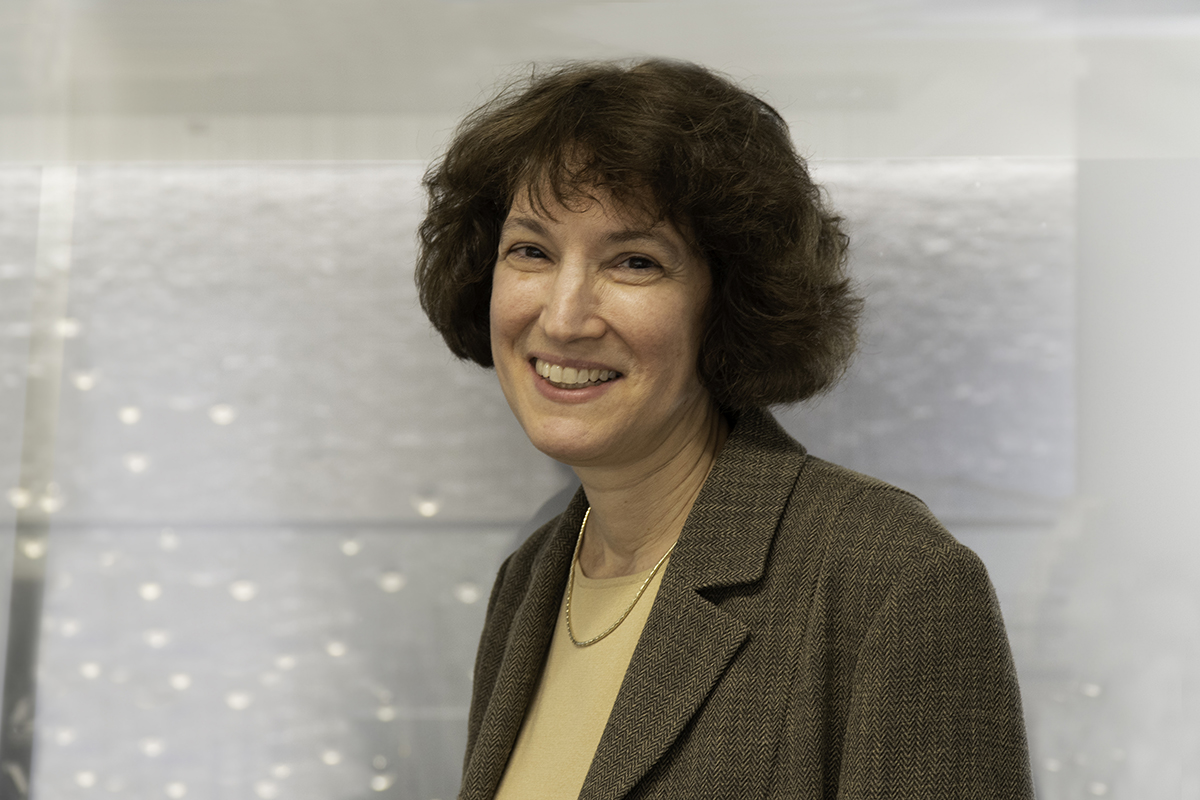 Risk and Reward: A Women in Housing Special Edition
Radian's SVP of Enterprise Risk Management shares her insights on trends shaping the industry and advice to young professionals.