New Learning Series: Unlocking Loan Solutions with Radian
New micro-learning content in video, audio, and job aid formats. Choose your preferred learning style—watch, listen, or read at your own pace—and take your learning experience to a whole new level.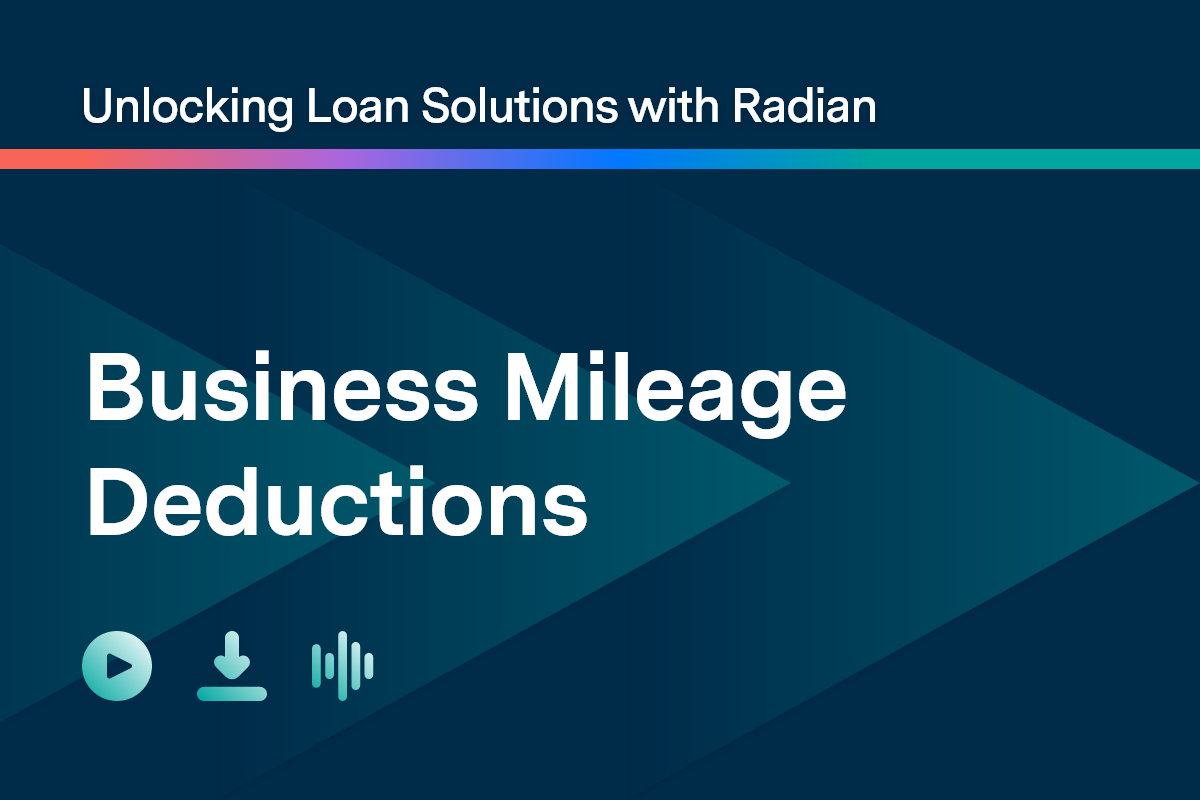 Unlocking Loan Solutions: Business Mileage Deductions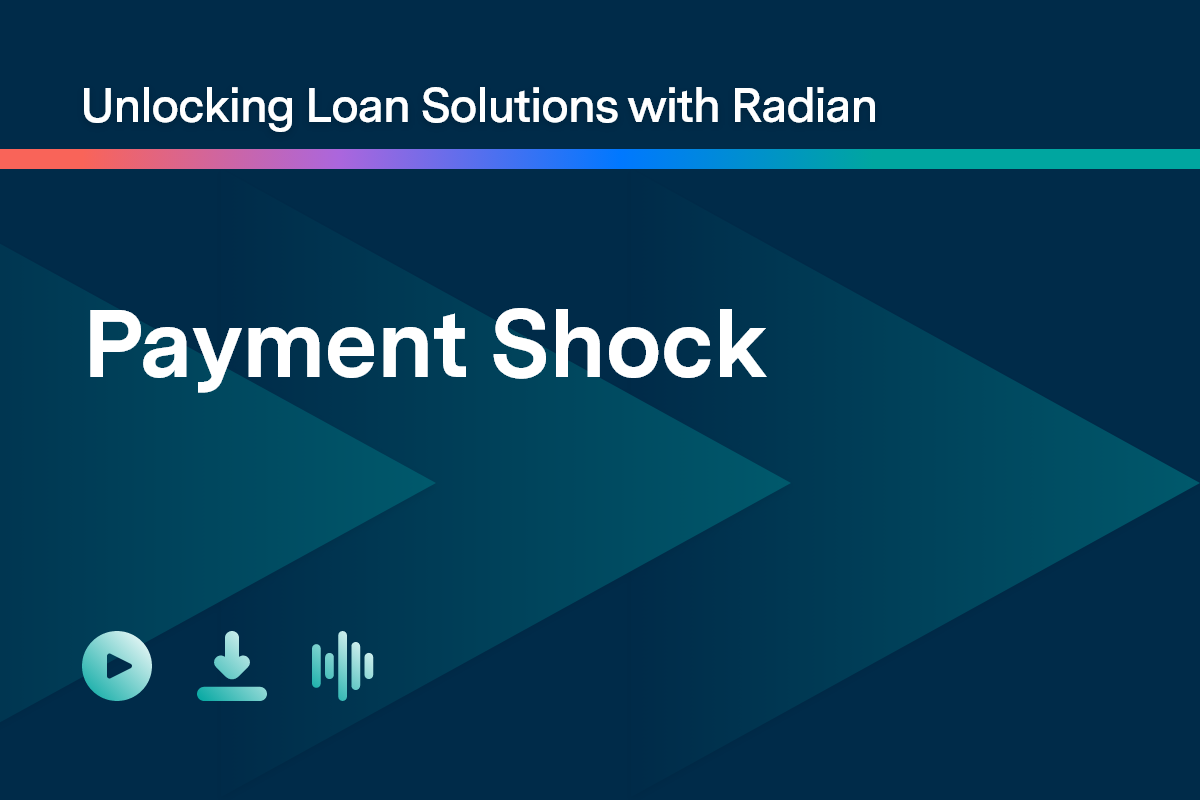 Unlocking Loan Solutions: Payment Shock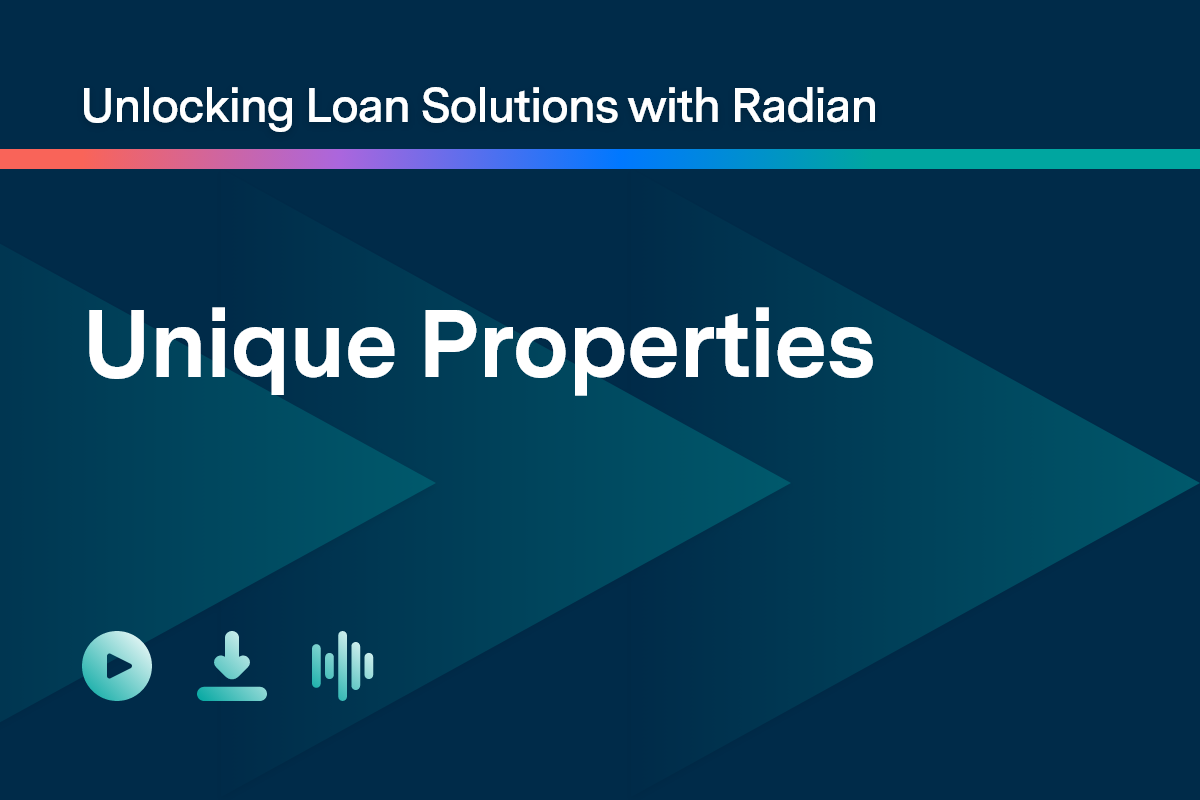 Unlocking Loan Solutions: Unique Properties
There is no true definition of a unique property, however their presence may cause questions and confusion within a mortgage loan file. In this lesson, we will review what is considered a unique property, examples of these types of homes, how the GSEs view them, and how they may impact a loan submission.




© 2023 Radian Group Inc. All Rights Reserved. 550 East Swedesford Road, Suite 350, Wayne, PA 19087. "Radian" is a brand of Radian Group Inc., including its licensed insurance affiliates. Mortgage insurance is provided and underwritten by Radian Guaranty Inc., a wholly owned subsidiary of Radian Group Inc. with home offices at 550 East Swedesford Road, Suite 350, Wayne, PA 19087. Radian Guaranty Inc. is a monoline mortgage insurance company licensed to write business in all 50 states, the District of Columbia and Guam. Radian Group Inc. and its subsidiaries and affiliates make no express or implied warranty respecting the information presented and assume no responsibility for errors or omissions. Redistribution or reproduction of all or part of the contents without Radian's prior written consent is expressly prohibited. Scenarios provided for illustrative purposes only do not constitute a commitment or the guarantee of a specified rate. Determination of eligibility for a particular program or exemption is made by the relevant authority and not by Radian Group Inc. or its subsidiaries and/or affiliates.