May 5, 2021
C-Suite,
Operations,
Property Valuations,
Technology
Meet the Faces of Valuations
Radian's subsidiary Red Bell Real Estate, LLC, ("Red Bell") a real estate brokerage licensed in all fifty states and the District of Columbia, provides property valuations as part of its real estate brokerage services. Various individuals in the Radian organization provide support to Red Bell in relation to those services.
Leaders of Radian's Valuations team share their insights on the changes they feel are impacting the real estate industry.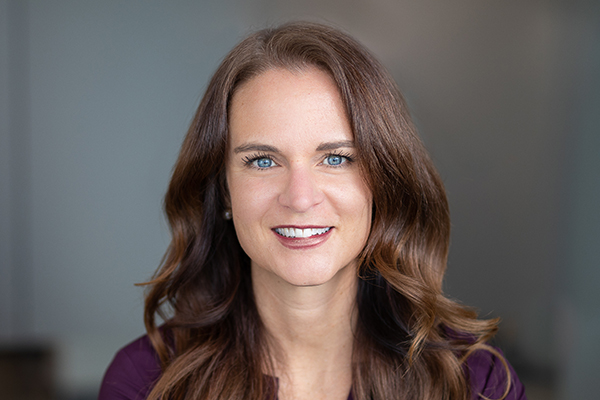 Katie Brewer
Senior Vice President, Radian Valuations
Katie Brewer has 18 years of experience in the mortgage and default servicing industry. As SVP, Radian Valuations, Katie has oversight responsibility for the operation of Red Bell's valuations services. Katie assists Red Bell in creating innovative approaches to property valuation in order to ensure quick delivery, optimal quality and client satisfaction.
How have you seen the Valuations space evolve over your career?
Katie: The emergence of Hybrid valuations and the changing need for more detailed and interactive services have really evolved the valuations space. With the changing landscape of lending, the industry has seen demand for appraisals increase significantly, and hybrid appraisals offer flexibility and alternative options, at a fraction of the cost and timeline of a standard appraisal. Interactive services allow the user to choose the most appropriate comparables and truly tailor the valuation, or quality review, to their needs.


What impacts has the pandemic had on Valuations?
Katie: The GSE appraisal flexibilities have opened the door to hybrids, as well as the need for other alternatives to traditional appraisals. With so many remote data collection options, appraisers are able to provide high quality valuations with extreme accuracy without the need to personally inspect the property. Remote inspection capabilities in combination with robust data available for validation, and many interactive and automated services, has not only supported the valuations space, but improved the overall quality and range of solutions available.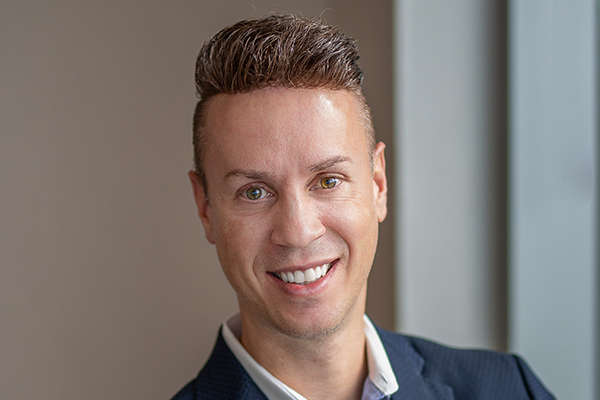 Kade Clark
Senior Vice President, Alternative Valuation Products, Data, & Technology
Kade has been in the real estate industry for 23 years, with experience in origination and default servicing. As Senior Vice President of Alternative Valuation Products, Data, & Technology, Kade manages the operations of the alternative valuation services offered by Red Bell, which include automated valuations, interactive valuations and hybrid valuation. Kade also serves as the President of Radian Technology Services, LLC which offers asset management software as a service and other real estate technology platforms utilized by Red Bell.
What is the importance of data in valuations?
Kade: Data are the backbone of valuations. Historical, present, and forecasted data are used in all aspects of the mortgage and real estate industry—lending, selling a home or portfolio, calculating risk, and investing in a new market. The quality of the data is integral to the accuracy and verification to support the suggested value. Quality data, transparency, integrity, and solvency are all paramount in gaining market confidence and client retention.
How has technology changed valuations in recent years—and how do you think it will continue to change?
Kade: Technology advancements in the valuation space have been slower to gain traction and are still in their infancy. However, the pandemic has slammed the gas pedal to the floor with many providers rushing to be first to market with their new, innovative ideas and contactless solutions. The world is more digital than ever, creating an upward trajectory for hybrid valuations and the mortgage industry as a whole. With most homebuyers now doing their initial research online, digitizing workflows, mitigating risk, and bringing transparency will be the driving forces.

With the introduction of computer vision, AI is poised to be a game changer for automated valuations, quality control, and as an investment tool. Currently, automated valuation models are unable to determine the condition of a property. Through computer vision, the automated model will be able to take into consideration the condition in a particular room and identify objects in the photos—from stainless steel appliances, to hardwood vs. tile floors, and more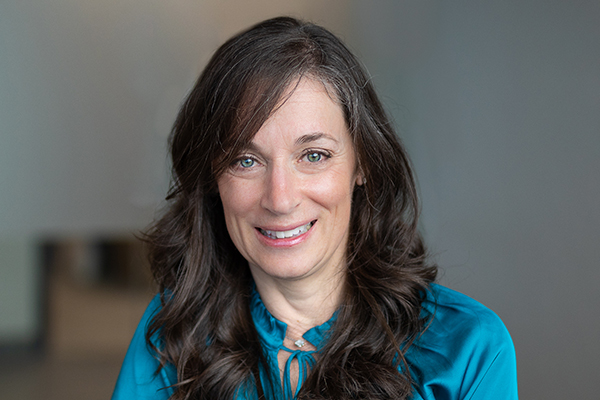 Aviva Bush
Senior Vice President, Valuation Services
From law firms and banking, to servicing and outsourcing, Aviva has worked in various aspects of the real estate industry for over 25 years. As Senior Vice President of Valuation Services, Aviva manages a team of employees and appraisers who ultimately ensure that Red Bell delivers quality broker price opinions and hybrid appraisals to clients.
How are BPOs used in mortgage and real estate transactions?
Aviva: A broker price opinion (BPO) is an estimated price of the property as determined by a real estate agent or broker. BPOs are used to estimate the potential price of residential real property for purposes other than financing and obtaining a mortgage. They are often used by a selling agent to determine the list price and by banks/lenders for REO properties or for a short sale. Real estate investors also leverage BPOs for due diligence purposes, loan sale purposes, and to understand the value of their portfolios. .
What trends have you observed in the last few years?
Aviva: There has been a shift to more acceptance of hybrid products in lieu of the traditional appraisal. This trend goes hand-in-hand with the adoption of new technology to enhance valuation products—whether it's the use of AI, various apps, drones or automation.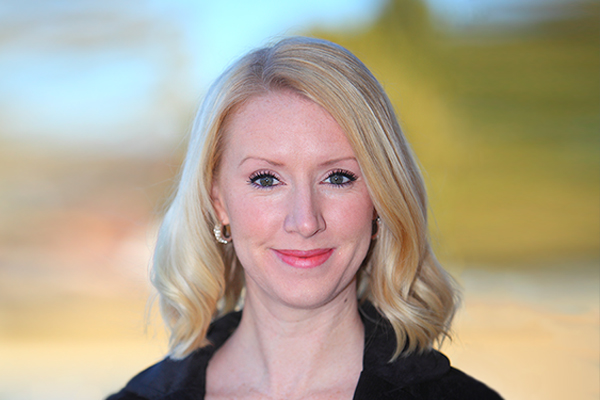 Ella Barlow
Director, Valuations Operations
Ella Barlow has 19 years of industry experience in people management, client and customer relations, vendor management, account management, and business development. As Director of Valuations Operations, Ella assists Red Bell in the day-to-day operations of client support, order fulfillment, and vendor management.
What is the importance of a robust real estate network?
Ella: Maintaining a robust and diverse real estate network is essential to guaranteeing that Red Bell's valuation services are performed by licensed, geographically competent professionals who have experience and direct knowledge in their individual markets. This ensures that Red Bell remains industry compliant, and having extensive national coverage is critical to the overall performance of this segment of Red Bell's services. Red Bell ensures national coverage through detailed analysis, proactive recruiting, and consistent review of our vendor performance.
What impacts has the pandemic had on BPO operations?
Ella: While we anticipated and prepared for more of a direct impact from the pandemic, we have been grateful for the limited impact that the pandemic has had on BPO operations. Red Bell has been able to move forward at full capacity in this area of its business while still respecting the choices of agents who were not comfortable with completing interior inspections.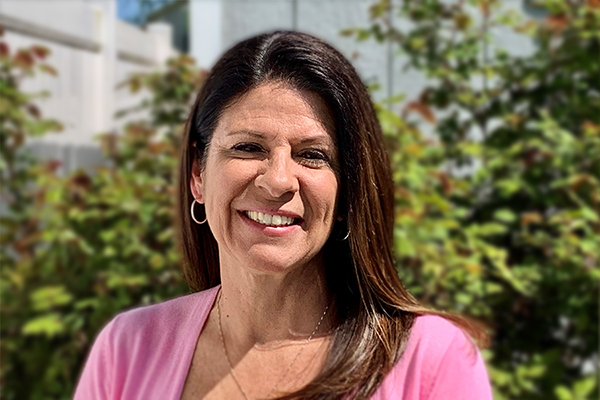 Debbie Gladden
Customer Development Specialist
Debbie has been in the industry for 19 years, including 16 years as a loan officer and sales manager. She assists Red Bell in developing client accounts, and ensures a smooth contracting and onboarding process. Debbie helps clients navigate the Red Bell website with interactive demos and gathers user feedback to identify opportunities for improvement of Red Bell's services.
Why is it important to focus on the customer experience?
Debbie: A positive customer experience is critical to satisfaction and retention. For Red Bell customers, training is a key component to ensuring clients get the most use out of the many features. Once clients feel they have mastered the system, they really enjoy working in it and appreciate how powerful it is.
What are the key challenges are you seeing for clients right now?
Debbie: The biggest issue for clients in the pandemic environment has been keeping up with volume and, at times, being too short staffed to handle the increase in business. Some clients have also struggled with working from home and adapting their workspace—especially those who were used to working on large monitor displays in the office.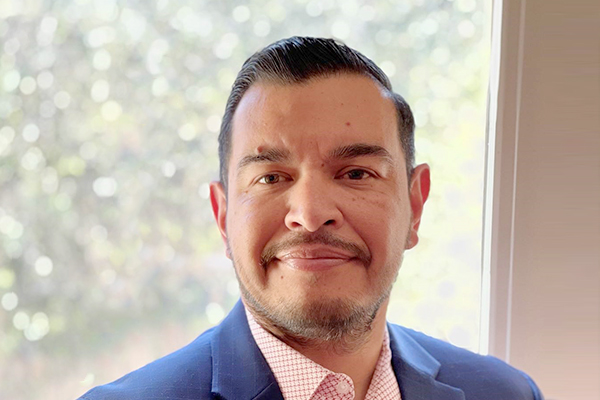 Juan Ruiz
Regional Valuation Sales
Based in Orange County, CA, Juan has been in the real estate industry for 18 years. With his role in Regional Valuations Sales, Juan helps clients understand the valuations process.
How do you act as a resource to your clients?
Juan: Empowering a client with knowledge of how Red Bell's capabilities match their needs is incredibly important to the relationship. I assist clients to help them achieve their goals with the best possible solution. If clients have questions about an issue they're currently facing, I help guide them to find a solution.
Share a success story from one of your clients.
Juan: One client was looking for rental values in areas where they were currently building homes. They were working with another company and were disappointed with the lack of rental data they had been receiving, so reached out to us. Red Bell provided this client with test reports for five of their existing rental properties to illustrate the accuracy of Red Bell's valuation services. After seeing the quality of Red Bell's reports, the client decided to move quickly and were onboarded within 48 hours!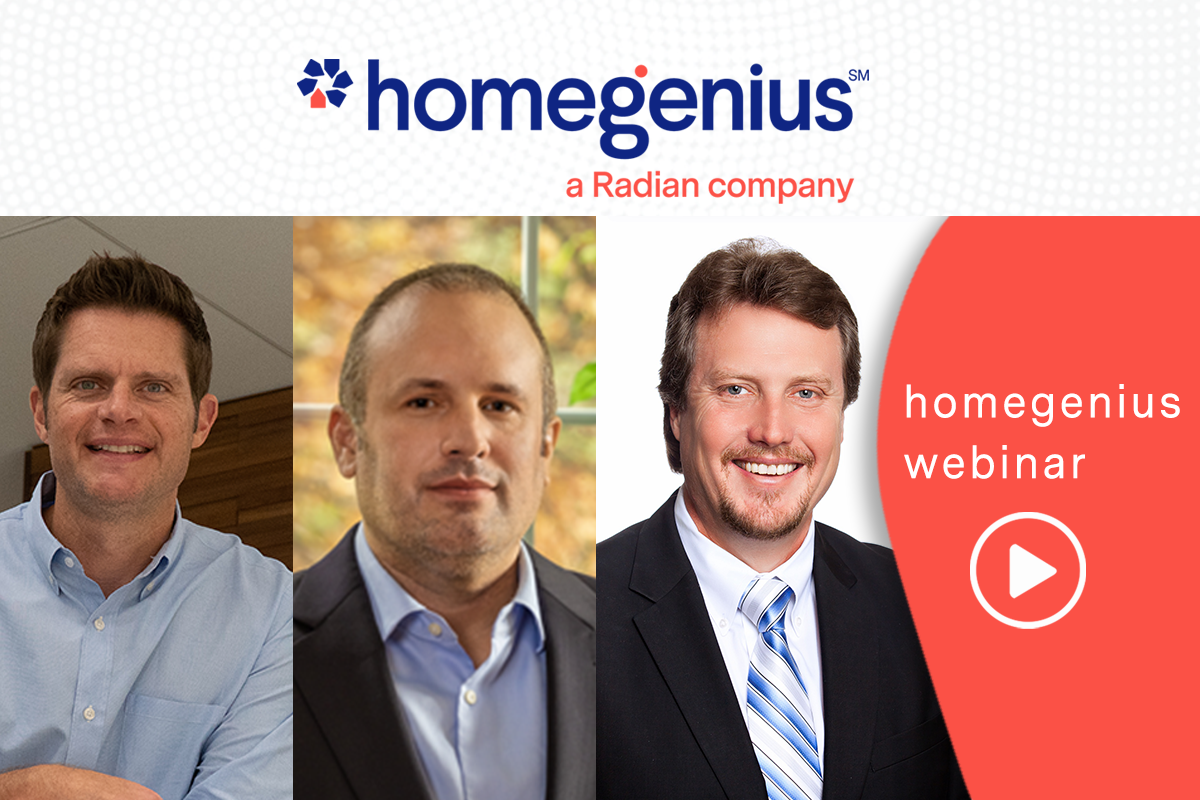 AI and Computer Vision: The tech that will transform the mortgage industry
Cutting-edge technologies like artificial intelligence and computer vision are accelerating the value, efficiency and accuracy for the housing industry.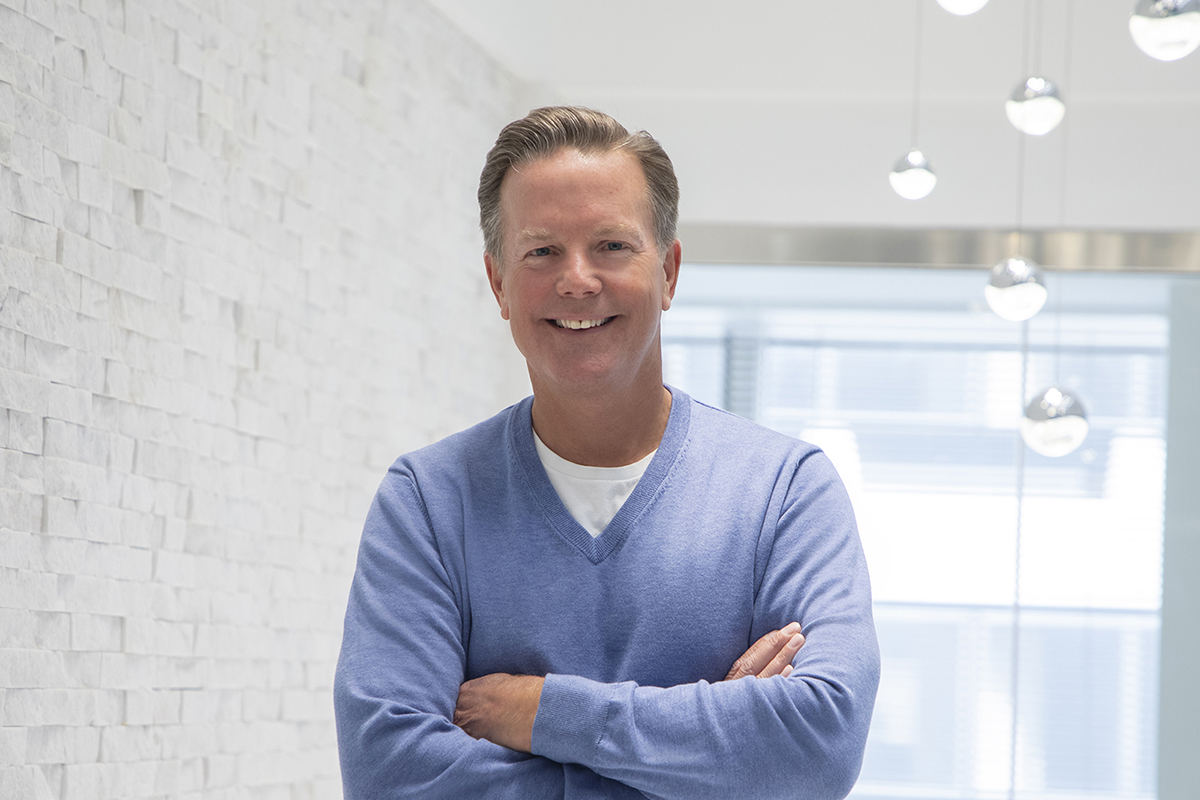 Driving Digital Transformation from Search to Close
Eric Ray discusses changes in the real estate industry and how homegenius is driving the digital transformation of real estate transactions from search to close.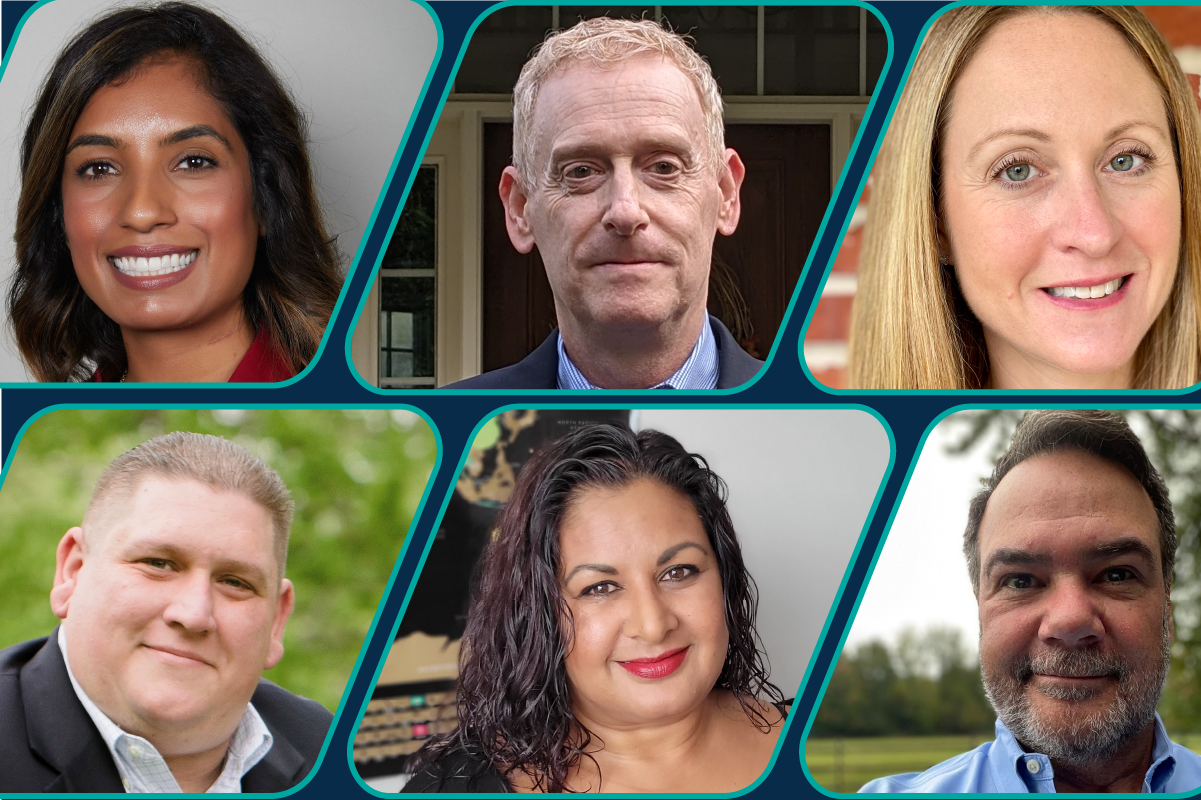 Meet the Faces of MI Operations
Leaders of Radian's Mortgage Insurance (MI) Operations team share their insights on trends impacting the mortgage industry.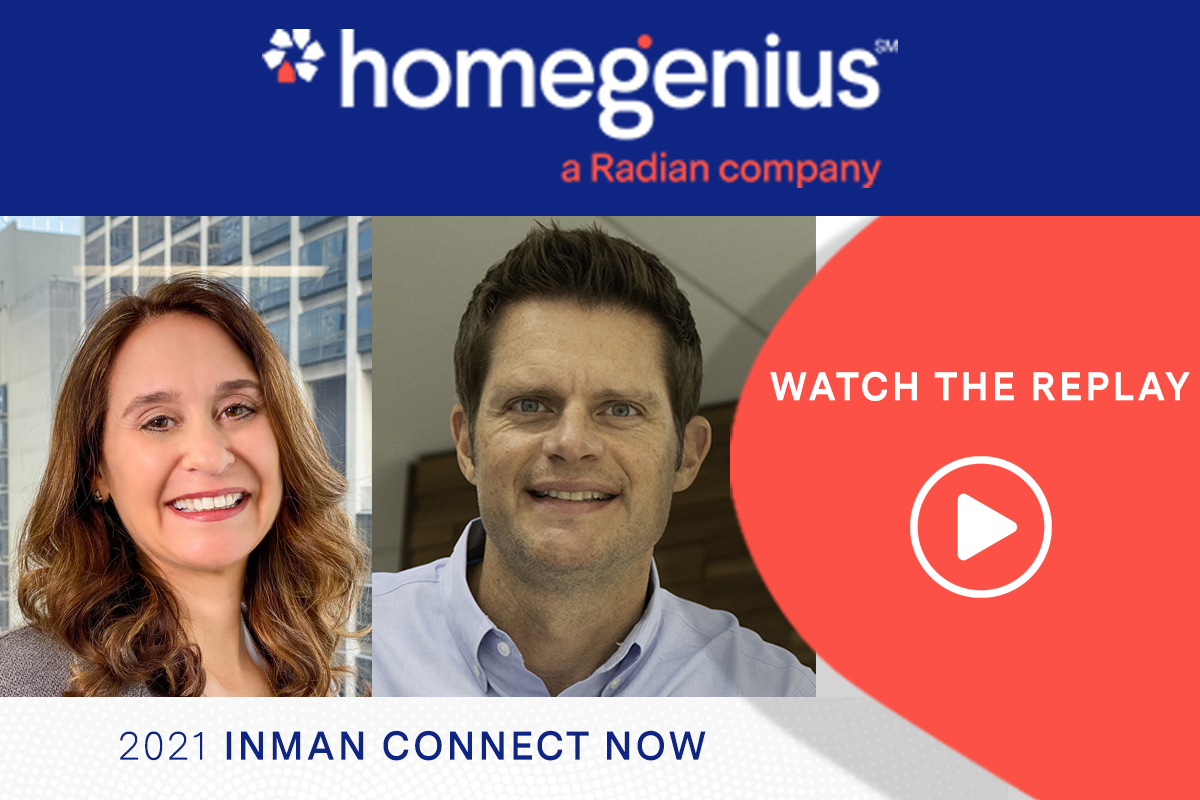 AI Insights that Aren't Artificial: How the Latest Computer Vision Technology Will Empower Agents
How next generation artificial intelligence and machine learning technology benefits agents through personalizing experiences with customers and how they search, value, and transact real estate.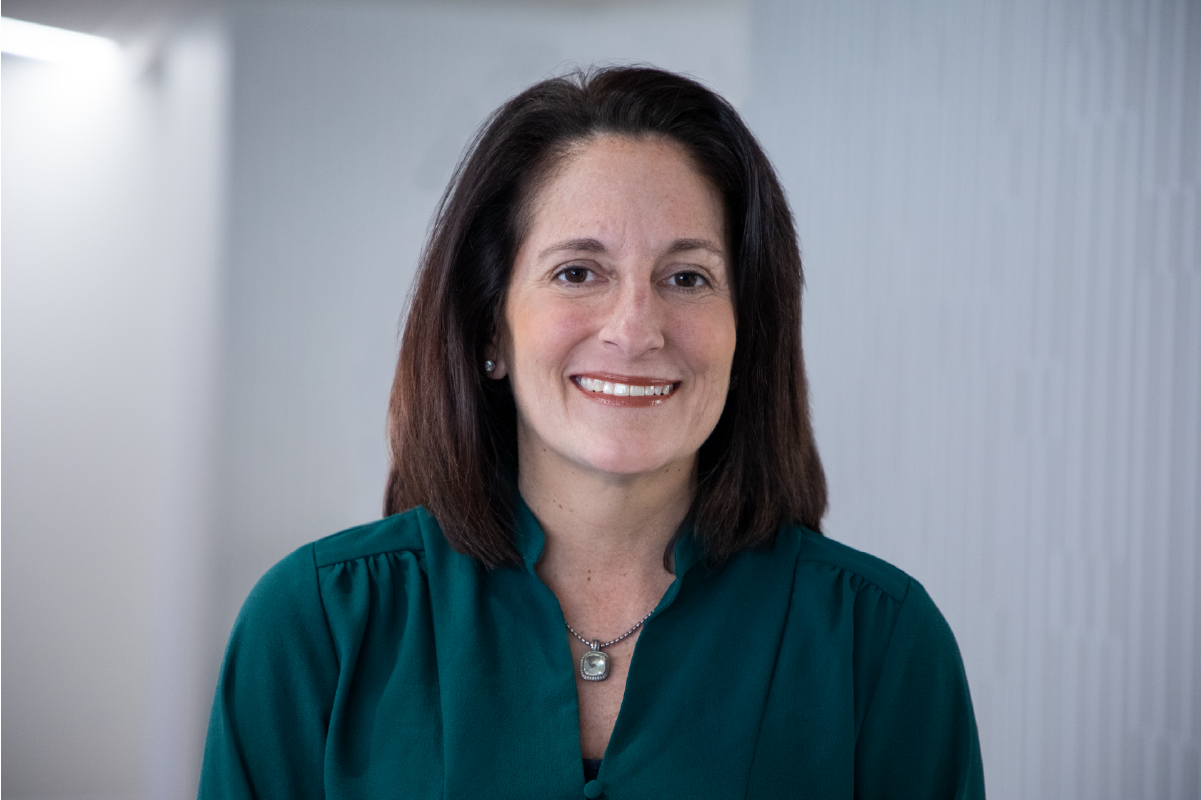 Woman of Influence: Emily Riley
Emily Riley shares insights on what it means to be a woman leader in the housing industry.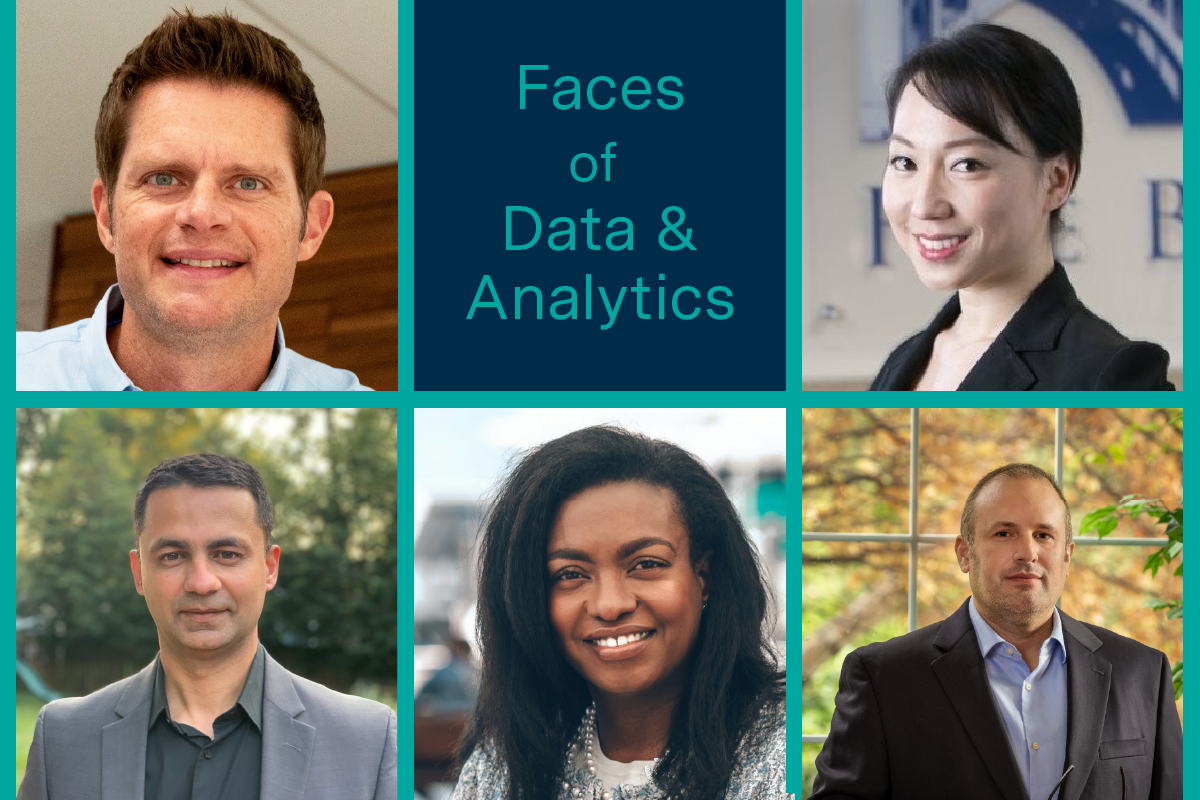 Meet the Faces of Data & Analytics
Leaders of Radian's Data & Analytics team share their insights on technologies and tools driving rapid change in the real estate ecosystem.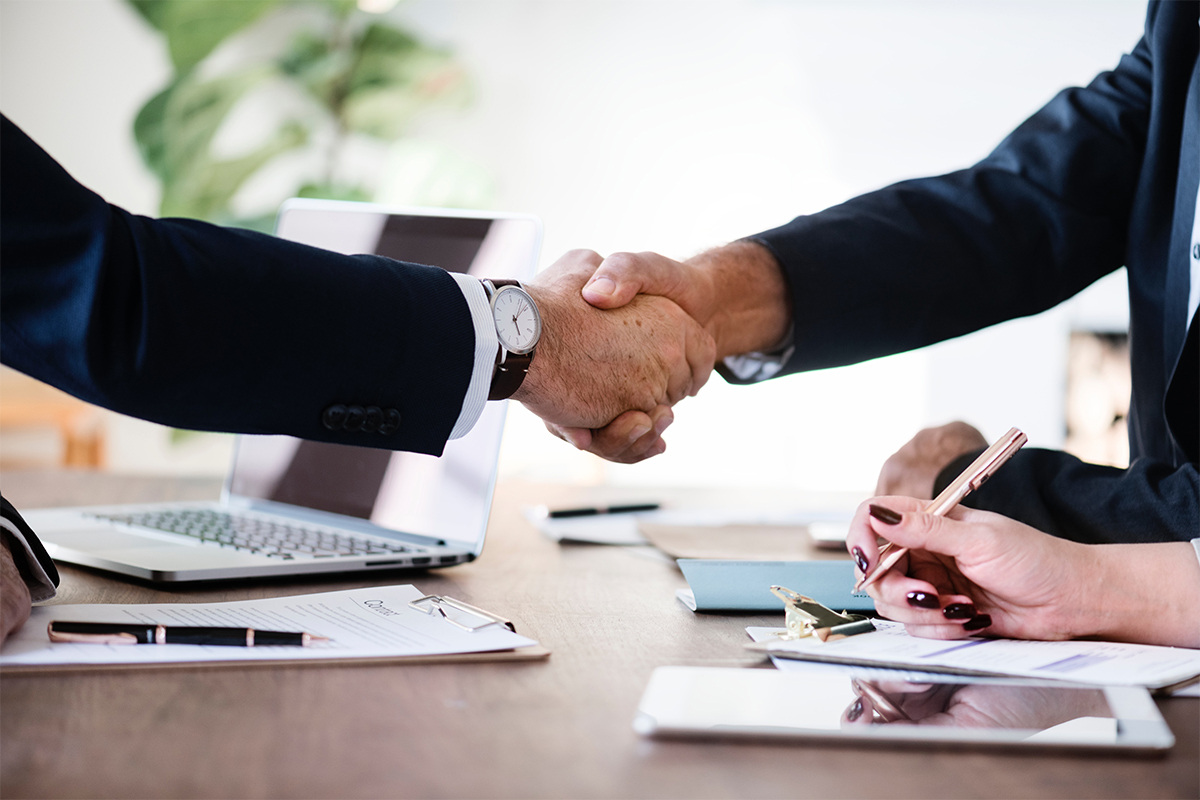 Bidding Wars, Cash Offers, Record High Prices: What You Need to Know
With bidding wars, cash offers, and record high prices, find out what you need to know about appraisal contingencies in today's housing market.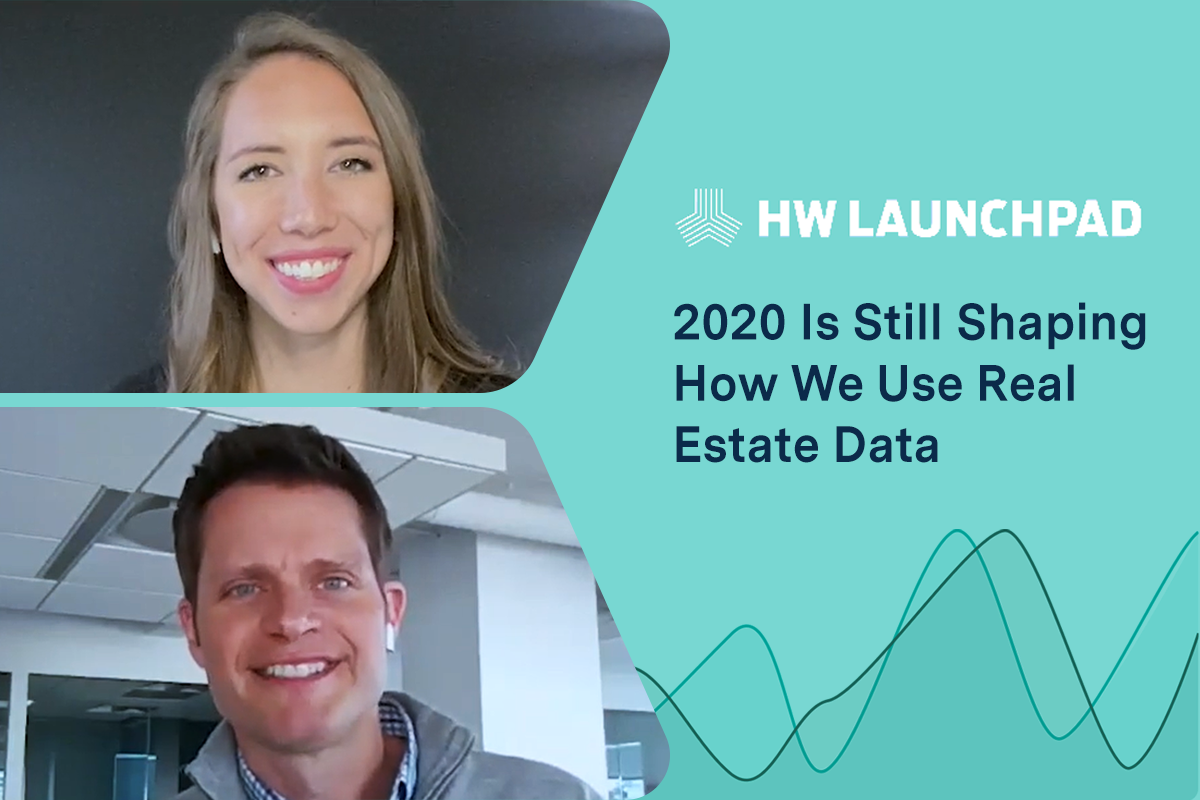 2020 Is Still Shaping How We Use Real Estate Data
HW+ Managing Editor Brena Nath and Steve Gaenzler, Radian's SVP of Data and Analytics, discuss insights from the Radian Home Price Index.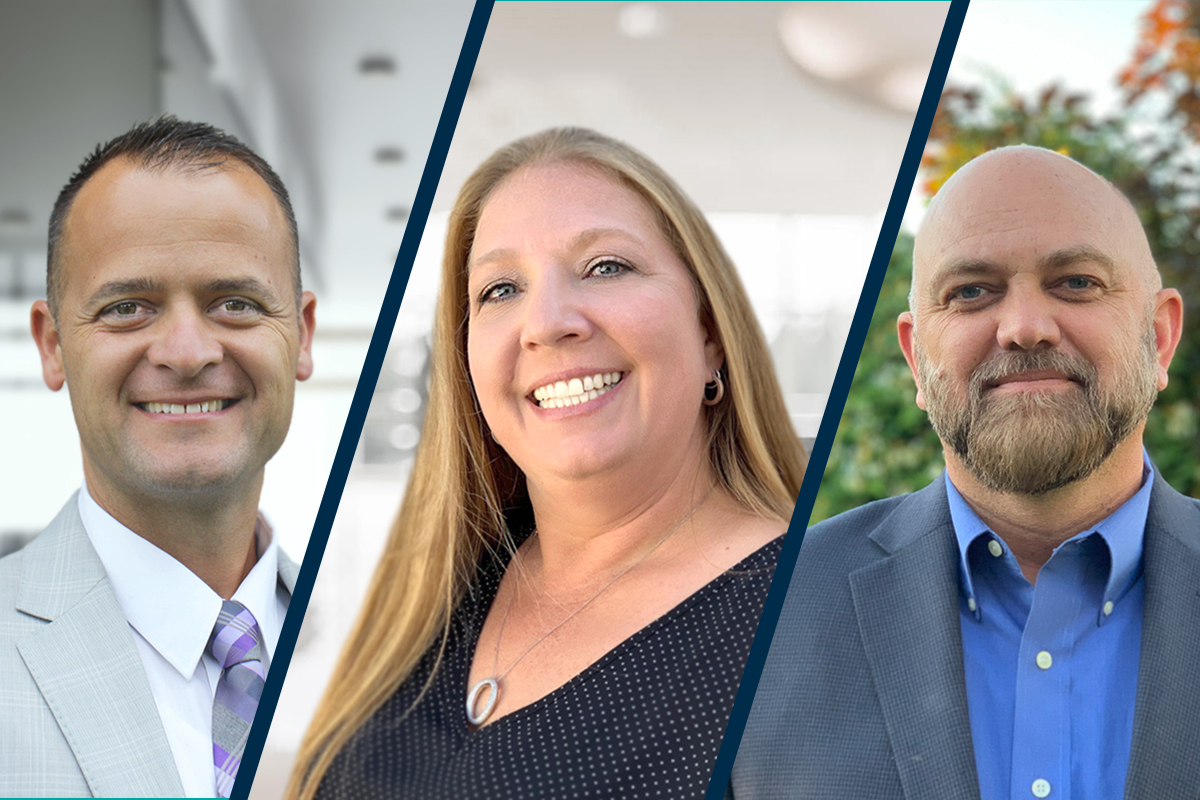 Meet the Faces of Pyramid Platform
Leaders of Radian's Pyramid Platform team share their insights on changes impacting the asset management technology space.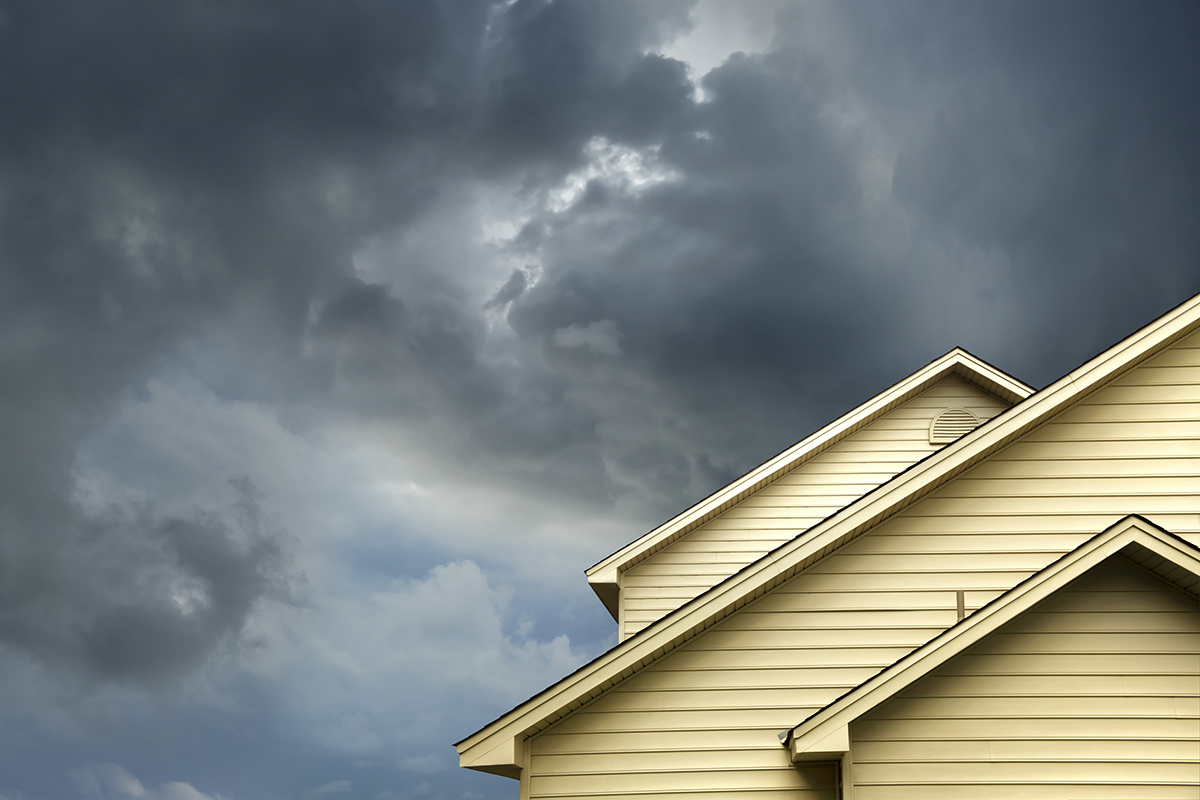 Preparing for an Influx of REO Volume
Now is a critical moment to prepare for the anticipated wave of foreclosures coming and ensure you have the people, processes, and technology ready to meet the challenge ahead.