Radian Home Price Index (HPI)
The Next Generation of Home Price Analysis
Powered by unparalleled data and artificial intelligence, the Radian Home Price Index, provided by our Red Bell Real Estate, LLC subsidiary, offers a level of detail and insight that is unmatched in the industry. Explore more below.
Already subscribed to the Radian HPI? Log in below.
Explore
Log In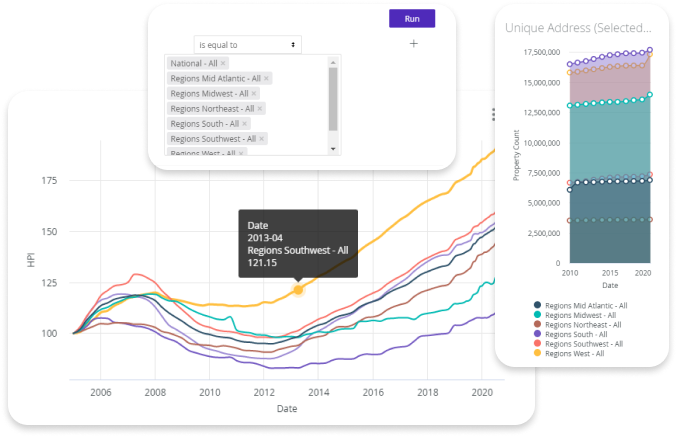 Recipient of the following awards


Why We're Better
View housing trends faster with the Radian HPI
Speed to Market
Offers results weeks earlier than other indices - days after month's end.
Custom Indices
Creates highly specific indices from the broadest set of attributes and dimensions.
Advanced Methodologies
Driven by artificial intelligence and machine learning to empower the best results.
Complete View
Leverages real estate data on the entire U.S. housing stock as opposed to sales pairs or sample populations.
Explore the Data
Experience the power of the Radian HPI
The analyses, valuations, estimates and forecasts in this document are not intended to constitute representations or guaranties regarding the information provided herein, and they do not constitute a recommendation, forecast or an opinion as to whether or what price a transaction should occur and/or loans or real estate or other assets should be purchased, sold or held now or in the future. The information in this document is provided on an "as is" basis, with no warranties of any kind whatsoever. Radian Group Inc. and its subsidiaries, including Red Bell Real Estate, LLC, shall have no liability to any party for any claim related to any information contained in this document. This document may not be reproduced, distributed to unauthorized parties or used for commercial purposes.
Ready to Do More with the Radian HPI?
Contact us to learn how you can gain full access, including downloadable data, and integrate the most comprehensive index data with your systems to help identify market trends, inform your decisions and gain a competitive edge.
Learning Center
Learn more about the Radian HPI
Register to receive a sample data file from the Radian HPI straight to your inbox.
U.S. Home Prices Gains Higher Compared to Prior Month, Radian Home Price Index Reveals
Home prices across the United States rose at an annualized rate of 11.5 percent in May 2021 from April 2021, according to Radian Home Price Index (HPI) data.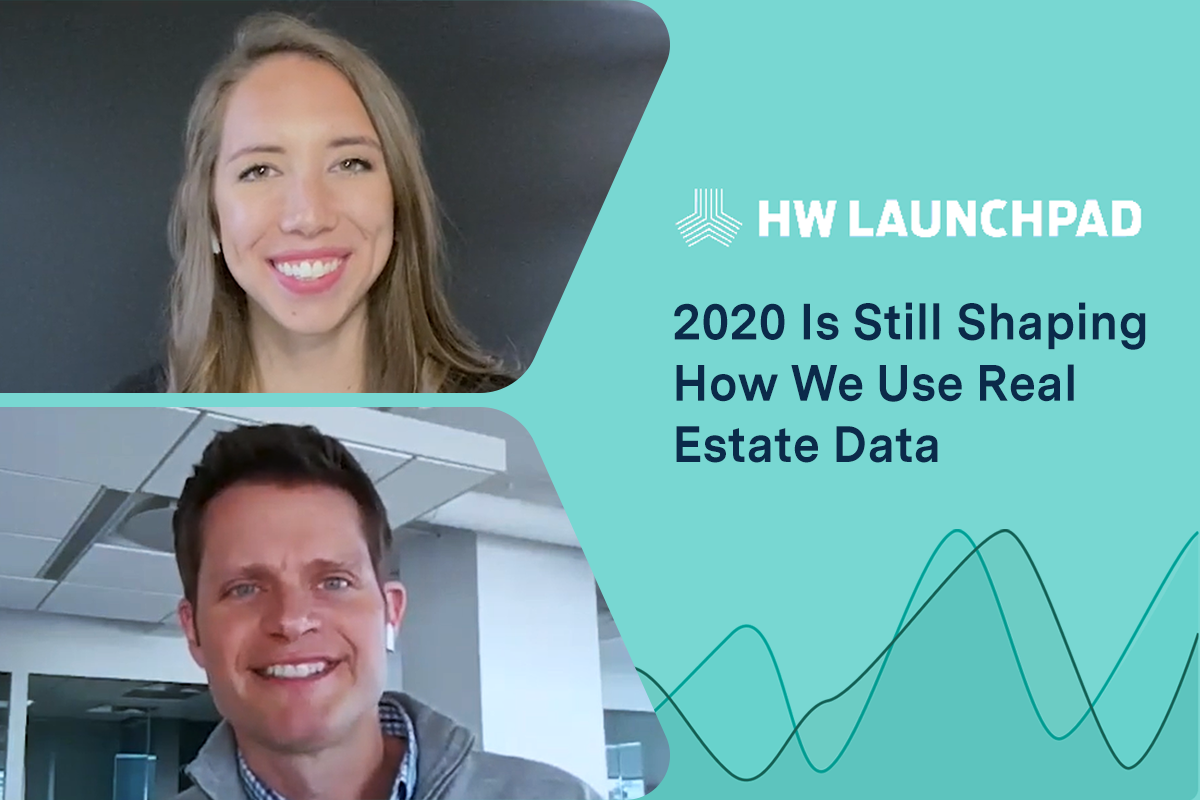 2020 Is Still Shaping How We Use Real Estate Data
HW+ Managing Editor Brena Nath and Steve Gaenzler, Radian's SVP of Data and Analytics, discuss insights from the Radian Home Price Index.
Annual Home Price Appreciation at Highest Levels Since Before COVID Lockdowns Began
Home prices in the U.S. rose again in April, albeit at a slightly lower rate than recorded in the prior month, according to Radian Home Price Index (HPI) data.
U.S. Home Prices End First Quarter on Very Strong Note, Radian Home Price Index Reveals
Home prices across the United States rose in the first three months of the year at an annualized rate of 9.3 percent, according to Radian Home Price Index (HPI) data released today by Red Bell Real Estate, LLC, a Radian Group Inc. company (NYSE: RDN).
U.S. Winter Season Maintains Fall Season Strength
In February, home prices across the United States rose at a faster pace than the month prior (January 2021) and continued to appreciate at higher than 2020 average monthly rates.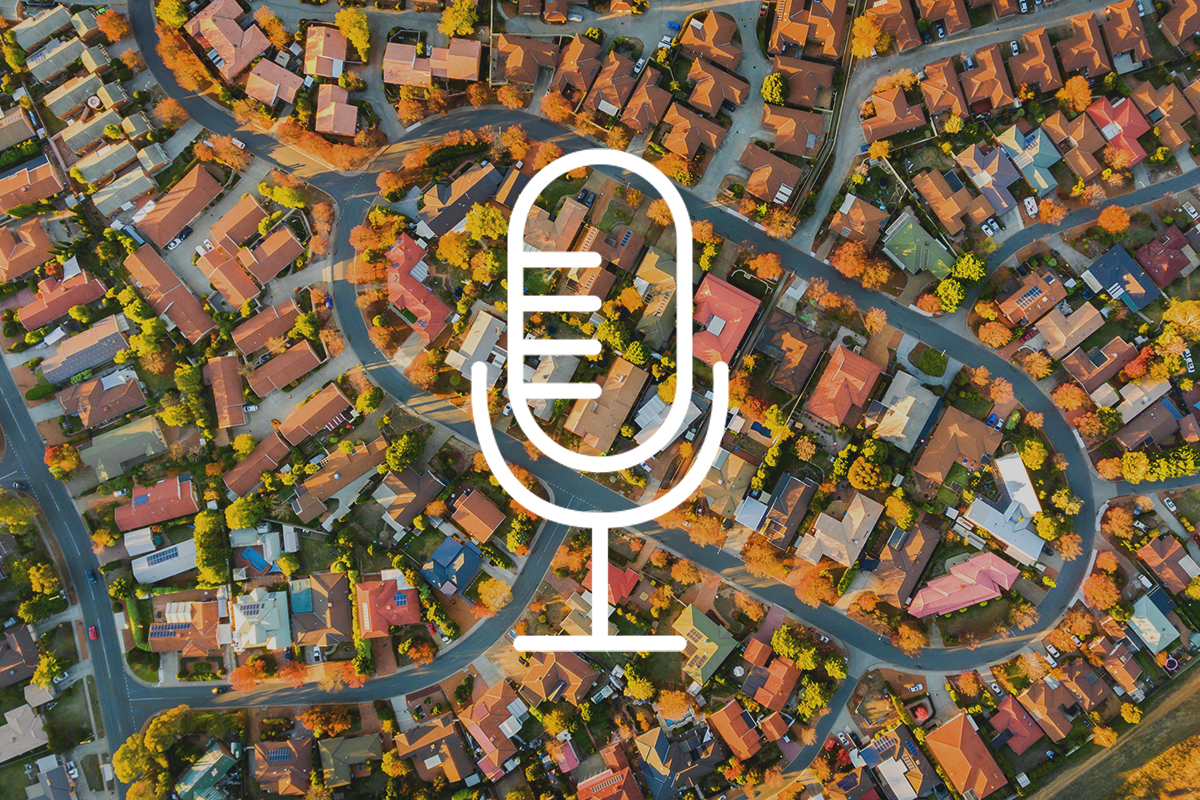 Podcast: 2020 Home Prices Year-in-Review
Dive deeper into 2020 real estate market trends with a year-in-review of data from the Radian HPI.
2020 U.S. Home Prices: A Bright Spot in a Dark Year
2020 will go down in the history books for many reasons, but one bright spot in a year of darkness is the performance of the U.S. residential real estate markets.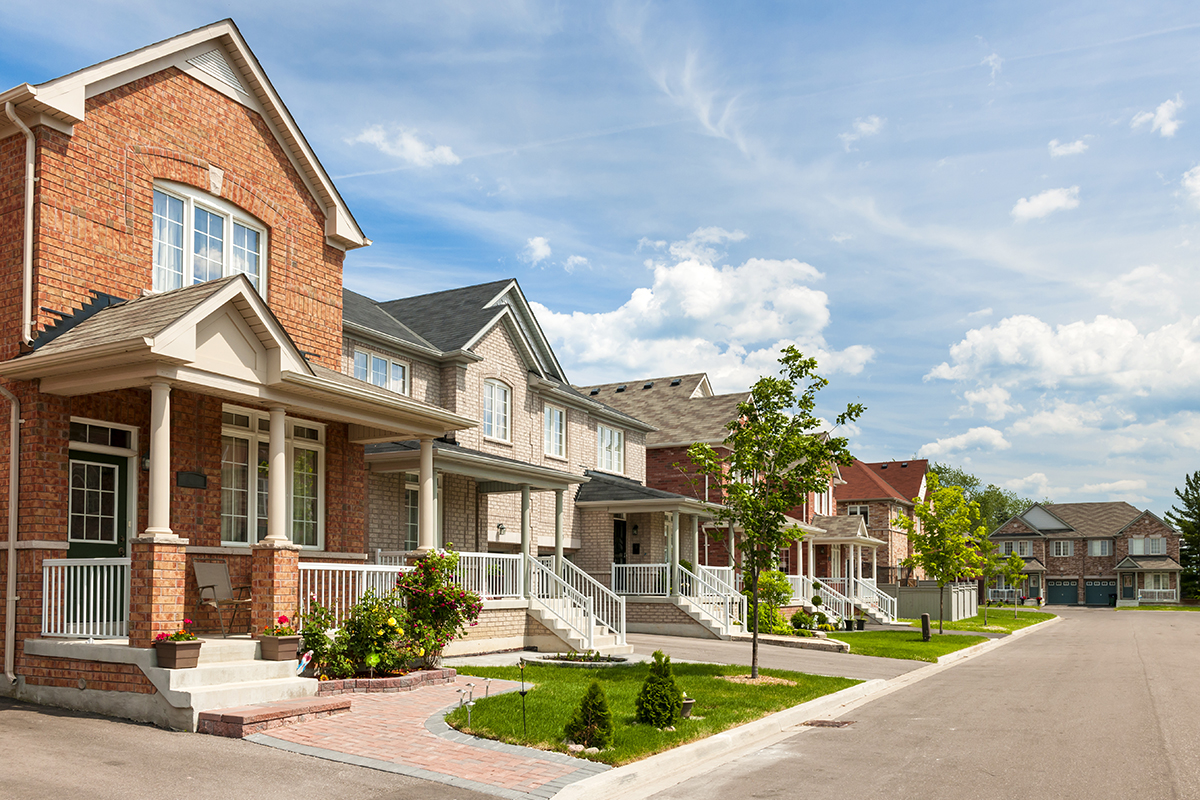 U.S. Home Prices Continue Stronger 2020 Second Half
According to Radian HPI data, home prices across the U.S. rose throughout November 2020 at an annualized rate of +9.8 percent.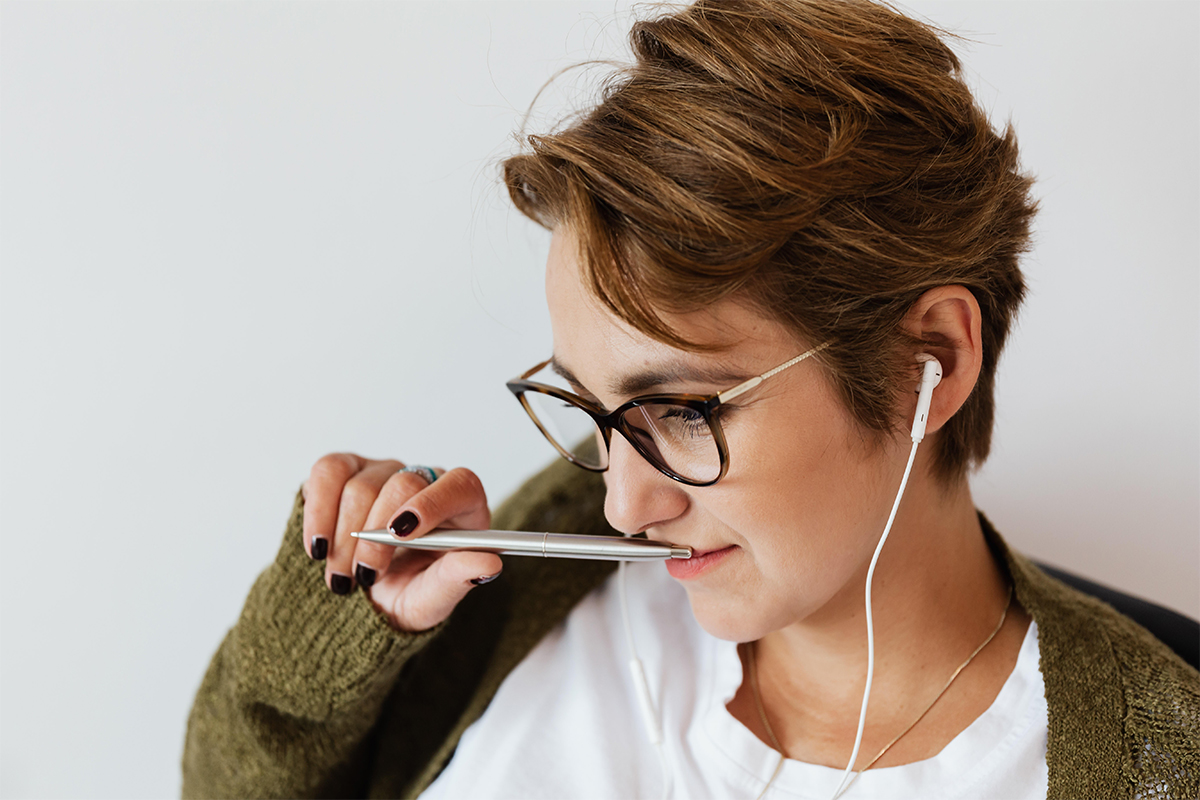 Podcast: Home Prices in the Pandemic
Six months into the U.S. COVID-19 pandemic, how is the housing market faring?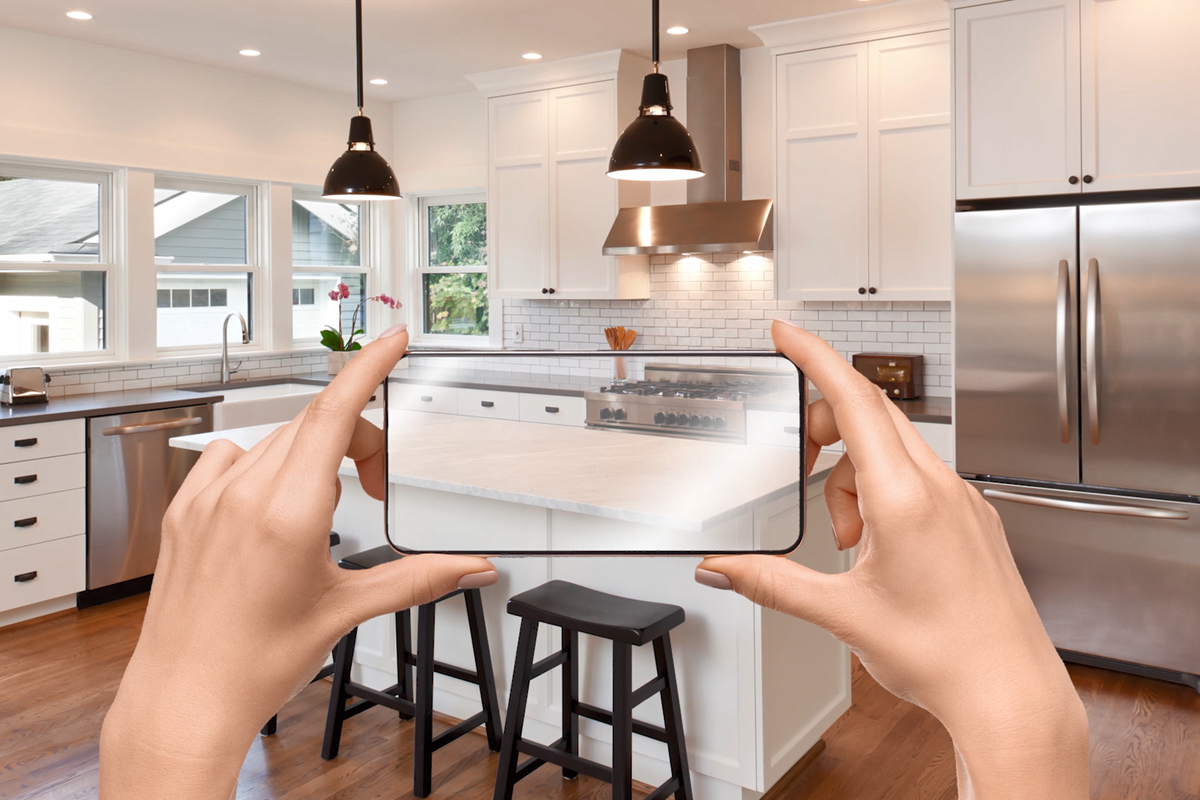 Demo: Radian Real Estate Analytical Portal
Learn about the latest advances in housing intelligence, including computer vision artificial intelligence.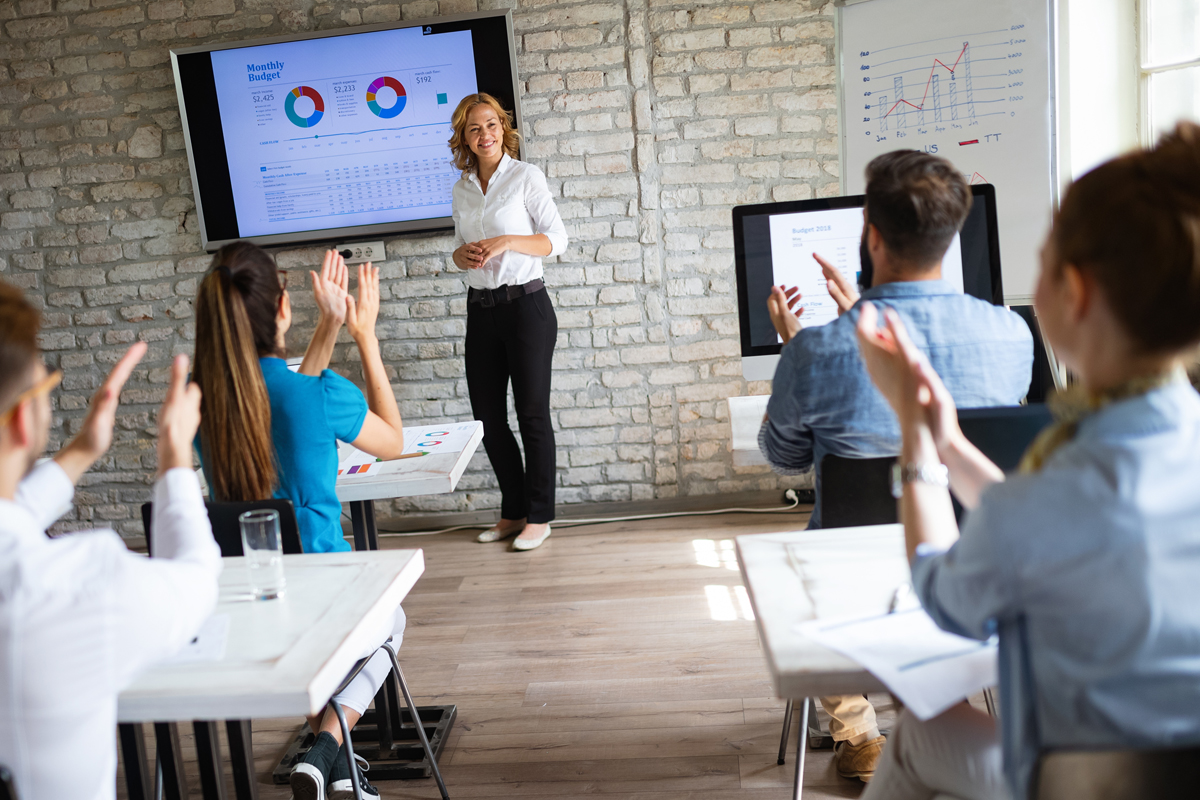 The Evolution of Valuations: How Technology is Changing the Landscape
Radian and Fannie Mae discuss how the industry has evolved over recent years and how technology could impact the future.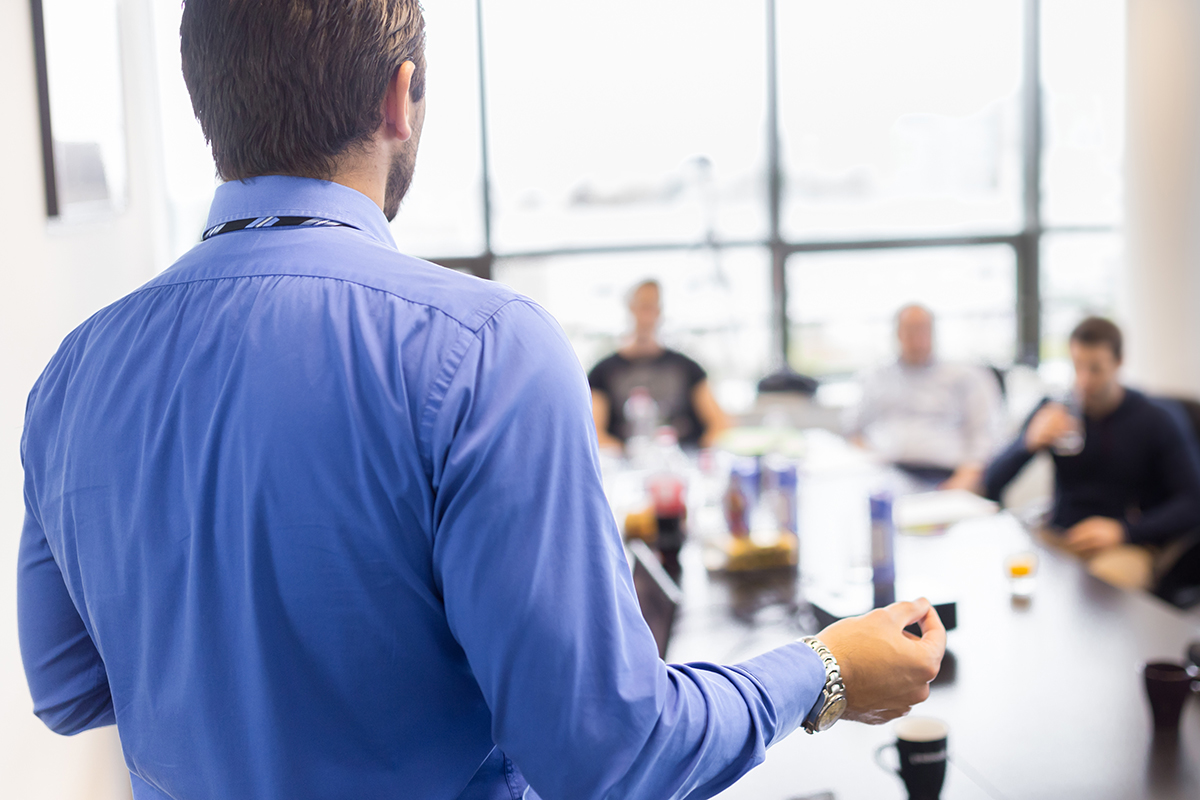 The Impacts of AI on Modern Home Price Indices
In this complimentary insight report, learn how Artificial Intelligence (AI) and Machine Learning (ML) acting on very large datasets have made it possible to upgrade the home price index.
Compare the Radian Home Price Index to the Competition
There are a number of similar tools out there, but the Radian HPI stands above the rest.
rad.hpi.comparison.similartoolssubtext
Are you currently using an index tool?
If yes, choose a tool: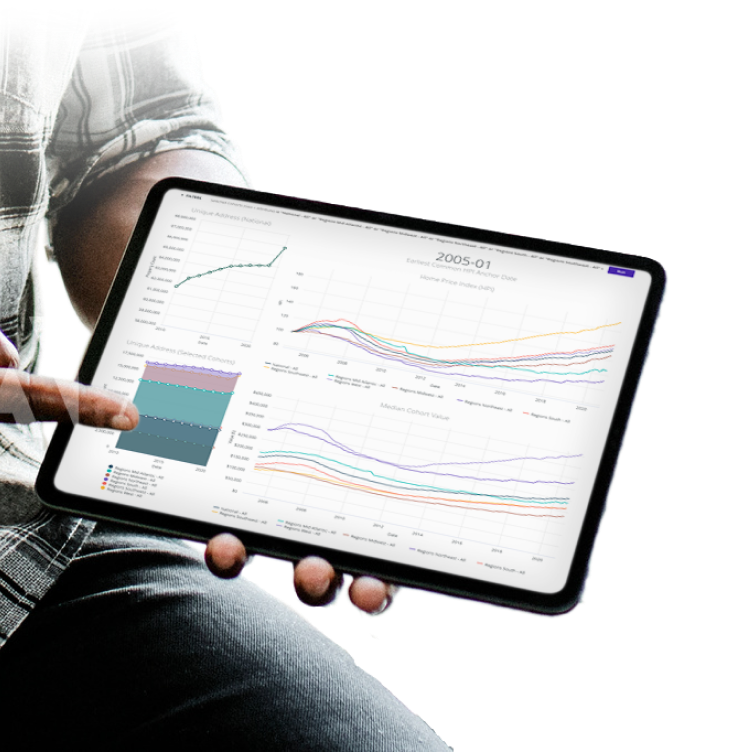 | | Radian HPI |
| --- | --- |
| Index Type | Hedonic |
| Index Description | Measure of price change based on monthly estimates of entire US housing stock home prices |
| Observations Included | Individual Home Price estimates |
| Monthly Observations | 90,000,000 |
| Data Frequency | Monthly |
| Index Delivery Delay | +15 days |
| Property and Transaction Exclusions | None |
| Property Condition | Always uses 'current' condition of property |
| Imposed Model Adjustments | None needed |
| Property Type | |
| Most Granular Geography Released on Monthly Basis | Zip code |
HPI in Action
Click a user below to learn how the Radian HPI is helping real people

Lenders & Servicers
Benchmark your portfolio to identify new market opportunities and better assess risk.

Investors
Enhance returns with micro-market analysis and custom buy box indices.

Agents
Gain a competitive edge with the most accurate and timely information.

Researchers and Modelers
Decipher more relevant real estate patterns and trends with confidence.
Red Bell Real Estate, LLC

and its wholly owned subsidiaries hold real estate licenses in every state and the District of Columbia. Corporate headquarters are located at 7730 South Union Park Avenue, Suite 400, Midvale, UT 84047. Contact Jeff Jonas, real estate broker, 877.500.1415.