October 25, 2021
Operations,
Mortgage Insurance,
Servicing,
Origination
Meet the Faces of MI Operations
Leaders of Radian's Mortgage Insurance (MI) Operations team share their insights on trends impacting the mortgage industry.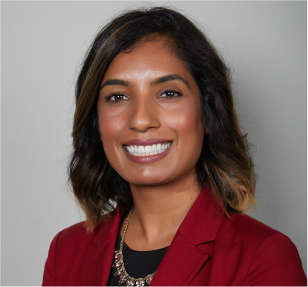 Jolly Atkins
Director, Product Owner Team
Jolly began her career at Radian as a business analyst and has been in the mortgage industry for four years. Currently as the Director of Radian's Product Owner team, Jolly helps execute system-related changes while streamlining work for our underwriting and risk operations teams and reducing turn time for decisioning loans. Jolly also manages a small group of product owners who manage system-related changes for additional mortgage business units.
Q: What role does the MIRS Business Transformation team play at Radian?
Jolly: Mortgage Insurance Risk Services (MIRS) Business Transformation provides professional services to Radian's mortgage business units and supports their initiatives with a pragmatic focus on operational excellence, process, and system enhancements for expedited delivery. This team also acts as change agents by utilizing strategic visioning, proven tools, and execution techniques to deliver value to the mortgage business.
Q: How is your team modernizing their processes?
Jolly: We are modernizing by reducing busywork, developing more efficient routines, and streamlining repeatable tasks through more system automation. Repeating tasks for ongoing projects can translate into improved focus and productive conversations.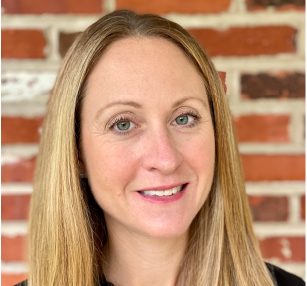 Julie Becker
AVP, MI Servicing Operations
In 2006, Julie joined Radian's Special Investigations Unit in loss management. Since then, she has worked in various groups within the MI Operations team. Prior to joining Radian, Julie worked in quality control at a mortgage company.
As Assistant Vice President of MI Servicing Operations, Julie works with the mortgage insurance billing, premium processing, certificate maintenance, and loan modification teams to lead important transformation projects and improve the team's transformational skills.
Q: What project challenges has your team worked to overcome as a result of the pandemic?
Julie: The pandemic occurred just as our team's servicing modernization project was nearing completion. After an initial delay in the project's deployment, we adapted to working remotely. The shift to a virtual landscape drove us to create valuable training materials and post-production support for employees and IT. This was the first time most of us worked exclusively from home, but despite these issues we were excited to successfully deploy the system in May of 2020!
Q: What is the importance of technology in helping clients achieve their business goals, and where do you see technology taking us?
Julie: In MI servicing, technology can help clients achieve their goals of lowering the cost of doing business with Radian. We're seeing a shift toward self-service as clients want to complete transactions themselves through our online portal and see real-time results. Self-service, as well as system integration, can lower costs for our clients by requiring fewer touches in the servicing process.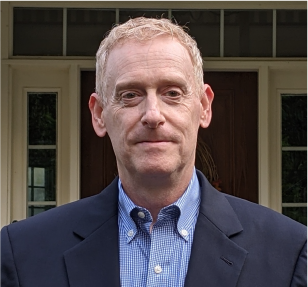 Ed Isaack
VP, MIRS - ECM Services
With an M.S. degree in computer systems management and a B.S. degree in business management, Ed has over 35 years of experience in document automation including development, planning, and defining solutions for the business. Prior to joining Radian in 2013, Ed worked in finance, insurance, and government.
As Vice President of Enterprise Content Management (ECM) Services at Radian, Ed manages an operation responsible for prepping customer loan files prior to their review. ECM Services provides document intake and indexing support for MI origination underwriting, contract underwriting, and loss management.
Q: How has your work in ECM changed over the course of your career?
Ed: At the start of my career, ECM solutions were primitive and required a large operation of people to scan paper documents. The tools we use today to capture images on our personal and mobile devices, view, and manipulate documents with ease were all developed over the years from ECM. Radian uses advanced techniques to extract data directly from the document where it is used to further automate how the loan data is verified and reduce the time spent looking for the information and manually entering the values in the system.
Q: What is the importance of ECM for Radian and our clients?
Ed: ECM provides a consistent process for how loan files are prepped and organized. ECM manages the variations with how customers send their loan files to Radian, the quantity and format of the files they send, and the disparities in document formats and versions found within the loan file. ECM classifies the loan file and delivers the documents in the format best suited for the business. We strive to integrate our practices with our underwriting business and facilitate the use of document automation and data capture to further streamline how underwriters review and decision loans, enhance the analytics and insight about customer and borrower behavior, and improve the value and service we provide to our customers.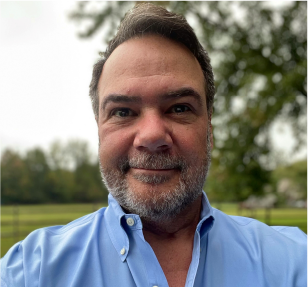 Jim Kilner
AVP, Customer Care
Jim joined Radian in November 2010 and has been in the MI industry ever since. Before Radian, Jim worked in the mortgage lending space for almost 20 years.
As Assistant Vice President of Customer Care at Radian, Jim's responsibilities include ensuring that tools such as training, technology, and resource balancing are used to overcome customer challenges, and seeking opportunities to improve the team's results through process and technology improvements. Overall, Jim aims to provide services that exceed the standards expected by Radian's customers.
Q: How do you customize your process for different clients?
Jim: Occasionally, customers request that something be handled for them differently than our standard process dictates. In these cases, we do our best to accommodate their requests through a variation in our procedures or by leveraging our cutting-edge technology. We're currently working on enhancements in our customer relationship management platform that will improve our ability to support these types of specific requests.
Q: What is an exciting project your team has recently worked on?
Jim: In July, our customer care and customer help teams released the newest version of our customer relationship management (CRM) platform, which will give our teams great development options for the future, improve efficiency and maintain our excellent quality. The customer care group also developed Rosie, an automation bot that is programmed to handle access requests for Radian's portal, MI Online.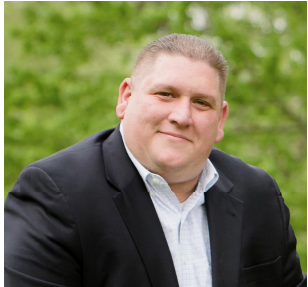 Joe Recchioni
AVP, Loss Management
The Loss Management department carries out several responsibilities: monthly loan default reporting, fraud investigations, servicer performance investigations, claim processing, and loss mitigation investigations, including property acquisition.
As Assistant Vice President of Loss Management, Joe's role is to ensure that the Loss Management's areas of focus have the necessary tools, technology, and training resources available to provide Radian's customers with an industry leading experience. Joe also provides litigation support and customer escalation support for the loss management processes.
Q: What are some emerging trends in loss management?
Joe: The COVID-19 pandemic has memorably disrupted the economy over the last 18-20 months. This has had a significant impact on Radian and our servicers, as there has been a spike in loan defaults, loan forbearance activities and potential for increased claim volume. While the foreclosure and eviction moratoriums have temporarily reduced Radian's current claim volume for 2021, we expect claim volume to return in 2022 and 2023 as the foreclosure activities resume in 2021's fourth quarter.
Q: What are some key challenges you're seeing for clients right now, and how does your team solve them?
Joe: Radian and our clients have collaborated to enhance current reporting structures for loan defaults, loan forbearance and loan modification activities, as well as strategizing on loss mitigation opportunities that can assist delinquent borrowers while minimizing potential losses for our clients and Radian. With a heightened focus on loss mitigation efforts within the industry and the anticipated increase in foreclosure activity in 2022, Radian continues to partner with our clients on operational efficiencies, process automation, and claim settlement transparency.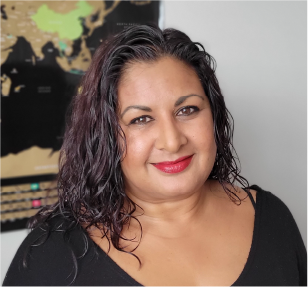 Amanda SooKoo
Manager, Mortgage Fulfillment Center
Amanda has been in the mortgage industry since 2005 when she graduated from law school. She began her career working for a firm that represented lenders in bankruptcy and foreclosure cases. Later, she transitioned to working directly for lenders in various areas, such as loan opening, compliance, processing, closing, post-closing, and wire departments.

As the Manager of the Mortgage Fulfillment Center at Radian, Amanda manages the Processing and Closing teams for one of Radian's lender partners.
Q: What role does the mortgage fulfillment team play at Radian?
Amanda: The mortgage fulfillment team processes, underwrites and closes mortgage loans for lender clients. To have an entire fulfillment team contracting out to lenders is a fairly new line of business for Radian. It's a great opportunity for Radian to grow and diversify while providing the necessary services for our lender partners.
Q: What are some key challenges you're seeing for clients right now, and how does your team solve them?
Amanda: When the fulfillment team launched, we were located in an office in Florida. The pandemic made work from home the new normal, and it also gave us the opportunity to hire staff from across the country. This allowed us to expand our staff from 25 people in the Florida office to over 100 employees across the country.
© 2021 Radian Group Inc. All Rights Reserved. 1500 Market Street, Philadelphia, PA 19102. This communication is provided for use by real estate or mortgage professionals only and is not intended for distribution to consumers or other third parties. This does not constitute an advertisement as defined by Section 1026.2(a)(2) of Regulation Z.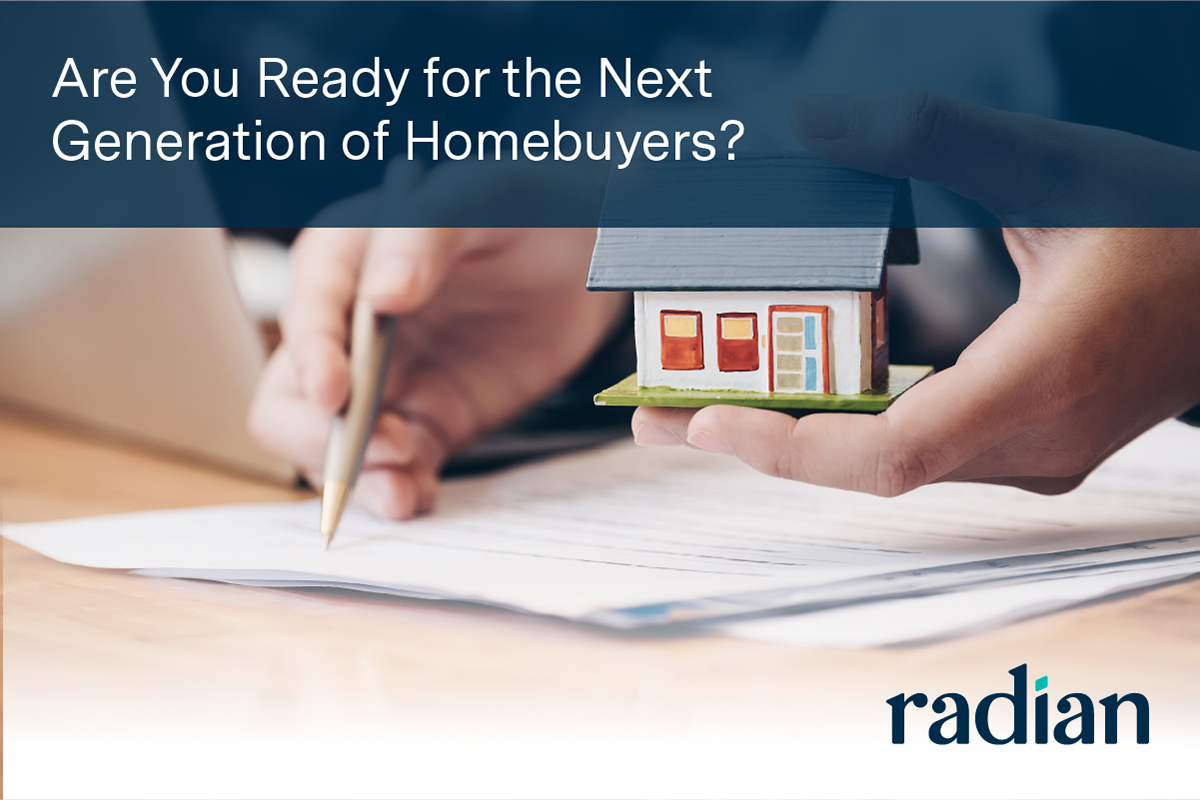 Understanding the Next Generation of Homebuyers - The ABCs of Gen Y and Z
There is a new generation of homebuyers emerging in the market. What should loan officers and mortgage brokers know about this next generation of homebuyers?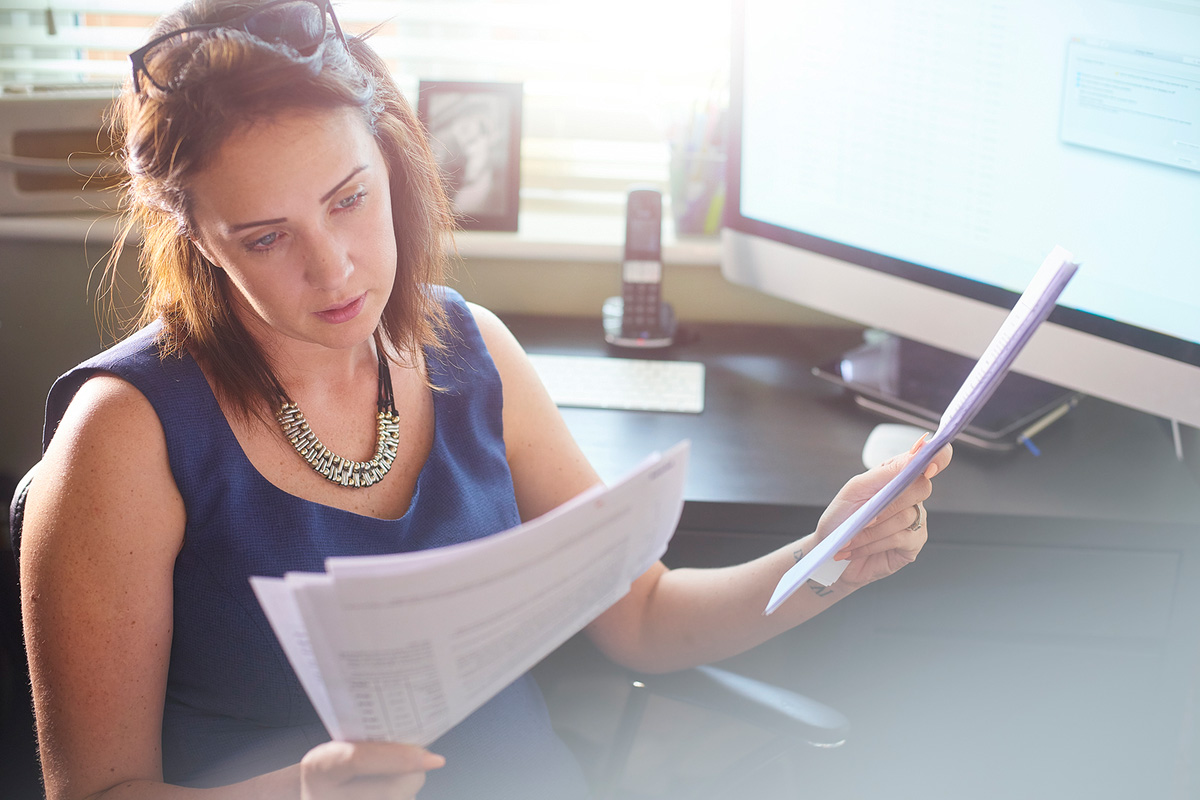 Are you ready for the Great Rebound in Self-Employed Borrowers?
Are you ready for the Great Rebound in self-employed borrowers? In this infographic you will learn more on what's behind the great rebound in self-employment and more. Check out this infographic that provides statistics on the big resignation, the growth in remote working and the grow in gig work.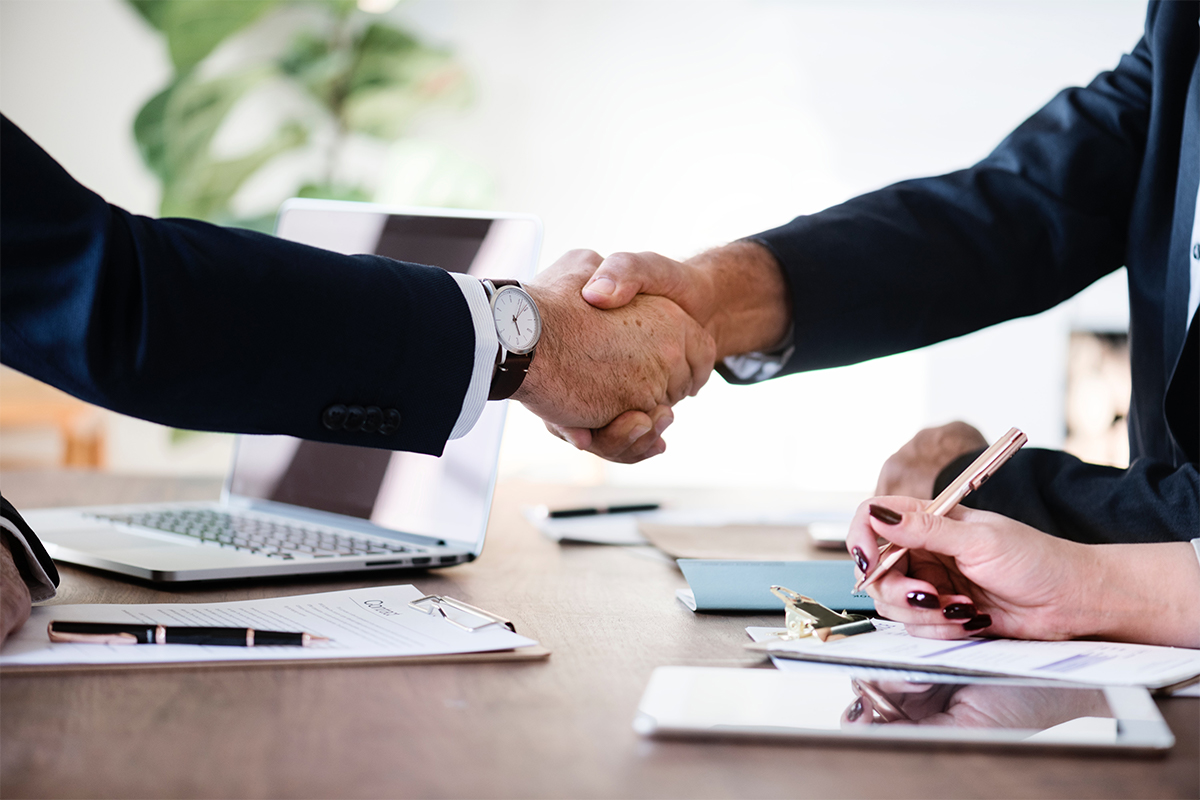 Bidding Wars, Cash Offers, Record High Prices: What You Need to Know
With bidding wars, cash offers, and record high prices, find out what you need to know about appraisal contingencies in today's housing market.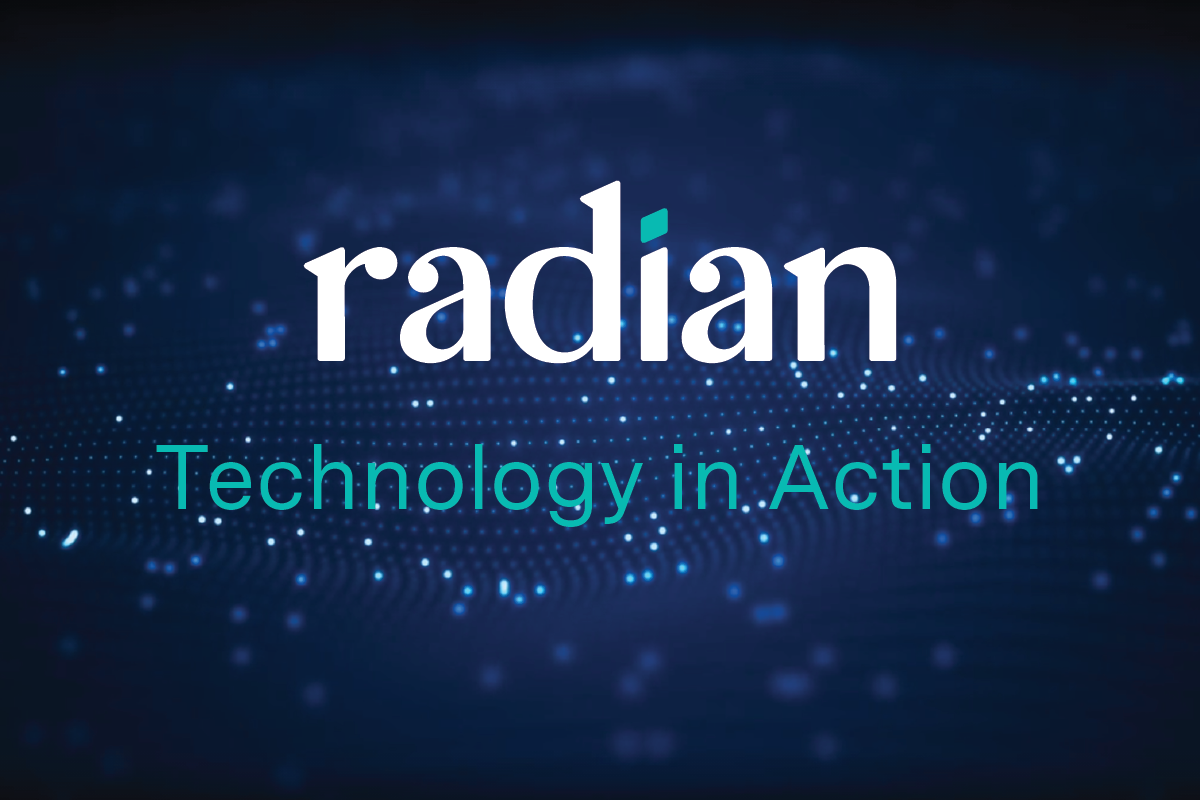 Radian Technology in Action
Amid a global pandemic that has accelerated the demand and need for digital products and services, we are at the forefront, delivering new and better ways to manage credit risk and execute real estate transactions.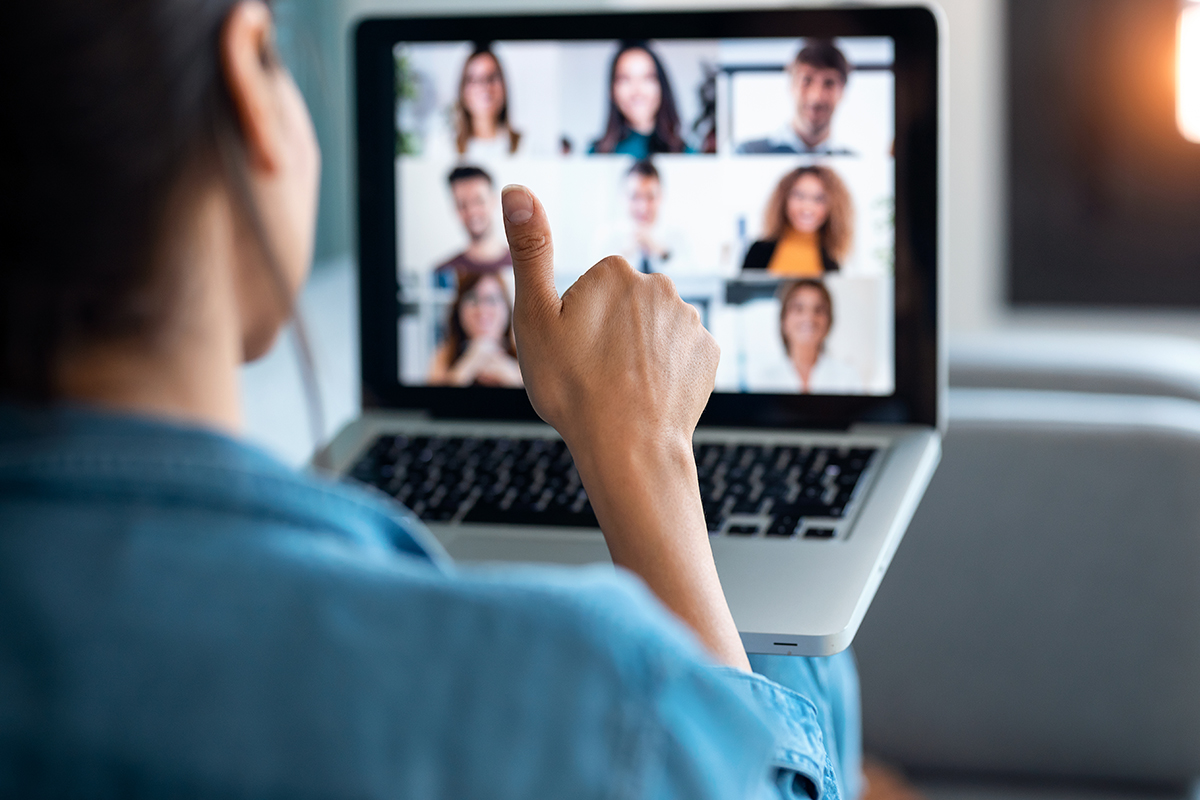 Working in 2021: Mortgage Lenders Speak Out
Radian polled executives and senior leaders within mortgage companies to share their evolving action plans, implemented responses, and their future plans for work environments.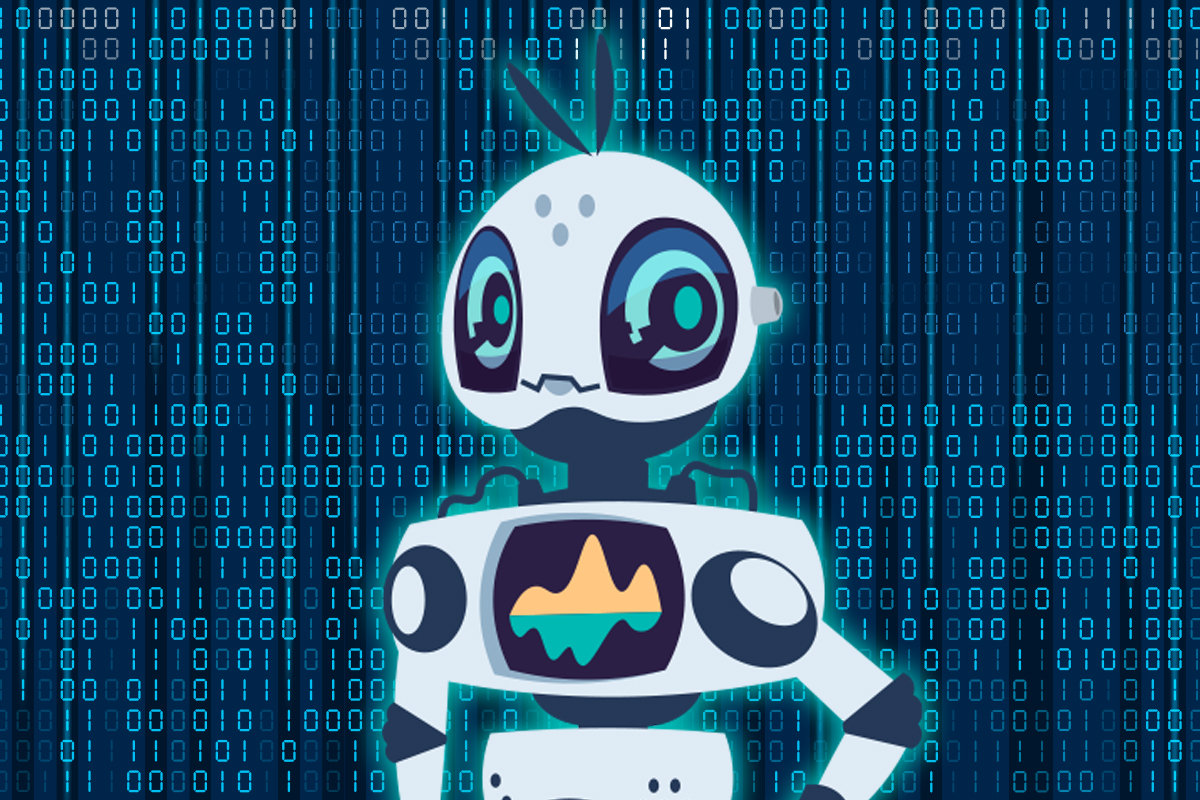 Meet the Radian Bots
Learn about Robotic Process Automation and the "bots" that assist Radian's operations teams.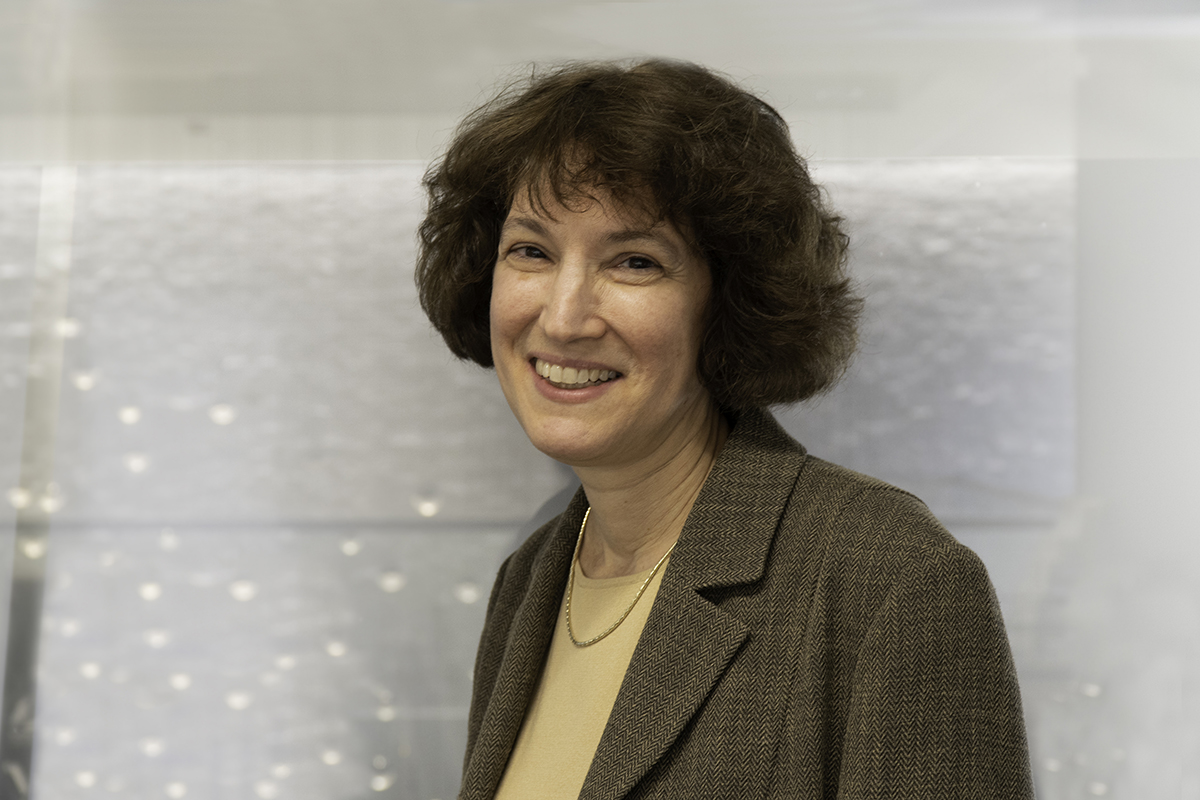 Risk and Reward: A Women in Housing Special Edition
Radian's SVP of Enterprise Risk Management shares her insights on trends shaping the industry and advice to young professionals.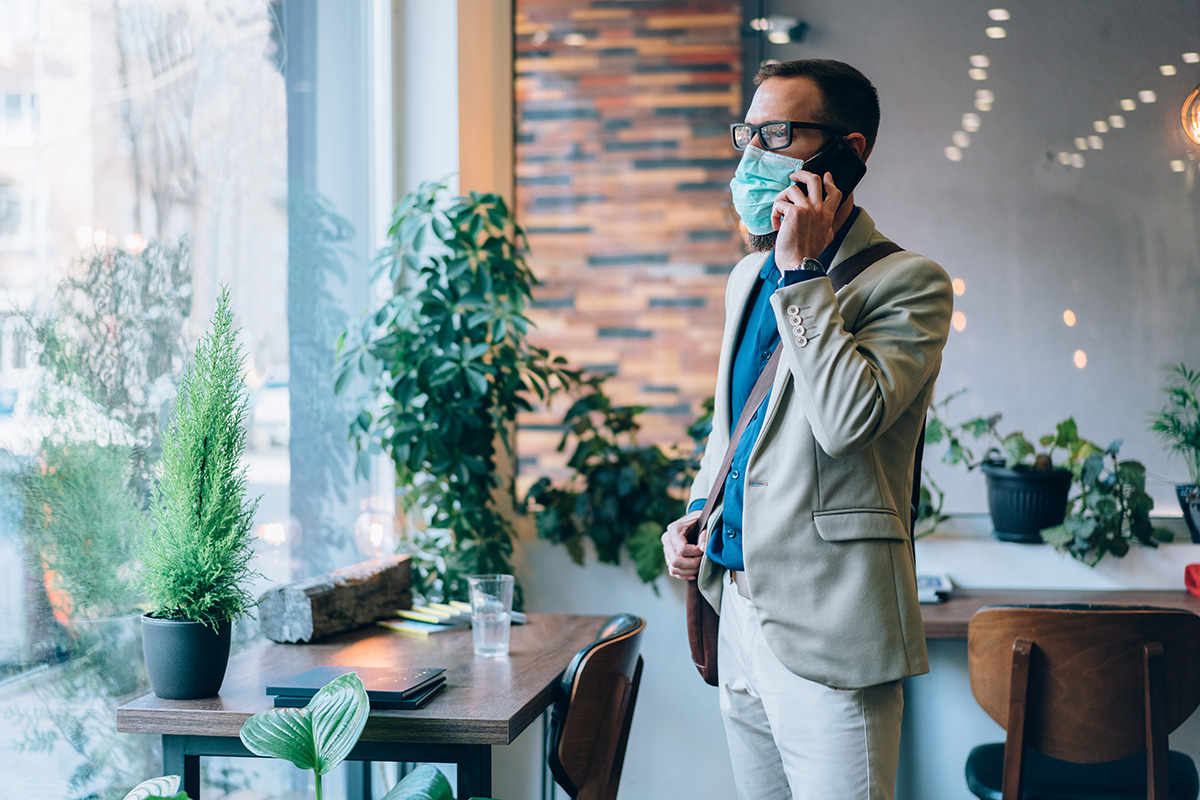 Understanding New Appraisal Flexibilities
Radian and Freddie Mac discuss the latest changes in the appraisal industry as we navigate the impact of COVID-19.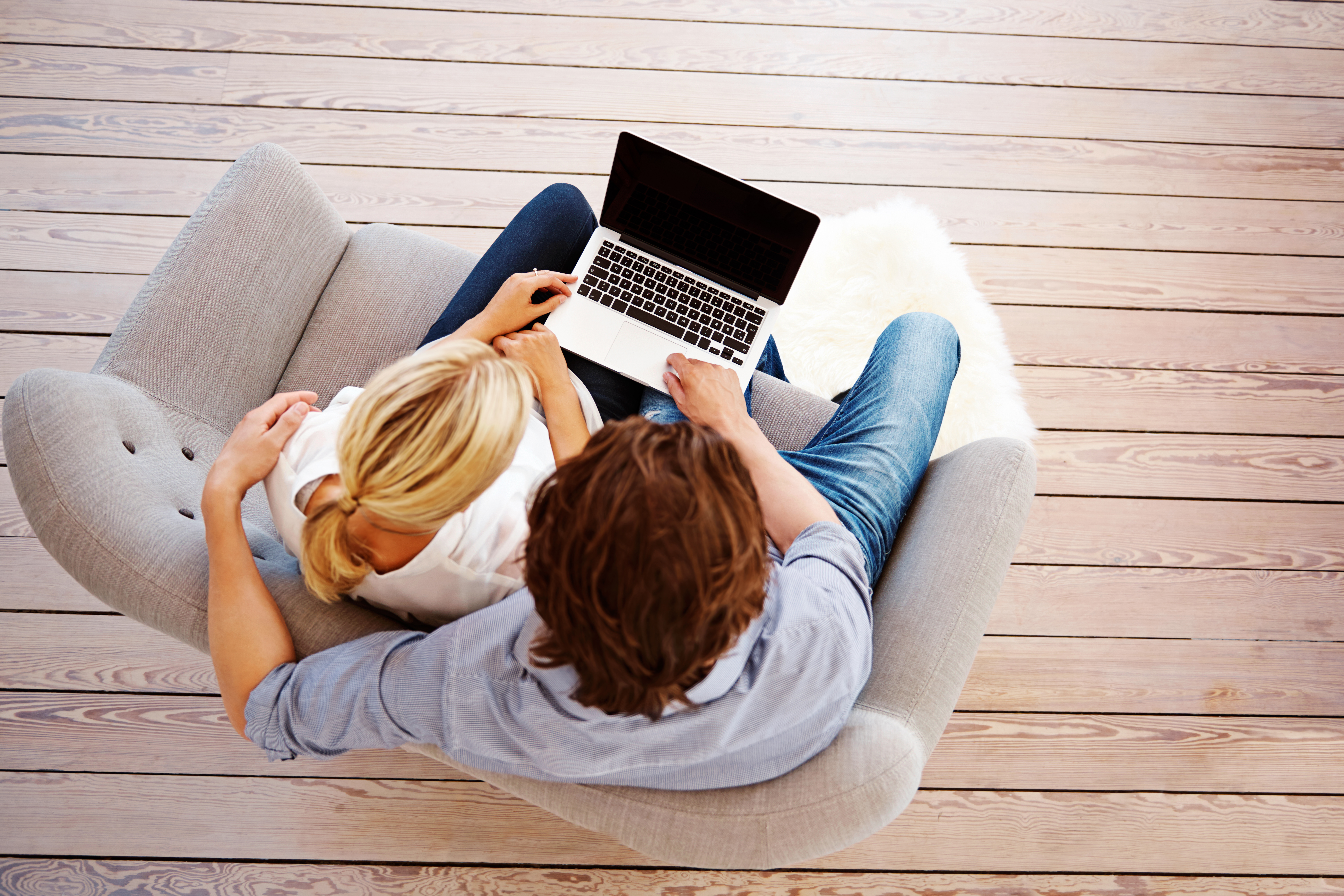 5 Work-from-Home Wellness Strategies
Working from home can, over time, leave you feeling down. Check out these five work-from-home wellness strategies to help you cope.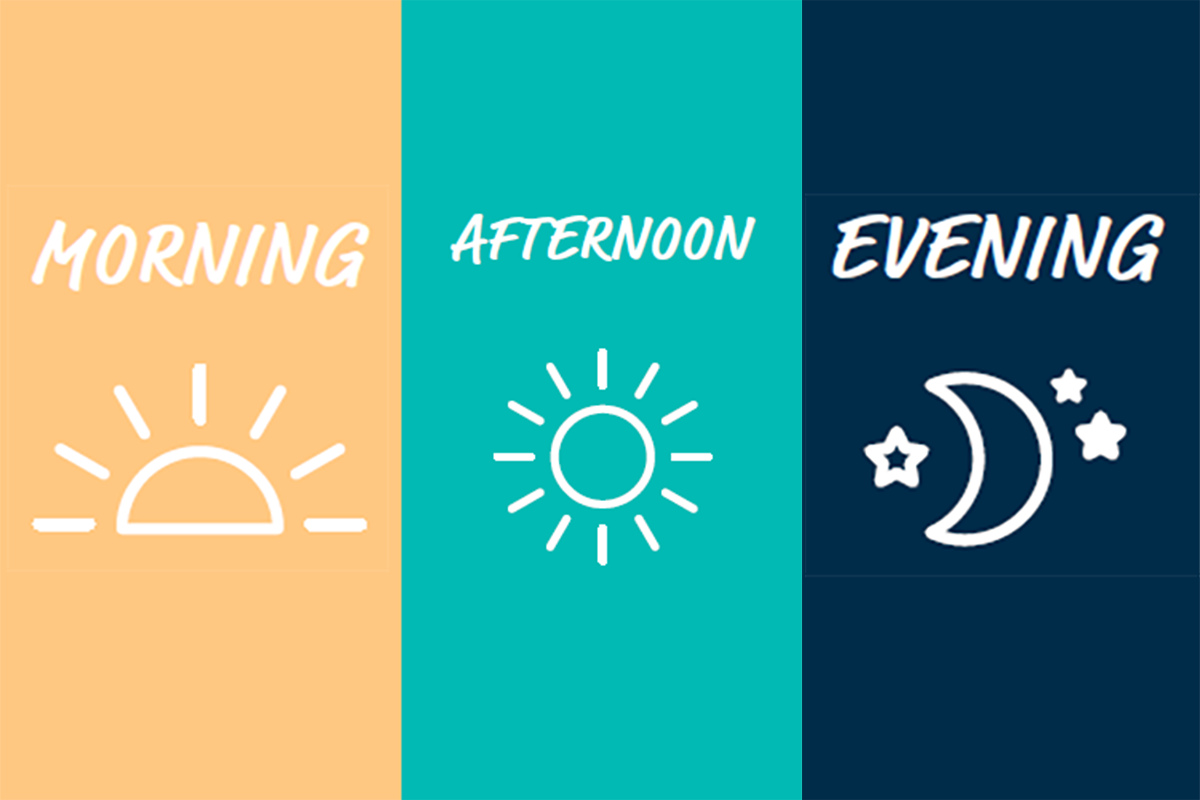 Social Distancing Daily Schedule for Loan Officers
Download this infographic of a sample schedule to help LOs get their workday back on track due to social distancing and working from home.